20 professional tour guides organized and offered free half-day tours for students, retired teachers, and government employees to celebrate Tourism Week. With the valuable sponsorships of local elite transportation providers (many, many thanks to Merczi Pasalubong Center, Meka-J Rent-a-Car Bacolod, Jomabo Island Paradise Beach Resort, the City of Silay, BMG Travel and Tours, Board Member Dr. Rita Gatuslao, and Himamaylan City Vice Mayor Justin Gatuslao) four half-day tours were conducted for two days on September 16 and 17 as a way of giving Negrenses the opportunity to experience guided tours around the cities of Bacolod, Talisay, and Silay.
The itineraries included the Provincial Capitol and Lagoon, the Aniceto Lacson Ancestral House, the San Diego Procathedral, the Negros Museum, the Bacolod Public Plaza and San Sebastian Cathedral, the Merczi Factory, the Orange Project Art District, and running tours of Downtown Bacolod and Silay City's heritage houses.
I would like to mention the guides who took the morning or the afternoon off from their work and businesses in order to be of service to locals who also found the time to get to know Negros Occidental better. Most of the guides were new graduates of the last tour guide course. Reena Gamboa, Bing O. Montinola, Jerry Baylon, Michael John Lizares Poblador, Artie Lacson, Cidni Mapa, Maricar Dabao, Lester Lope, Marilyn Virata, Hannah Labandilo, Erlinda Moises, Irene Tamparon, John Mark Ciocon, Joydee Ramoran, Kathleen Aguirre, Yvette Millanes, Dodjie Marquez, Ed Ibanez , and Agnes Miguel. Yours truly, of course, was one of the 20 guides who are members of the Association of Tour Guides of Occidental Negros (ATON) under the leadership of its current president Jason Uy Tan of T3 Tours. The very organized Mr. Tan was the assigned "dispatcher" matching passengers and buses. Jennylind Cordero of the Provincial Tourism Office ably gathered enough domestic tourists to make the bus rides exciting adventures especially for the first-time passengers of these guided tours.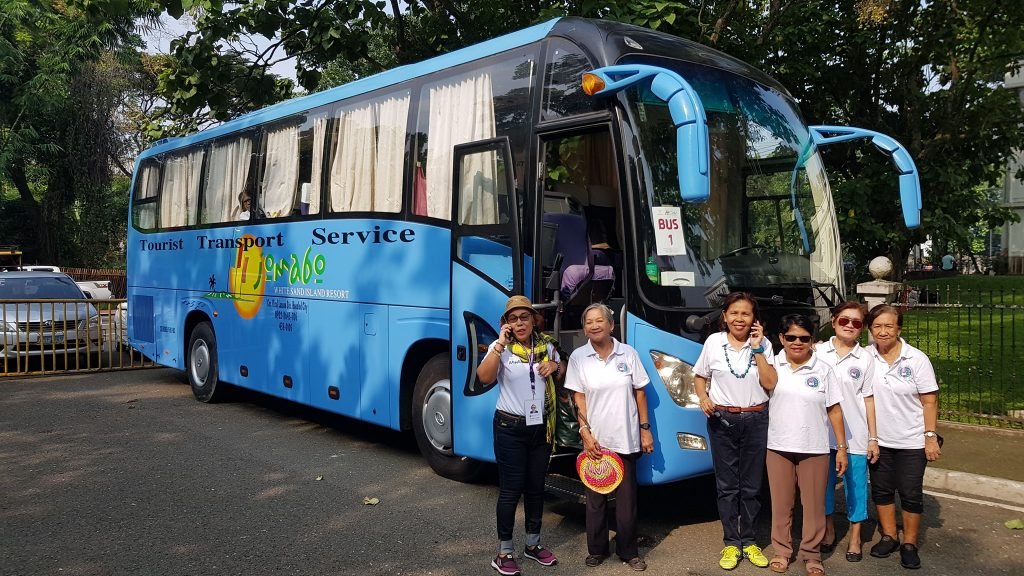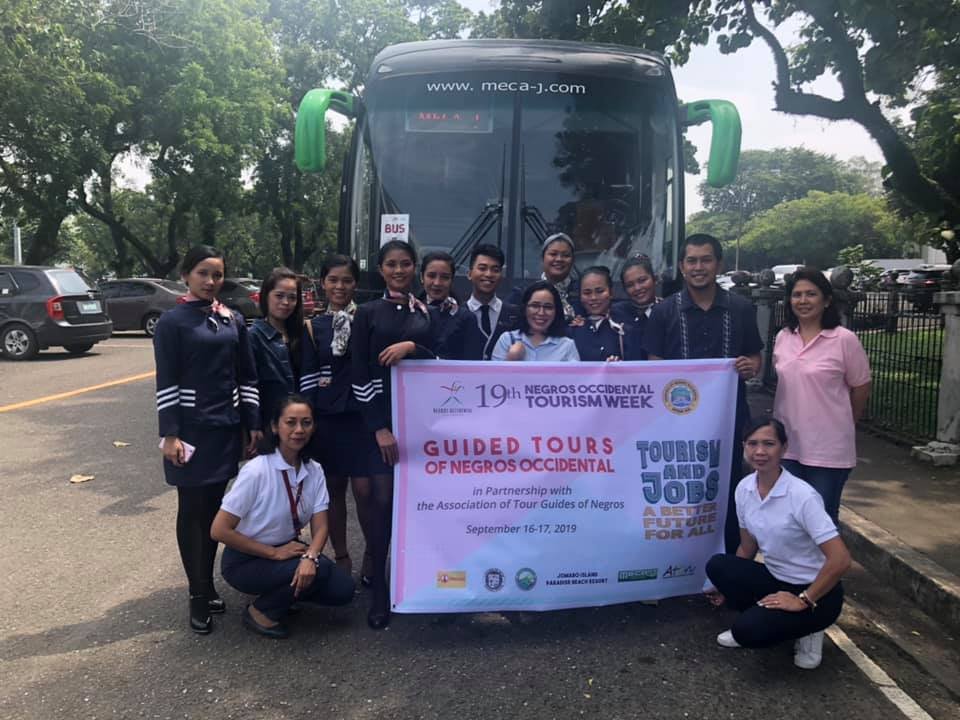 The Provincial Tourism Office of Negros Occidental also celebrated the Tourism Month with yearly activities such as the Tourism Fair, Tourism Quiz Bee, Tourism Excellence Awards, Food Parade, and Tourism Forum all done with excellence as usual by key personnel i.e. Christine Mansinares, Raymond Alunan, Cheryl Decena, Nelrose Eden Cornelio, and the generous contribution of ATONO.
If the Tourism Industry in the province has to be a formidable force to reckon with, everyone involved in the industry need to get their act together. And this I saw for myself during the 2019 Tourism Week celebration.