Asia is lucky to have bamboo as an endemic plant. In Bali, this fast-growing tropical grass is shown in all its sturdy, empirical glory in two, nay, three specific destinations in Bali that will make one understand why bamboo is the wood of the future.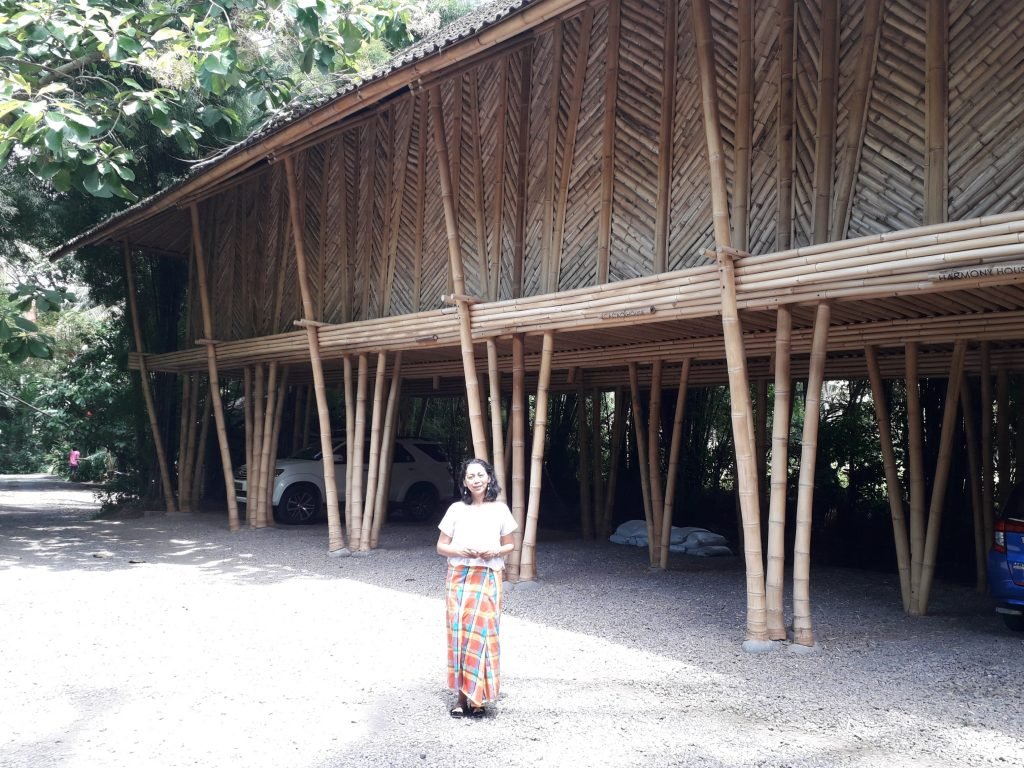 The Green Village
By the Ayung River is Green Village, a 2.5-hectare compound of 18 amazing bamboo houses that allow guests to enjoy a nature-immersing stay. 80 to 90% of these architectural marvels are of bamboo materials and these houses are not the one-room thatched roofed affairs we are so used to dotting the Philippine countryside. These are semi-luxurious resort-style digs with modern accouterments one can find in posh sleek residences.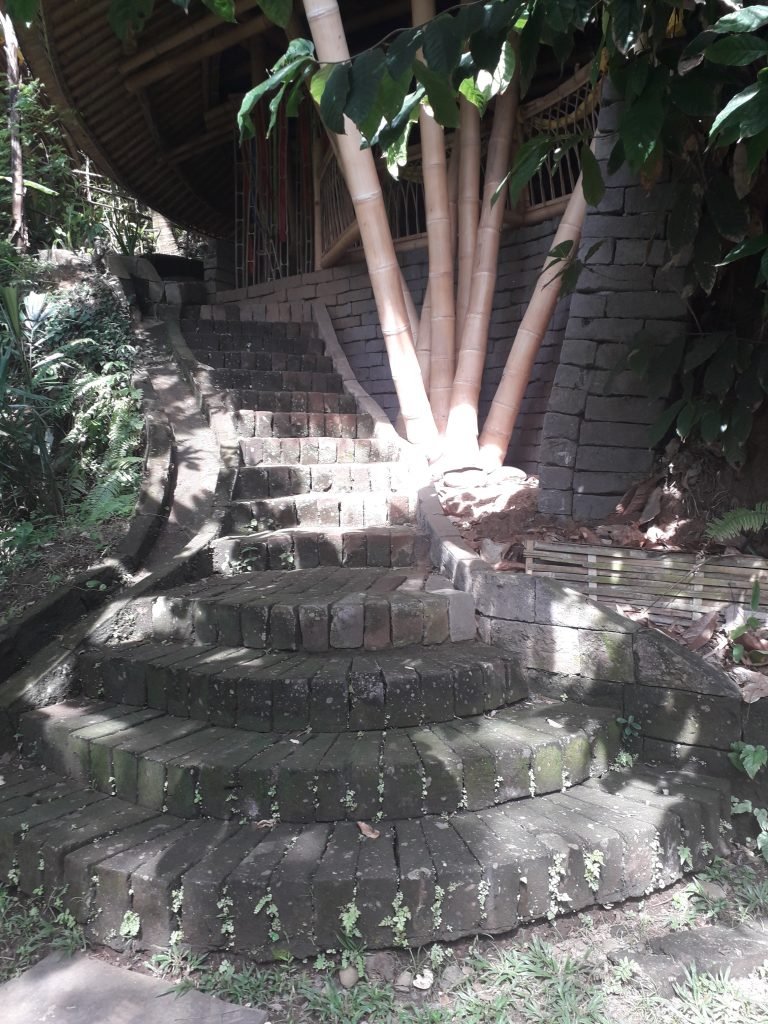 Green Village was founded by John Hardy in 2010 with the vision of connecting individuals who care about nature and accommodate them in sustainable housing. These sustainable living quarters happen to be the artistic output of the IBUKU team. IBUKU (Mother Earth) is composed of 30 local architects, engineers, designers, and artisans employed at the village and is headed by John Hardy's daughter Elora Hardy, a fashion designer. Petung or dendrocalamus asper is sourced around Bali and Java. Bamboo from Kintamani are from seedlings provided by John Hardy around 2004-2005.
But Green Village is not just a pretty face. It is also where one unloads any prejudice we have about bamboo. Let's talk about this later. In the meantime, we move on to….Green School.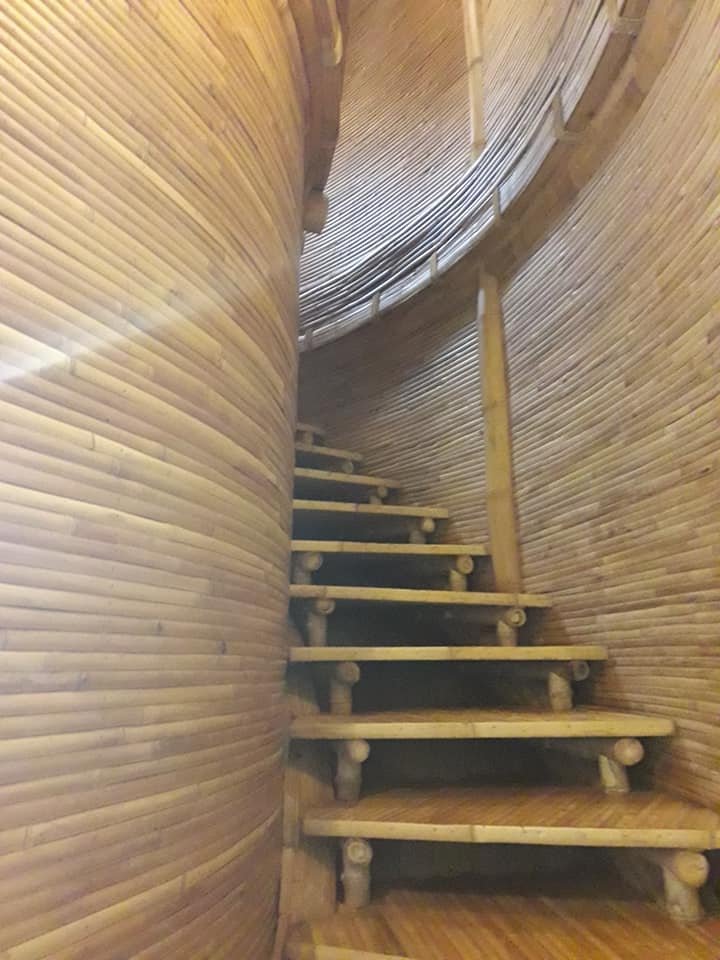 The Green School
Just nearby is this amazing private non-profit international venue for learning founded by John and Cynthia Hardy that takes the students from pre-school to high school in the midst of a lush bamboo forest. The school opened in 2008 and opens the eyes and minds of the young that there is more to life than what a regular school offers. It is a school with a purpose and that is to educate "for sustainability in a natural environment."
Included in its curriculum are Botany, Traditional Craftsmanship, Engineering, Biophilic Design, and the basics of sustainable bamboo architecture considering that Green School is just a walking distance from Green Village where the IBUKU office is.
I was impressed by how students are given free rein to explore their creative and independent thinking skills. Green School just does not stop at teaching youngsters how to farm; they are taught how to be enterprising and are given funding for approved project proposals. The students think of how to package their enterprise right down to making logos.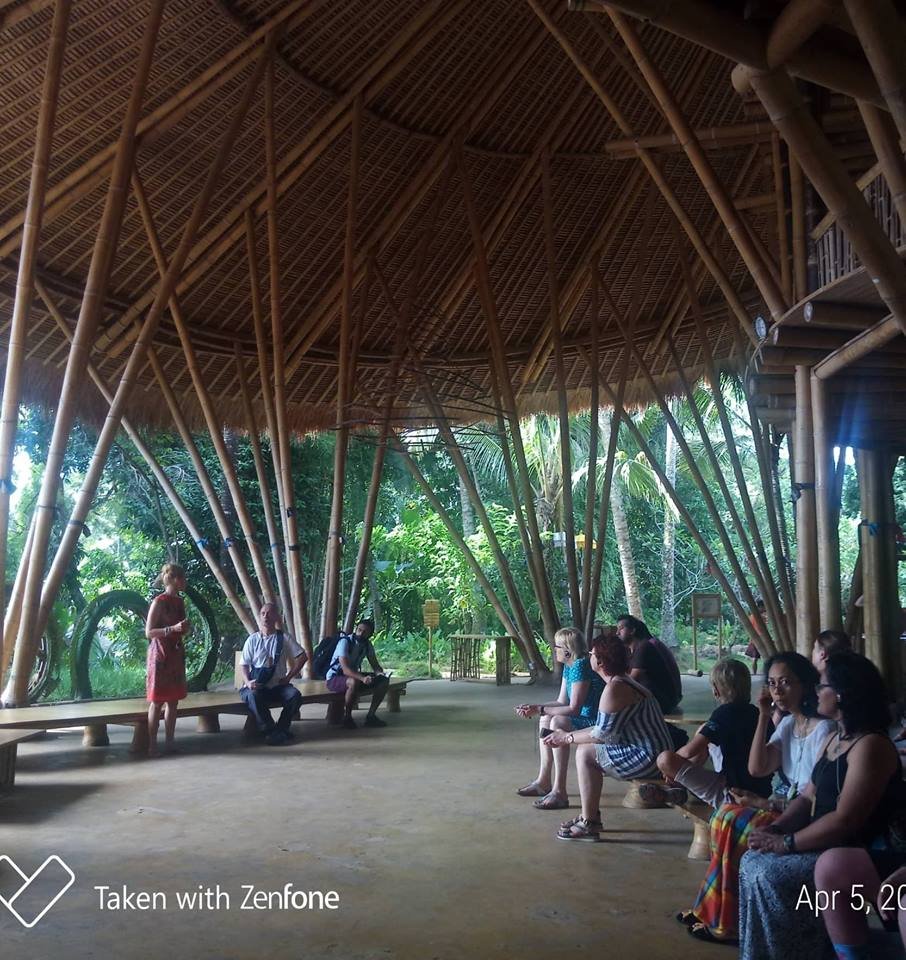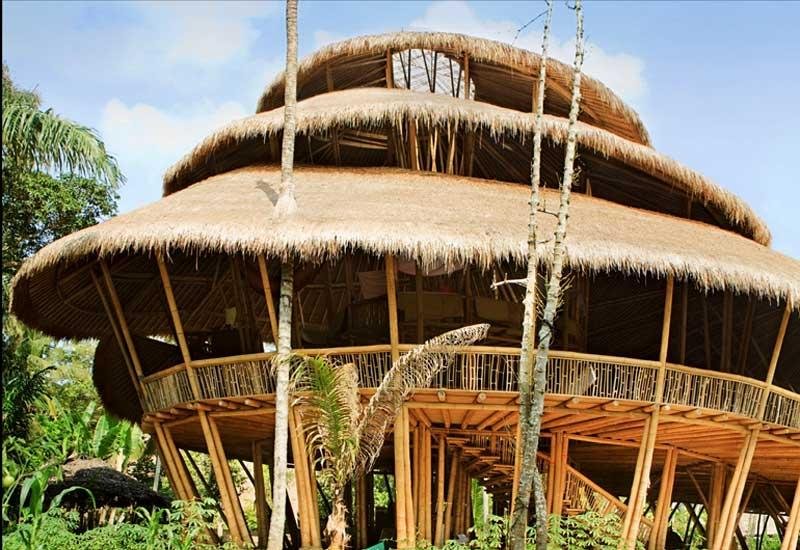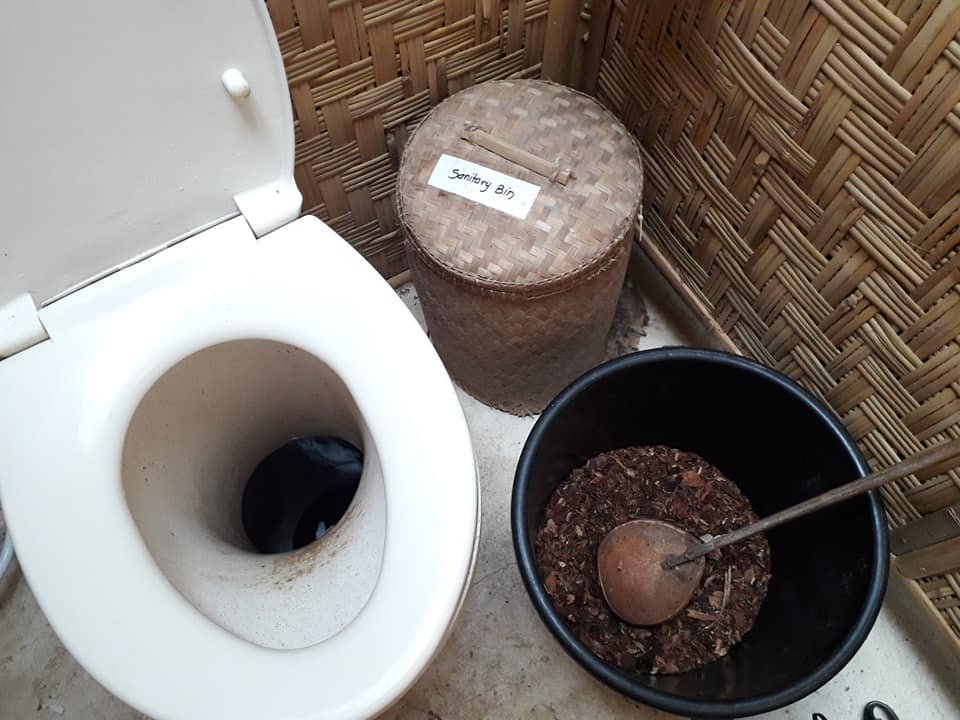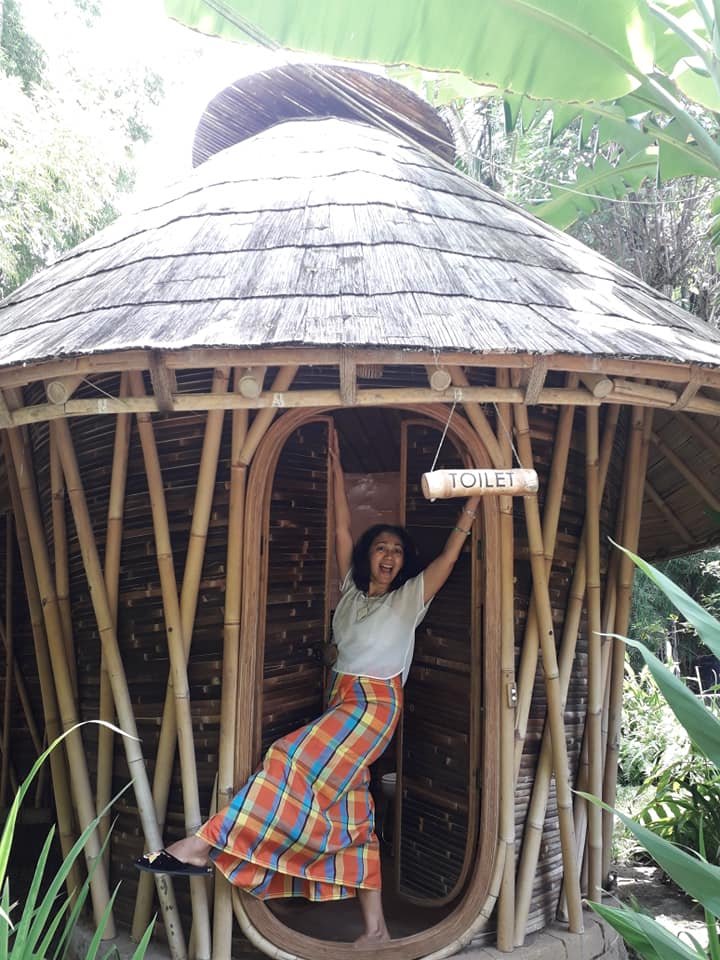 The Bamboo Factory
It was a drizzling afternoon when I visited the bamboo factory. The warm smile of our factory guide made up for the overcast sky. Our guide happened to be a civil engineer and his tour proved to be an information-laden one. He gave us a very technical tour that covered how to preserve bamboo (boric solution) and how bamboo is, in fact, durable enough to last for 70 years if one knows how to take care of it.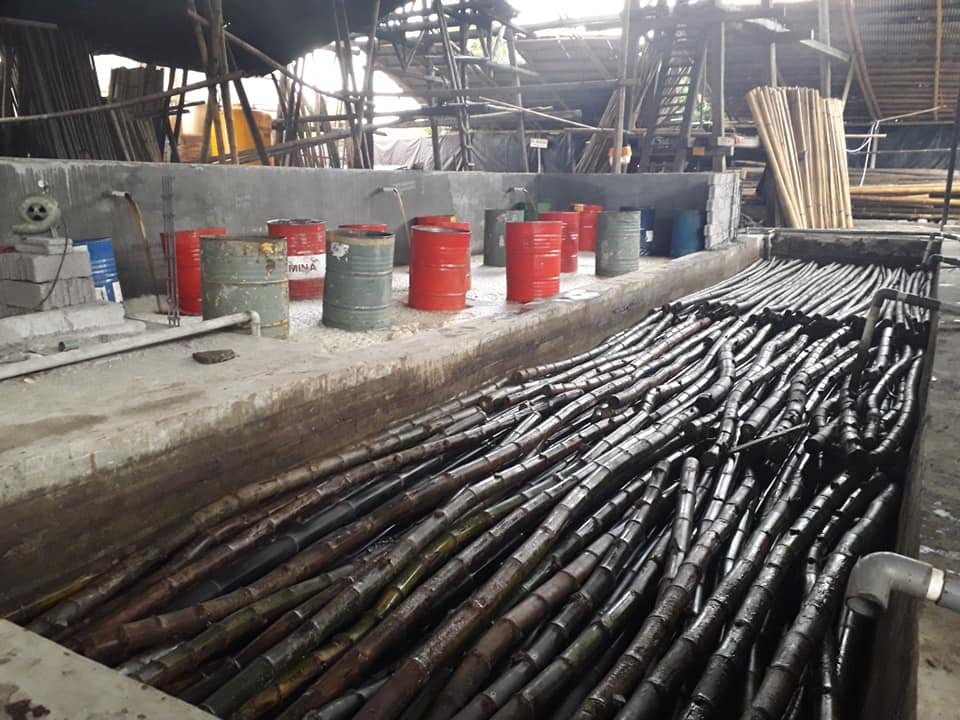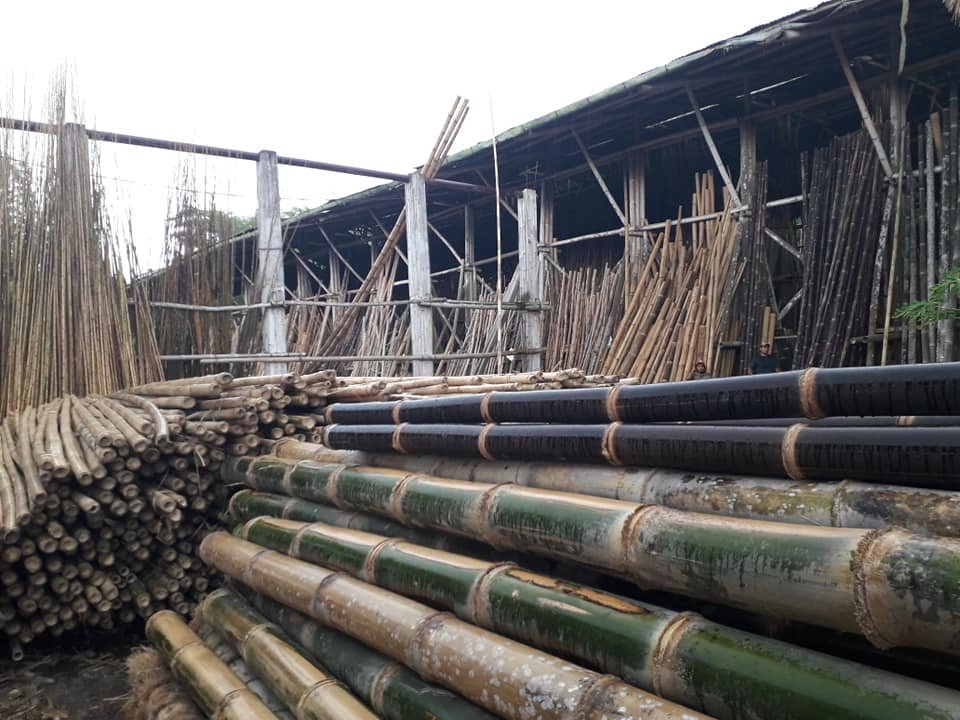 Rates:
Green School Campus Tour IDR 190000 for international visitors/ IDR 120000 for international students
Green Village and Bamboo Factory IDR 440000 for adults/ IDR 340000 for kids