I made sure to attend the second of the concert series organized by the Negros Cultural Foundation last July 13 featuring, this time, bass-baritone Jonathan de la Paz Zaens.  The 2018 Summer Concert Series is chaired by this dynamo of a lady Ma. Lilia V. Villanueva as a fund-raiser for the Negros Musem.  Three performances bring to Bacolod internationally-renowned talents in the field of Classical Music, namely, Hayk Arsenyan (pianist and composer) last June 6, Jonathan Zaens (July 13), and Mary Anne and Nenen Espina (pianist, and soprano, respectively) for August 17 and 18.  The venue for all three is at the Santuario de la Salle at the University of St. La Salle.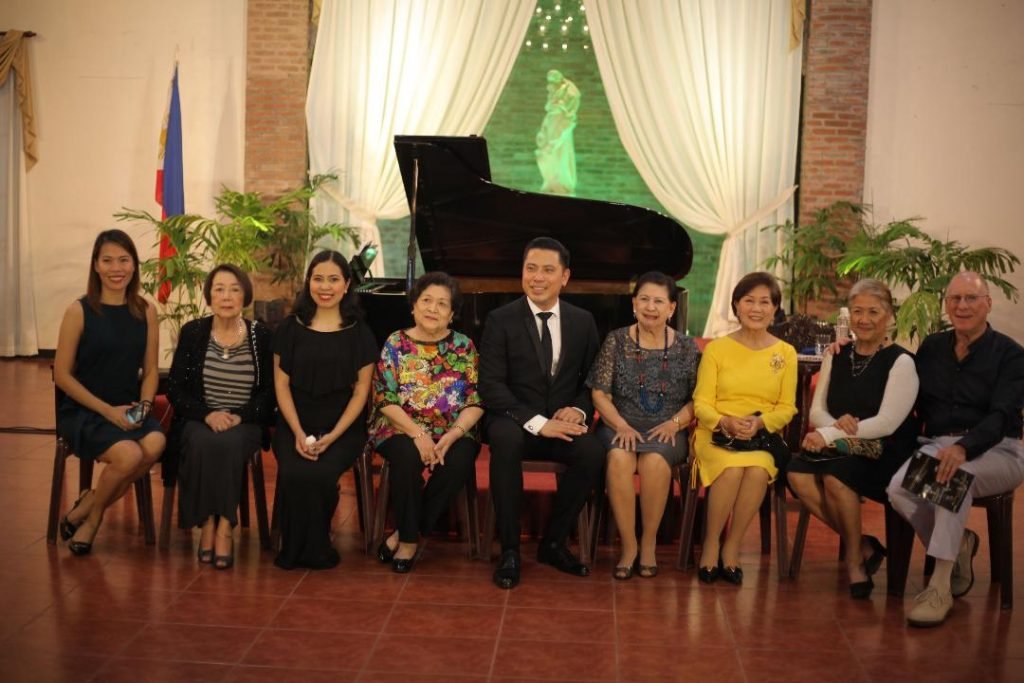 Hayk Arsenyan is a New Yorker of Armenian descent who happens to be a personal friend of Tita Lilia Villanueva for over a decade.  They met in New York City at a Chinese noodle shop.  In the humorous words of Tita Lilia, "he was teaching piano and composition at NYU at the time.  When I found out he was at the mercy of the university's schedule for practice time at one of their piano rooms, I invited him to practice anytime on my grand piano in my midtown apartment.  That led to a beautiful friendship and my reputation as a pianist soared among my building neighbors."  I had a good laugh over this witty observation, yet this only shows that classical music need not be somber, staid, and stuck-up.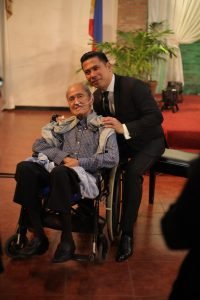 The July 13 performance of Germany-based bass-baritone Jonathan Zaens proved that the hauteur and high-handedness attributed so often to classical music is just a misconception and a more profound study will disclose that compositions of our Masters have a wide range of expressions, i.e. from light-hearted to serious.  If Mr. Arsenyan performed romantic pieces in Bach, Schubert, Rachmaninoff, Poulenc, Soler, Granados and the artist's own "Uprooted 2", Zaens did mostly Bach.  In his concert Bach to Jukebox, Zaens chose Johann Sebastian Bach as the anchor of his repertoire.  Bach arias from St. Matthew Passion included Komm  süsses  Kreuz  (Come sweet cross), Gebt mir meinen Jesum wieder (Give me back my Jesus), and Mache dich, mein Herze rein (Make thyself pure, my heart).  The rich religious tone was set at the beginning of the performance.  Then, it makes a segue into Presley a la Bach which was arranged by the artist's friend Robert Delgado: Teddy Bear/Quodlibet a la Johann (K. Mann/B. Lowe); I Can´t Help Falling in Love with You (Weiss / Peretti /Creator); and                                    It´s Now or Never (Präludium) by E. di Capua.  Can you imagine that??? Now, to show that the baritone works with geniuses, the last segment which was Jukebox Kunstlieder /arr. Eudenice Palaruan had the following repertoire:
Canseco                                Ako ang nagwagi
de Asis                                  Tukso
Cruz                                      Araw-araw, gabi –gabi
Vergara                                Bakit ako mahihiya
Silos                                      No Money, No Honey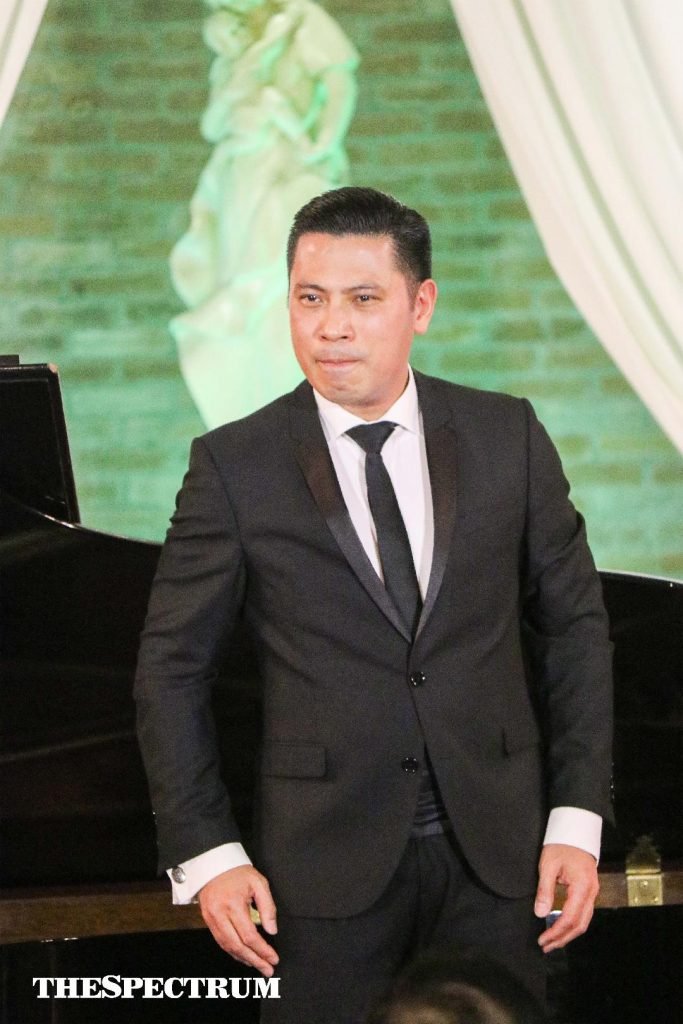 Zaens has special words for the last segment.  Despite his mother's horror that he should wade into unfamiliar waters, a far cry from the classics, ("bakya" was her term), the music of the aforementioned composers "made me appreciate more the lyrics".  Indeed, despite the patronage of the hoi polloi for the sounds of Imelda Papin, Dulce, Eva Eugenio, and Didith Reyes, the words to their music are full of passion, of heart, of angst, of life itself.   Bravo to Pinoy Pop Music!  Or simply, bravo to Pilipino music!!!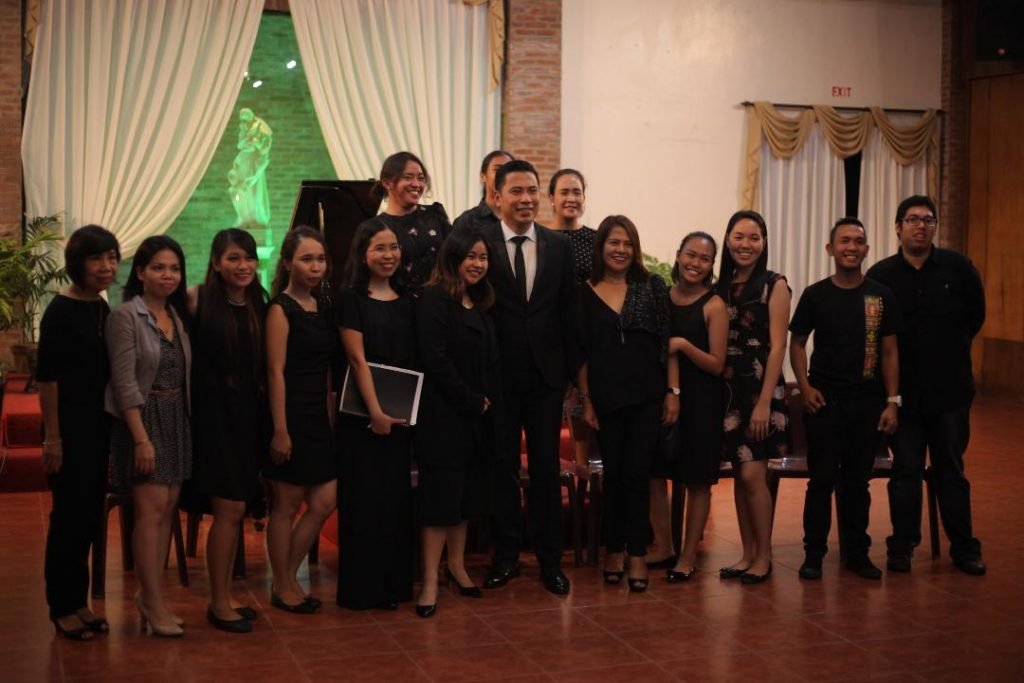 For the third and last performance in this series, Negrense artists will perform on August 17 and 18 at the Santuario de la Salle.  The 2018 Summer Concert Series present the Espina sisters, Mary Anne and Nenen.  The concert starts at 6 p.m.  Tickets are sold at the Negros Museum, (034)4334764.  The 2018 Summer Concert Series is for the benefit of the continued restoration of the Negros Museum.