Enter the exciting E-world of bloggers. The Negrense Blogging Society, Inc. (NBSI) made up of professional bloggers and social media practitioners organized the first Negrense Blog Awards with the awarding night last December 15 at the Merzci Conference Hall. The valuable support from our sponsors for this first blogging awards were given by Merzci Pasalubong Treats through its efficient representative Ms. Femmy Lee Magbanua; Megaworld through the presence of Senior Assistant Vice-President (Public Relations & Media Affairs) Mr. Harold Brian Geronimo; the Negros Occidental Provincial Tourism Office; Quan Delicacies; Gigglebugs Gifts N Parties; Rochelle's Kitchen; Globe Telecom; and GRABph. Special thanks is given to La Consolacion College. With the tourism-related theme Negros Occidental: Tukibon Naton, entries were judged by Mr. MJ de Leon of Megaworld, Christine Mansinares of the Negros Occidental Provincial Tourism Office, and Merzci Bread and Pastries consultant Mr. Bong Abela.
Blogging categories and their respective winners are as follows:
Student Category: Best Blog Story (Geiczar Ross Real-Champion, Nadia Diana Casas – 1st runner-up, & Lisette Dayo – 2nd runner-up) Video Blog (Ronald Lubiano-Champion, Louie Pagdato, Ariel Toriales, Krizah Ann Ramos-1st runners-up, & Louie Pagdato, Catherine Marañon, Jose Antonio Cuenca, Jr.-2nd runners-up).
Professional Category: Best Travel Blog (Jojo Vito for thehappytrip.com), Best Food Blog (Eduardo Joven for pinoyrecipe.net), Best Business Blog (Jojo Vito for pinoybisniz.com), Best Lifestyle Blog (Glady Reyes for experiencenegros.com) Best Beauty & Fashion Blog (Mea Pabiona for thepracticalbeauty.com), and Best Parenting Blog (Abbynture for abbynture.com). Dhadha Garcia was awarded Blogger of the Year.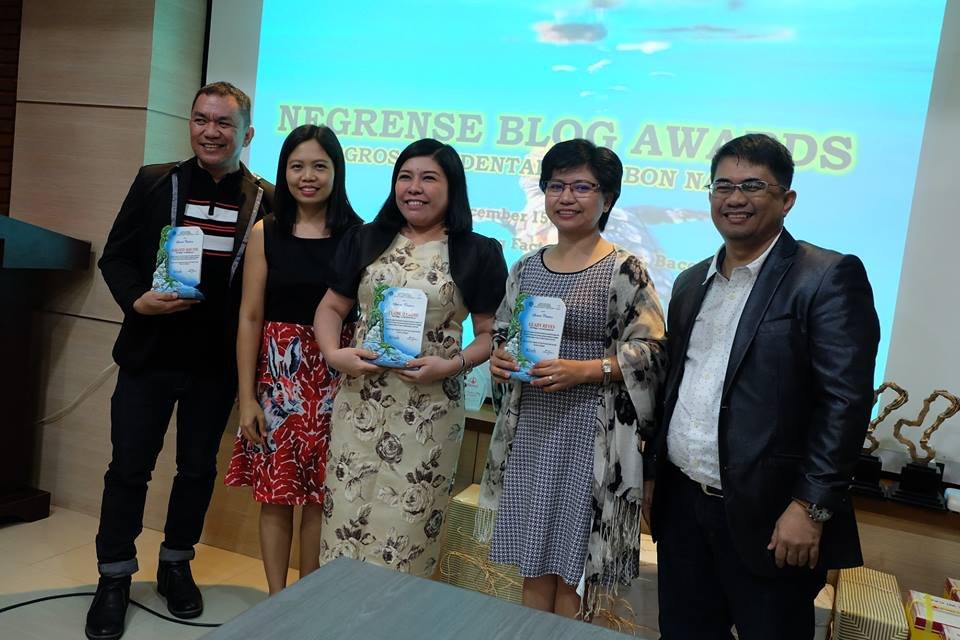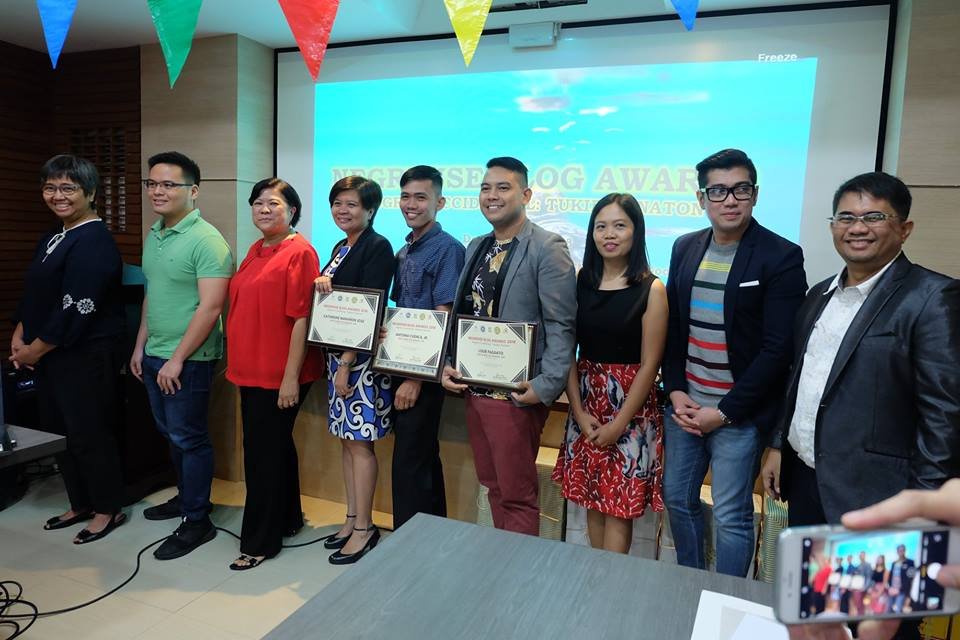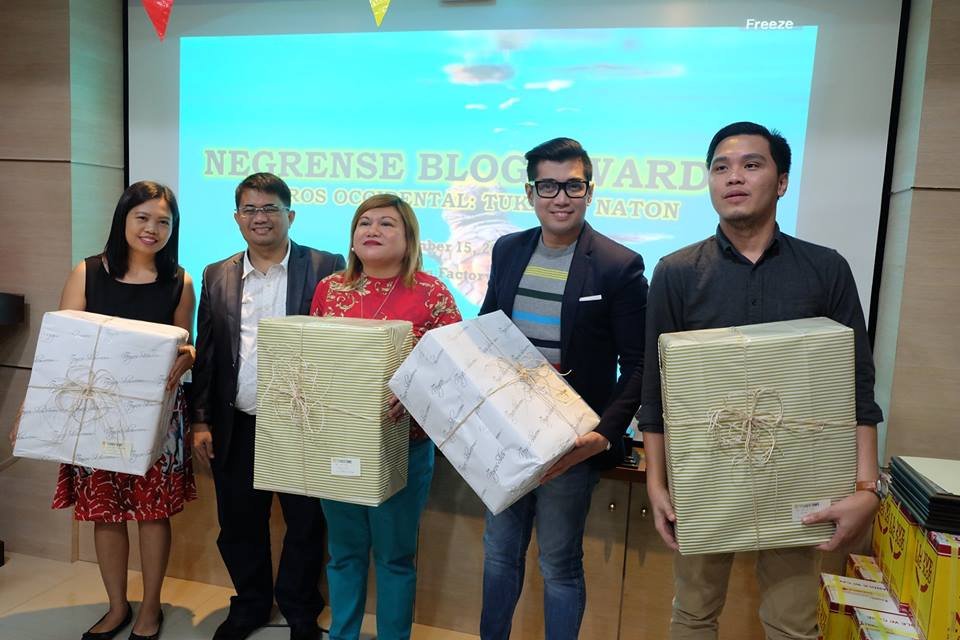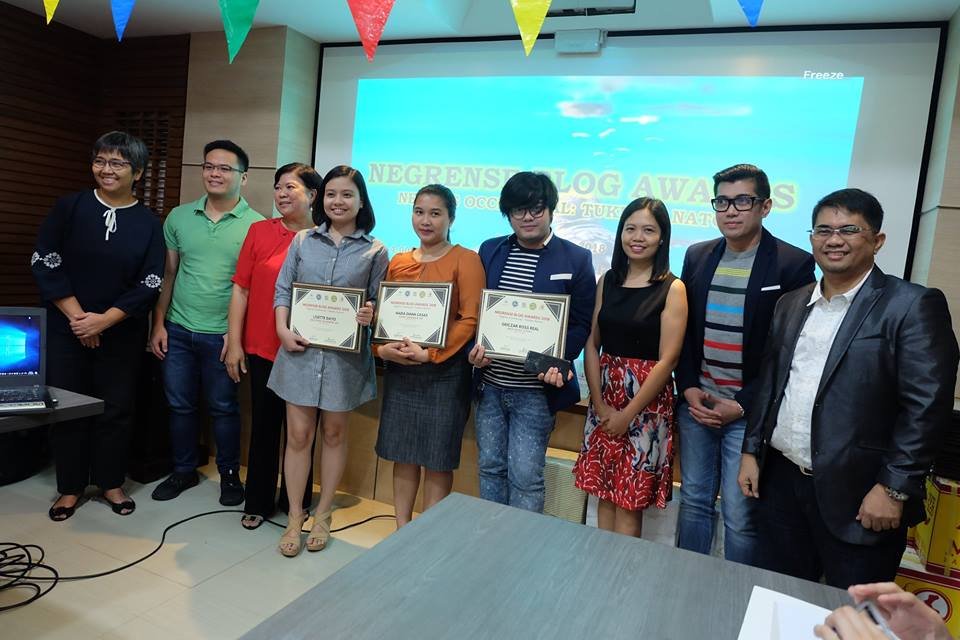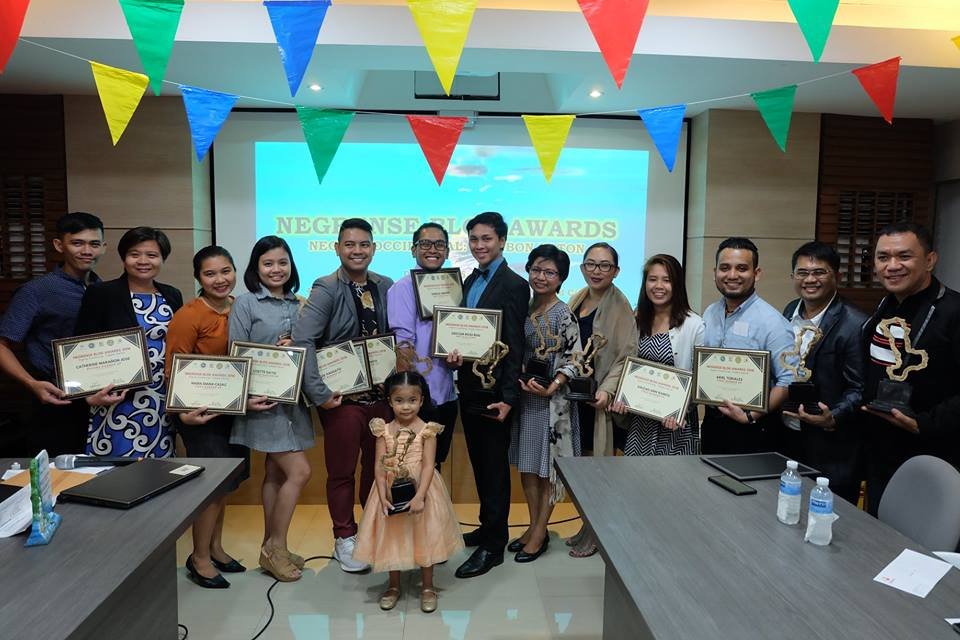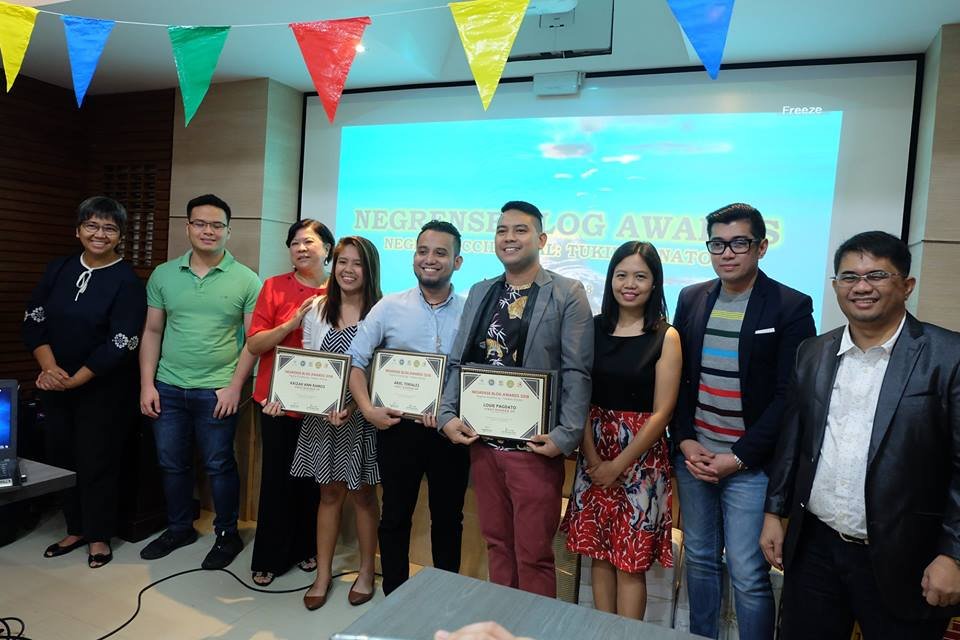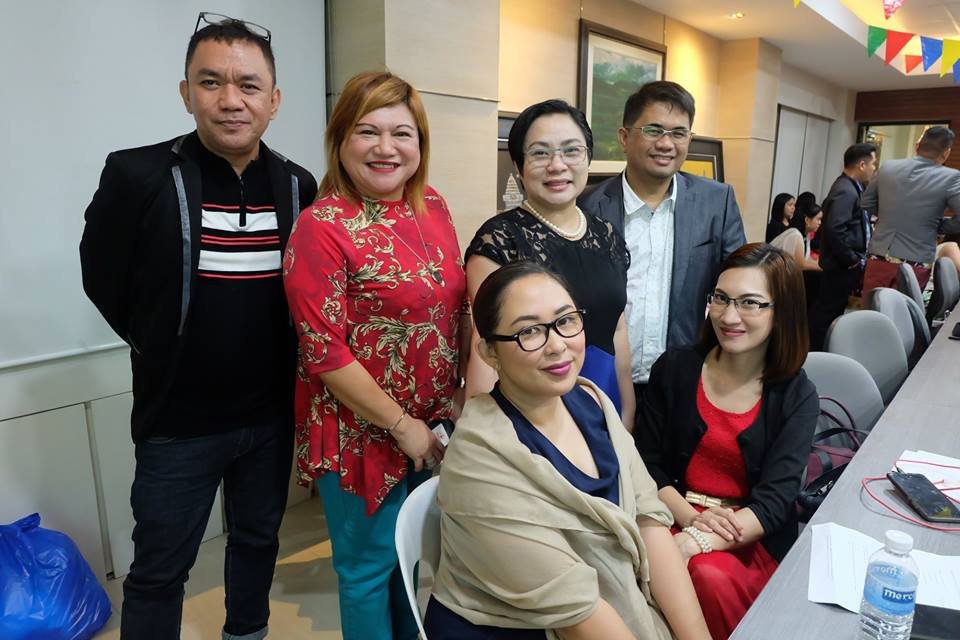 The Negrense Blogging Society, Inc. is a SEC-registered organization composed of professional and part-time bloggers covering multiple topics including Lifestyle, Parenting, Food, Travel, Technology, Business, and Tourism. With Eduardo Joven as President, members include May Castro, Glady Reyes, Atty. Eli Gatanela, Elena Gatanela, Jojo Vito, Dennis Lo, Sigrid Lo, Mea Pabiona, Dhadha Garcia, Claire Algarme, Sunshine Dacudao, Maritel Riego Ledesma, MD, Lloyd Tronco, and yours truly.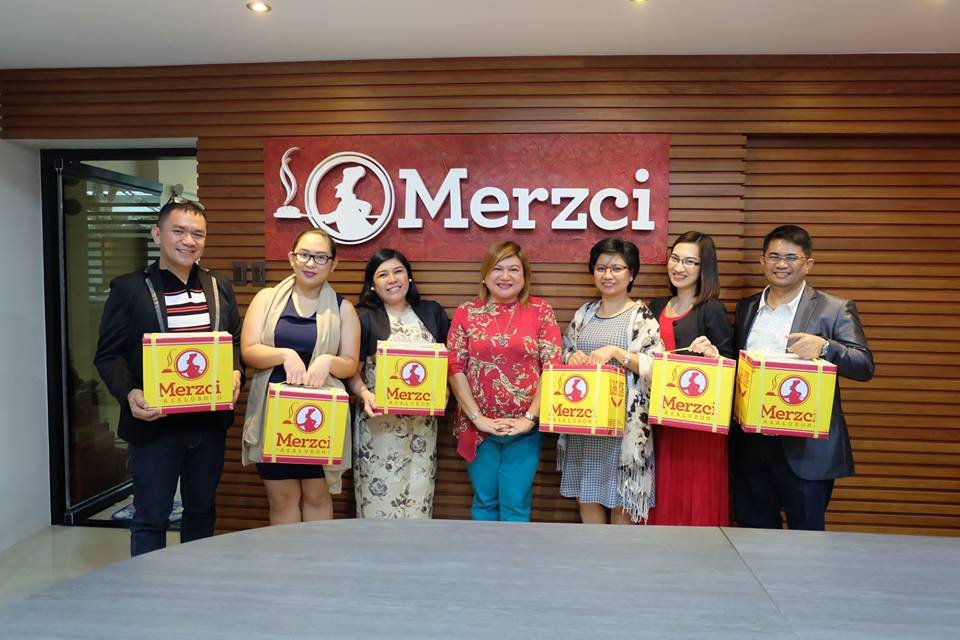 We salute the winners of the 1st Negrense Blog Awards for they prove that blogging and social media is becoming a more recognized conduit of communication and information in the modern world.