Perhaps the squid population in the waters of Northern Negros do not know their role in prospering the coastal areas there. These ten-armed marine animals are carnivorous and feed on fish and crustaceans. Some live on the surface while the others live in the depths of the sea. Not surprisingly, our seas are rich enough with aquatic life to sustain the lives of these squid. The waters are teeming with them and had enabled an industry to emerge from them.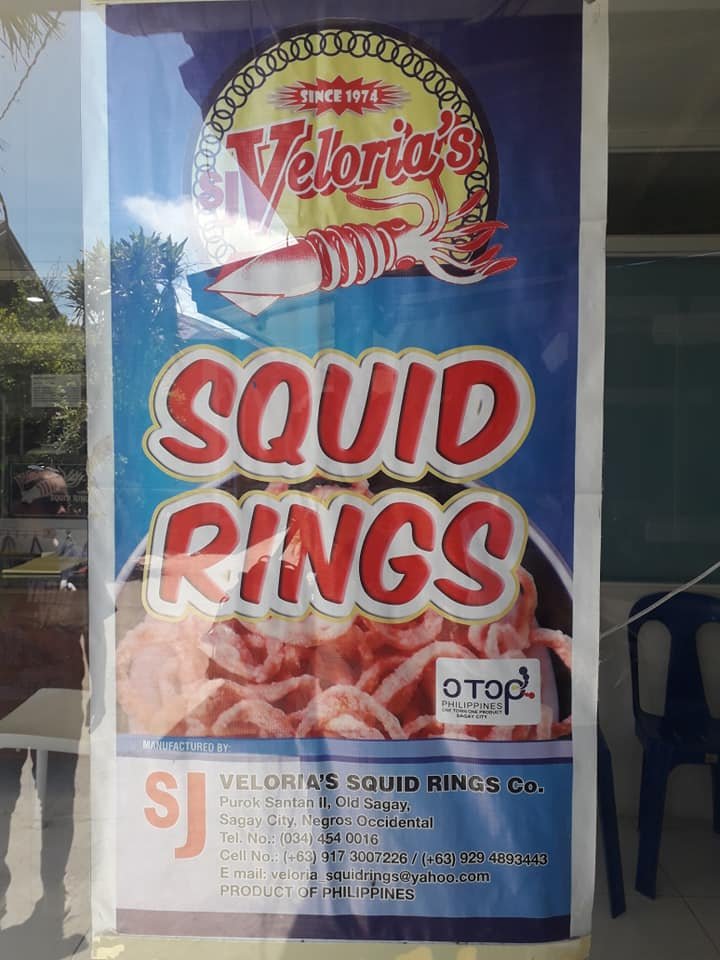 Take for example Cadiz City. Cadiz City has its dried fish industry which includes dried squid. The squid are sliced open, flattened, and dried just like that. No washing. No salt added. Fried until crisp, it is a delicious accompaniment to beer (as pulutan), and rice (as a viand).
Farther east of Cadiz is the city of Sagay. This multi-awarded city is proud of its accomplishments in terms of preserving the sea and all its inhabitants. Just like Cadiz, Sagay's waters yield enough squid to provide a source of livelihood to the residents. Most remarkable of all is the now popular tourist destination of Sagay at Purok Santan II, Old Sagay. I'm talking about Veloria's and its special squid rings.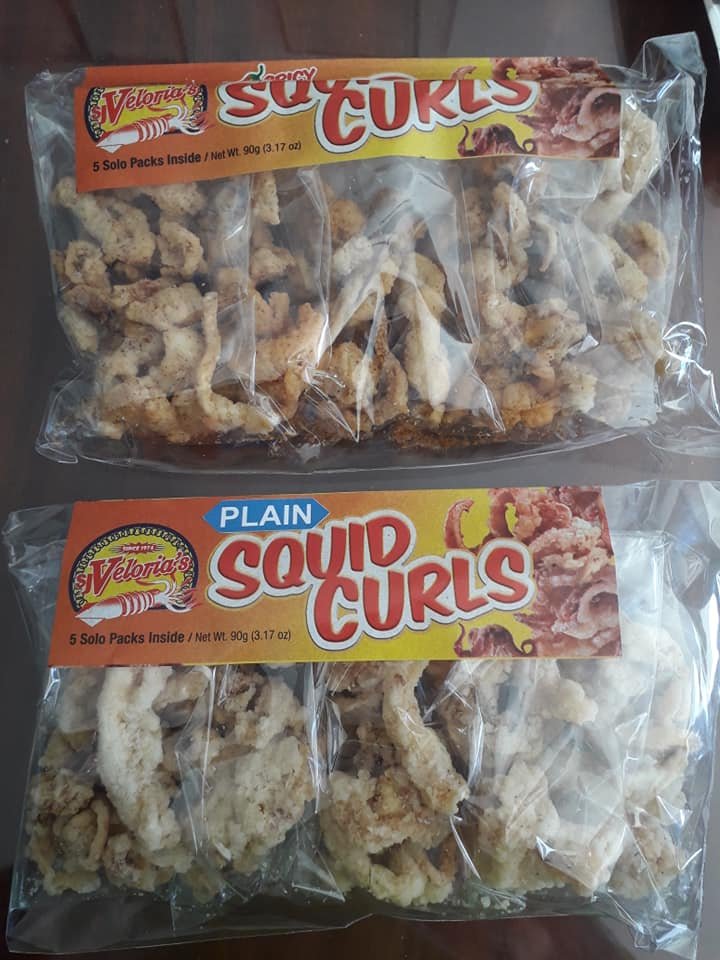 Veloria's is a success story that had its beginnings in 1974. Its products are totally based on the squid. From 2 kilograms to 270 kilograms daily (usually during the 16 working days of production), Veloria's had shown how hard work, and relying on what can be easily sourced from the locality is the formula for its good fortune. In fact, the old-fashioned way of getting into and becoming prosperous in business worked here: find a need and fill it. And, may I add, keep things simple.
The workplace itself is just an area with basic facilities for cleaning, sorting, slicing, cooking, and packing. As one enters the Purok Santan II compound, houses belonging to the family members stand side by side with each other and are built around the factory. Tubs of squid sit on the floor and are cleaned by peeling off the speckled membrane, and sorted. When one young boy peered into a basket of squid slices, he so cleverly likened the contents to buko strips because the cleaned squid revealed very white succulent flesh.
Some squid are cross-sectioned thinly to become squid flakes. Some are sliced cross-wise to become Veloria's main product which is tasty squid rings. Still, odds and ends of squid manage to end up in the store as hot and spicy squid and these are the heads, tentacles, and uneven parts left after the lady workers have cut up the body into uniformly-sized squid rings. The sliced squid are coated with cornstarch and ladled into a large vat filled three-quarters with cooking oil for deep frying over a low wood stove. Rings, or flakes or tentacles or uneven parts, crunchy deep-fried squid taste as delicious. Just like the Cadiz dried squid, no salt is added so one tastes squid and not salt.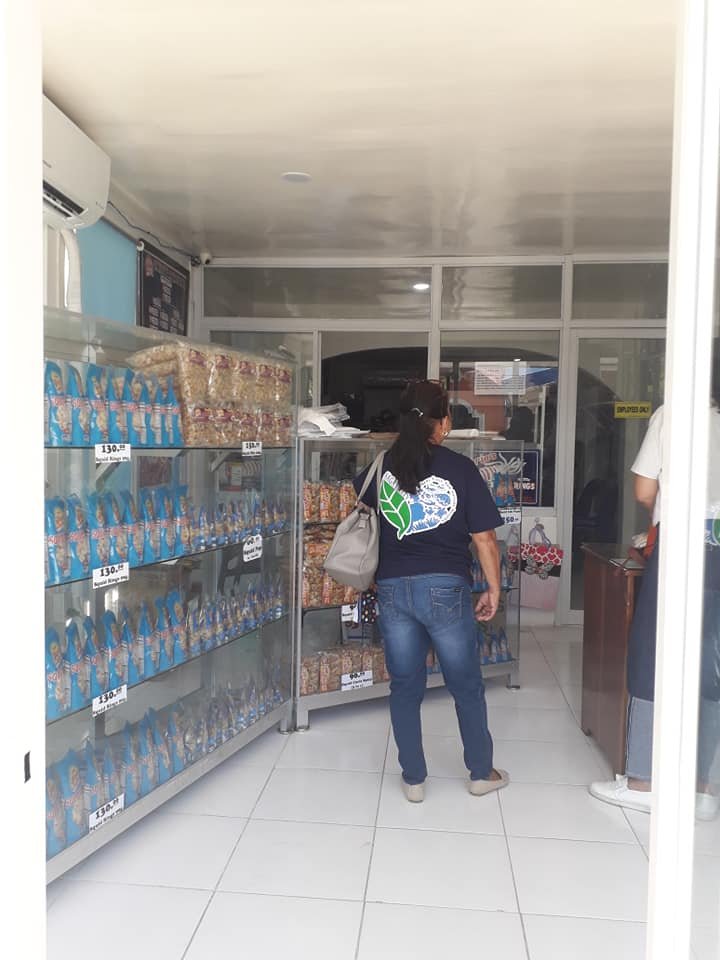 The store is small.  In fact, too small for the sudden influx of buyers that is often common when busloads of tourists or students on a field trip make a stop there.  For over thirty years, many people have made their way to the compound that squid made.  I just can't resist adding this:  hard work=pusit; laziness=opusit.  Happy crunching!