Happy birthday to my favorite city. Bacolod City celebrates the 39th MassKara Festival with the following schedule.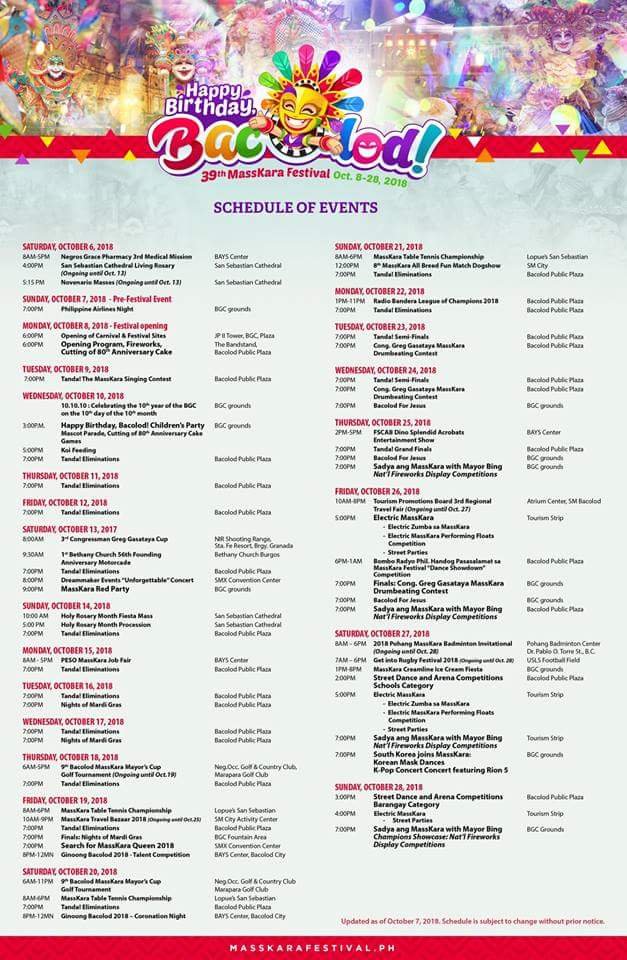 Rummage through your baul and take out your cherished mask and relive the happy days and exciting nights of our annual fiesta. What is MassKara Festival without the vibrant colors and the Latin beat?
Kari na kamo kay subong na ini!!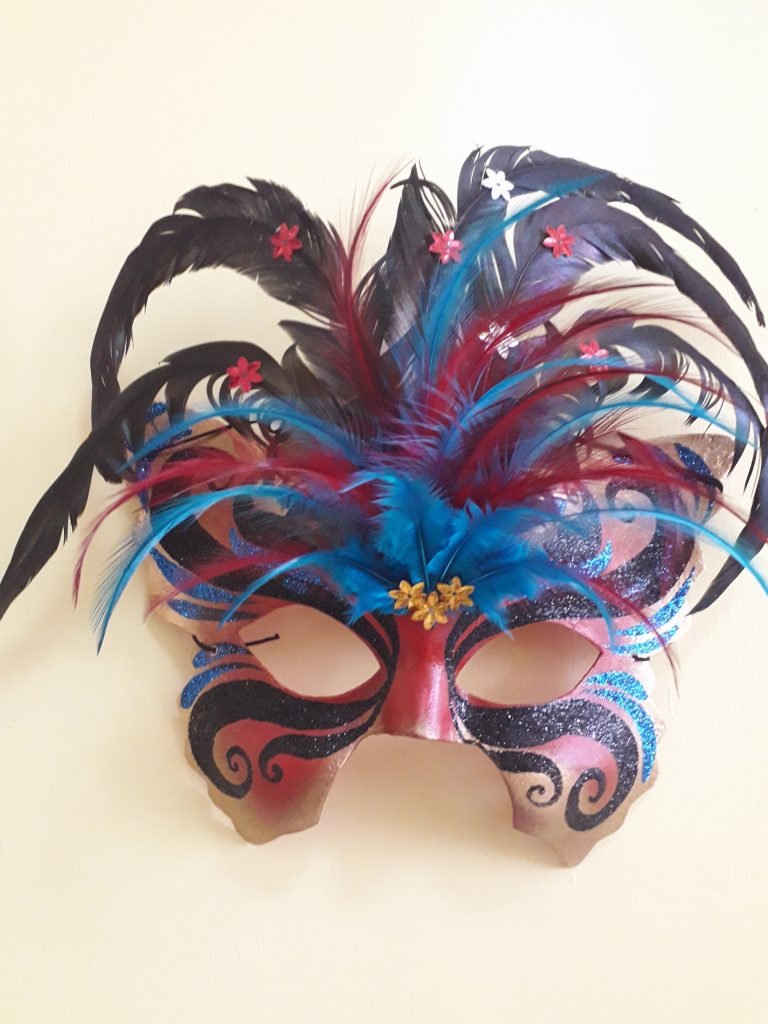 Philippine Airlines (PAL) sponsors PAL Night on October 7 by bringing in one of the top rock bands of the Philippines – Sponge Cola. Gates open at 6 p.m. to the concert to be held on the grounds of the Bacolod Government Center.
Other sponsors of the 39th MassKara Festival are COCA COLA, NOVELLINO WINES, GLOBE, SMART, and PLDT.