Heritage conservationists will be happy to note that the existing old structures at the former Bacolod-Murcia Milling Company compound will be incorporated into the design of a P500,000,000 luxury boutique hotel to be completed in 2022.  Renowned heritage architect ad conservationist Dominic Galicia, who was also tasked to undertake the formidable project of redesigning the National Museum of Natural History last year, will now be taking on this Megaworld assignment.
Three old staffhouses that have remained on the BMMC grounds will be given a new role in this expansive township in Bacolod City.  Megaworld is the largest integrated urban township developer in the Philippines.  The Upper East is its township in Bacolod.  34 hectares have been set aside and The Upper East will include therein the six-lane Upper East Avenue, residential condominiums, a New York-inspired mall, commercial centers, state-of-the-art office towers, hotels, and even a church and a central plaza. For other details of The Upper East project, click on my previous post:  http://betsynegrense.com/you-are-here-the-upper-east-of-megaworld/
Architect Galicia's plan is to have the hotel's main lobby be the "retrofitted heritage house that used to be the old "guest house". Beside it will be another wing that used to house the guest rooms for visitors, which will be converted into a ballroom facility."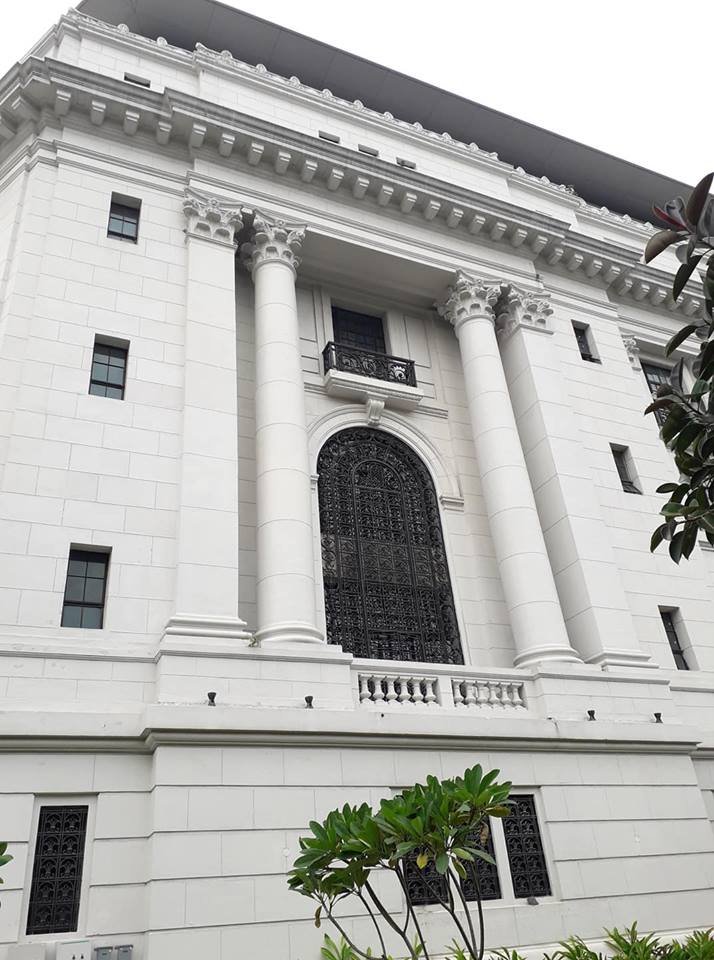 Architect Galicia states that "the entire hotel complex is anchored in the oldest structure, ad it expands from this like wings, with the Ballroom Wing to the left, and the Guest Room Wing to the right.  As a landmark of Bacolod, it will express the noble intent of remembering and anchoring in a glorious past as we move towards what we dream to be a glorious future."
What features will be unveiled? 1) 48 spacious suites, 2) an all-day dining restaurant, 3) a cafe, 4) a courtyard,    5) a swimming pool and pool deck, 6) a lanai, 7) and the Zabana Bar, Megaworld's signature hotel bar concept. The hotel ballroom will become the city's biggest ballroom facility that can fit approximately 1,000 guests in a banquet setting.  The ballroom can be reconfigured into three smaller segments for smaller event requirements.  An expansive tropical garden will be connected to the ballroom.
The MICE tourism industry will be given a boost according to Ms. Rachelle Penaflorida (VP-Sales and Marketing).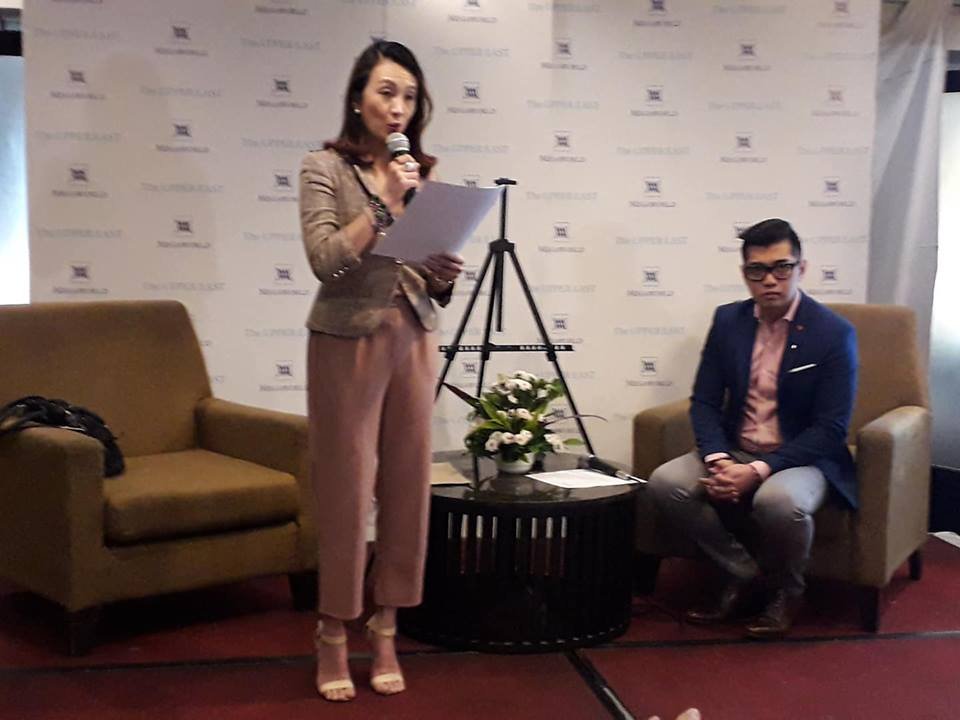 VP for Sales and Marketing Rachelle Penaflorida updates media about the Megaworld luxury boutique hotel project.  Seated is Senior Assistant Vice President & Head of Public Relations and Media Affairs Mr. Harold GeronimoThe first condominium development of The Upper East had been received very well.  Overwhelmingly, in fact.  One Regis will now "be upgraded with two penthouse floors – the lower and upper penthouses, a bi-level amenity deck with residential units, executive residential floors, and additional basement parking facility.  From a nine-storey residential tower, One Regis will become a 12-storey residential condominium." It will also have its own Wellness Lounge, and Game and Entertainment Room for the future residents to use.