Vietnam has gorgeous physical features that are never-ending.  There are the famous Halong Bay with its over 2,000 karst islands shrouded in mist, charming Hoi An Ancient Town, Hanoi's Old Quarters, the Cu Chi Tunnels, lakes, temples, pagodas, colonial buildings, their caves and mountains, the farms and countryside, the parks, the ancient tombs, Hue's beautifully restored Imperial City, the markets, and the colonial or colonial-styled buildings that blend so well with everything.  May I add – the people. All 92.7 million of them including 56 recognized major ethnic minority groups in Vietnam's 329,600 sq. km. land area.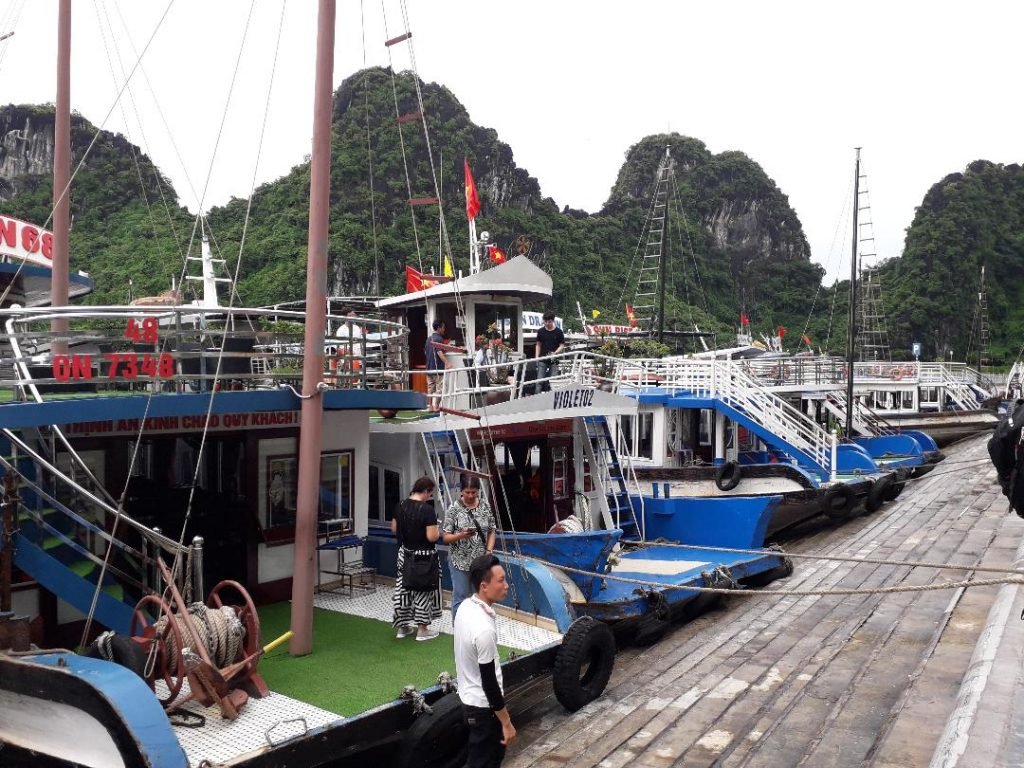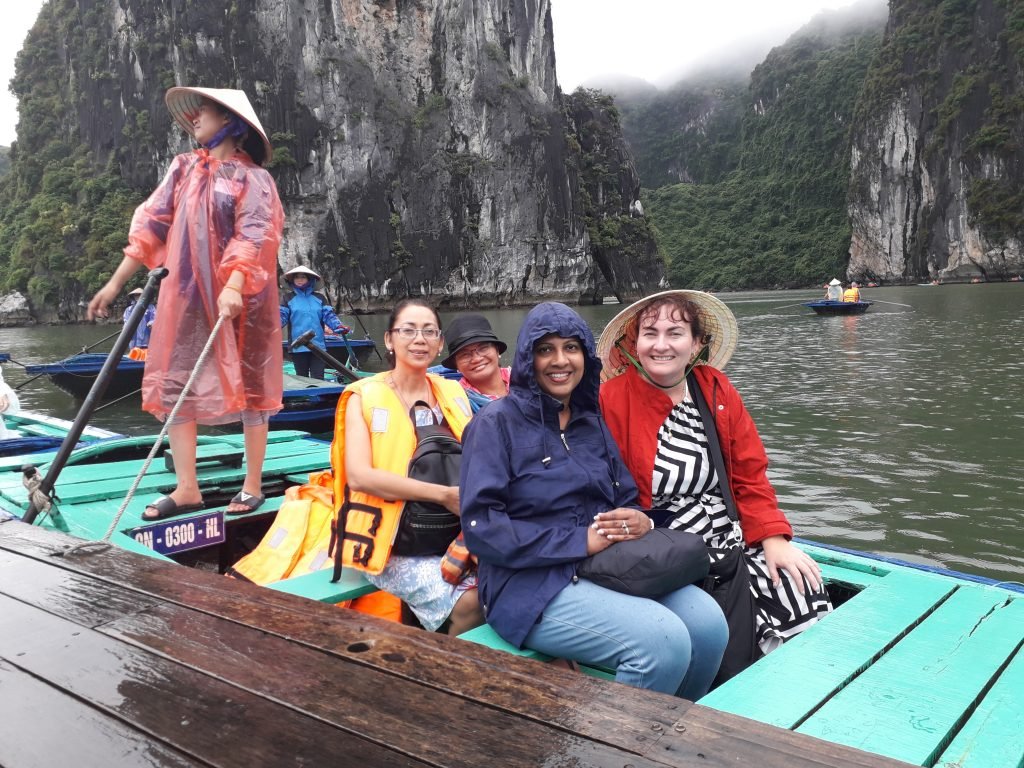 Tran Quoc Pagoda in Hanoi is kept spic and span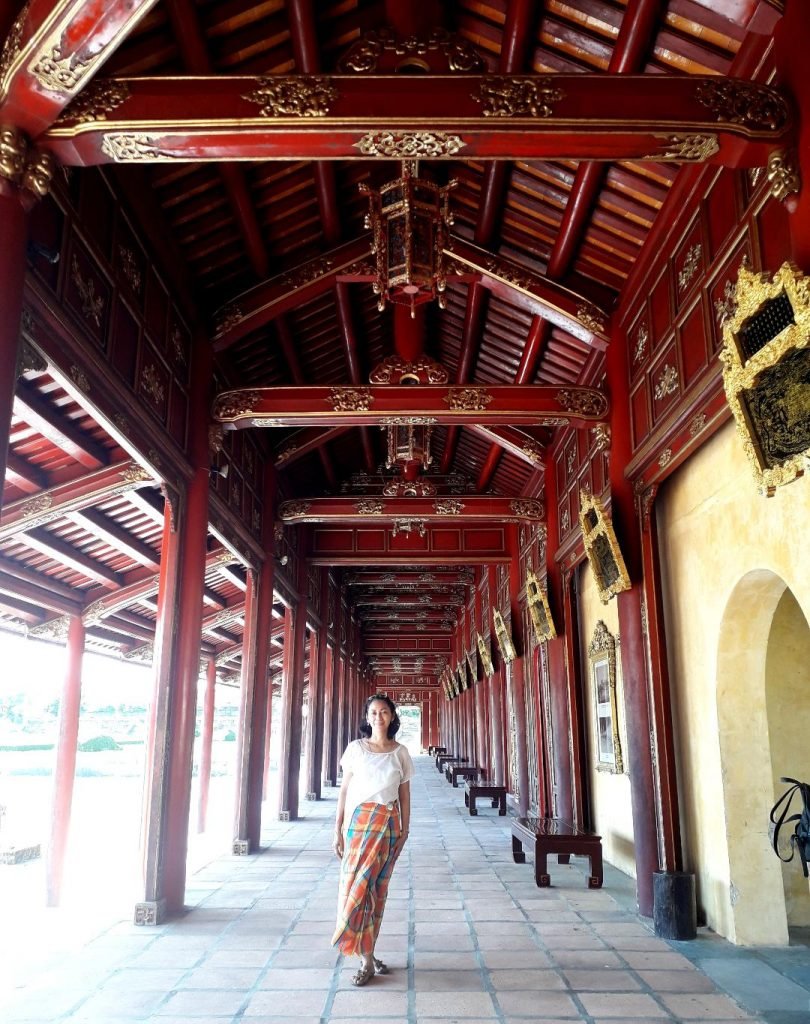 Beyond what our eyes beheld were the people whose character shaped the nation. They respect public property, public art installations, sacred places, public parks, and themselves. If Vietnam experiences a surge in its economy, it would not be difficult to explain this.  The strong entrepreneurial spirit is something to envy. From the national level to the smallest businessman, everyone is busy.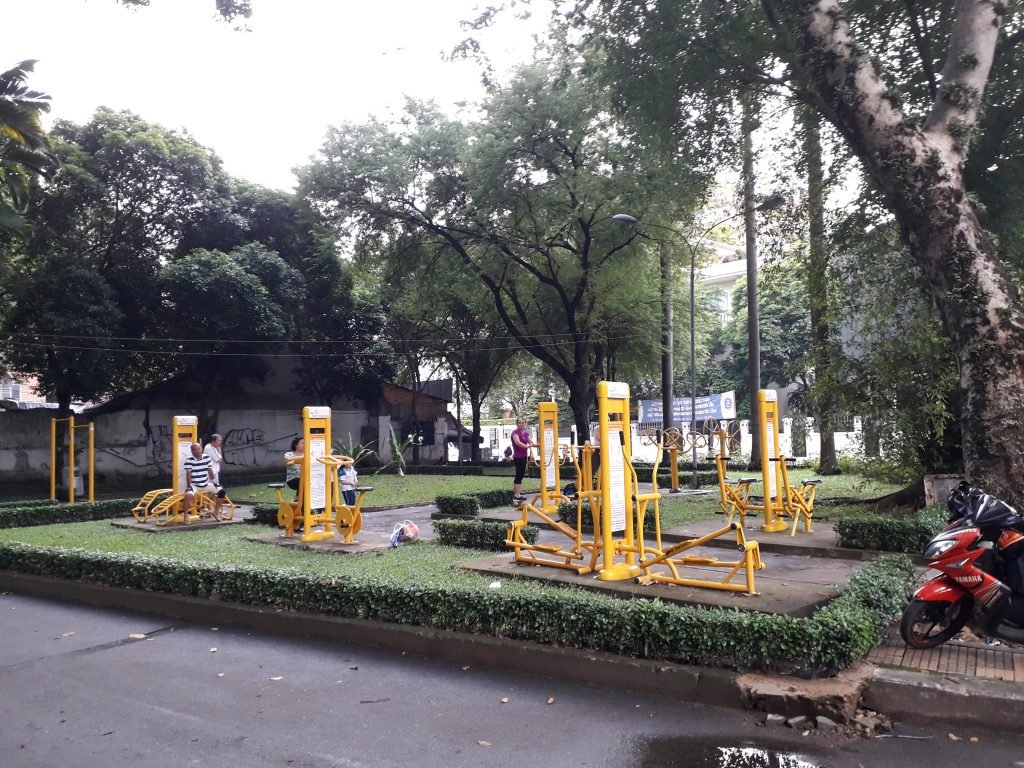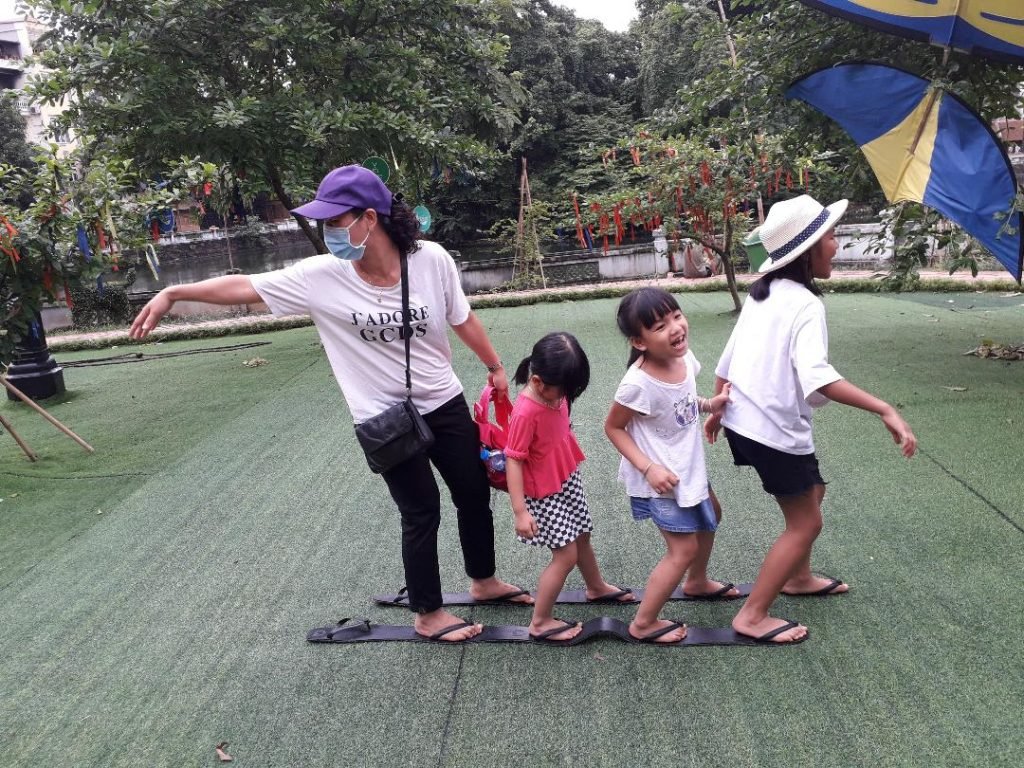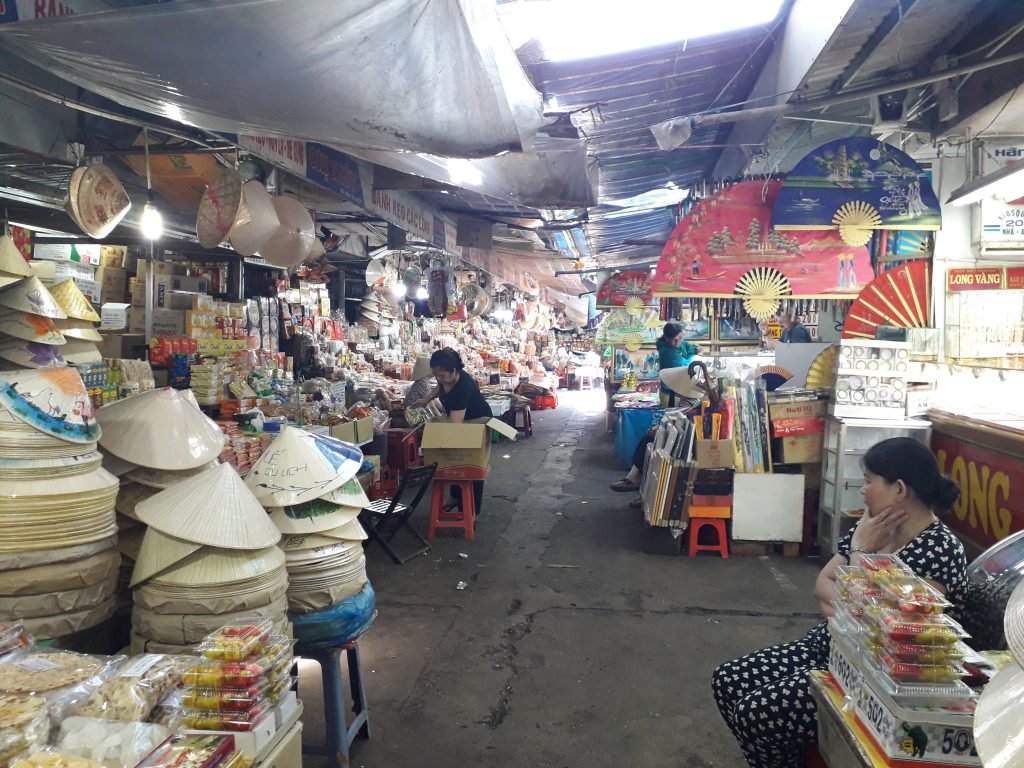 Ambulant vendors are efficient one-man teams hawking their wares. Sometimes they approach tourists and ask if the tourist wants to pose for the camera with the peddler's ware. For a fee, of course.  They can get pushy and how! Motorcycle drivers, pedicab drivers, taxi drivers, market vendors, food sellers – all try to get customers. I could feel their adrenalin rush as they employ psychological "warfare" to close a deal.  "I give you one dollah."  "How much you buy?"  "How much? How much?" "I give you discount.  I'm owner."  In their shrill nasal voices they try to turn your "no" into a "yes".  If you do not want this coffee, you want tea?  Flower buds for an infusion?  No?  You want French press?  You want pepper?  Lotus seeds? One has to learn how to resist such persistence and they're quite formidable salesmen.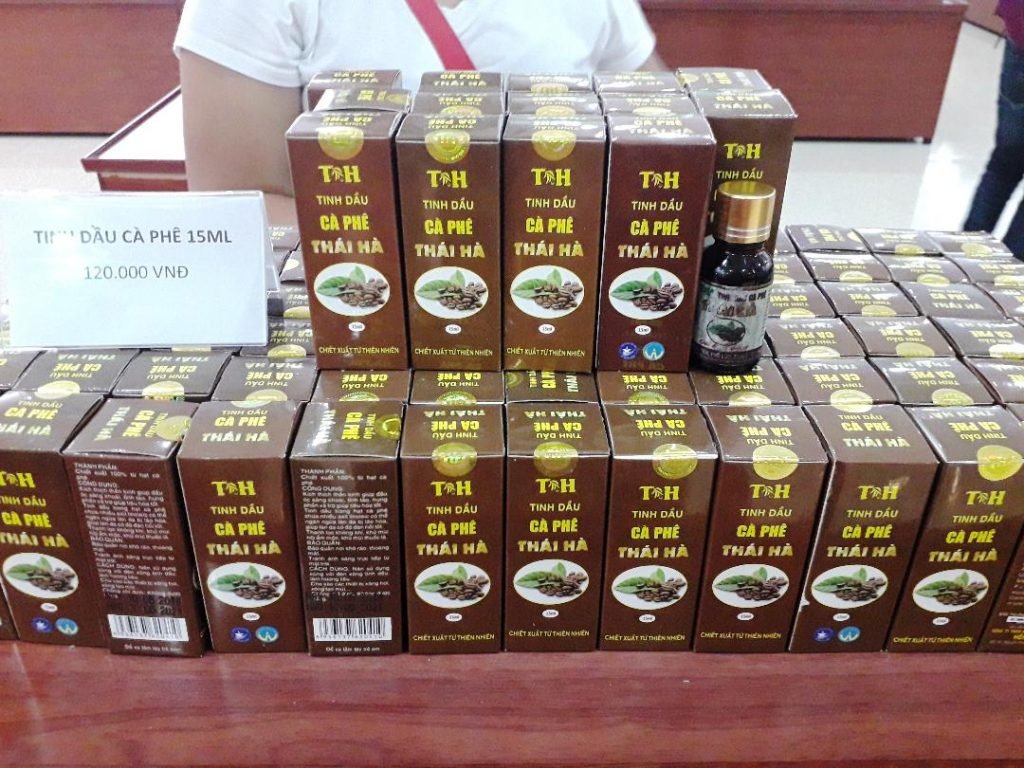 A buko salesman once tried to sell us his goods and Aidine and I declined.  He was a tall pleasant guy who gave a grimace and said, "You want?  I go home now.  No sale."  He squatted to pick up two coconuts for us.  This gave Aidine and me the impression that he was giving away his goods because the day was over for him.  We almost played right into his ploy because it was effective. Say, "Yes" thinking you're getting free food, but, nah. Of course it did not feel logical to have zero sales and give away goods that can be sold in the morrow while the afternoon was still as young as the coconuts.  We learned our lesson in Hue and, that is, to get things clear from the start. It's a long story involving the rickshaw drivers, but, yes, I had to call the security guard to get us out of that sticky web. To their credit, the Vietnamese are hardworking and resourceful.
It is this inherent smarts that embarrassed the Americans when the Vietnamese turned out to be a formidable enemy.  The Cu Chi Tunnels are a testament to the incredible workings of the Vietnamese mind.  That's an underground movement, literally and figuratively! In the end, Vietnam had 3,000,000 civilian and military deaths to the Americans' almost 58,000. But look where Vietnam is now.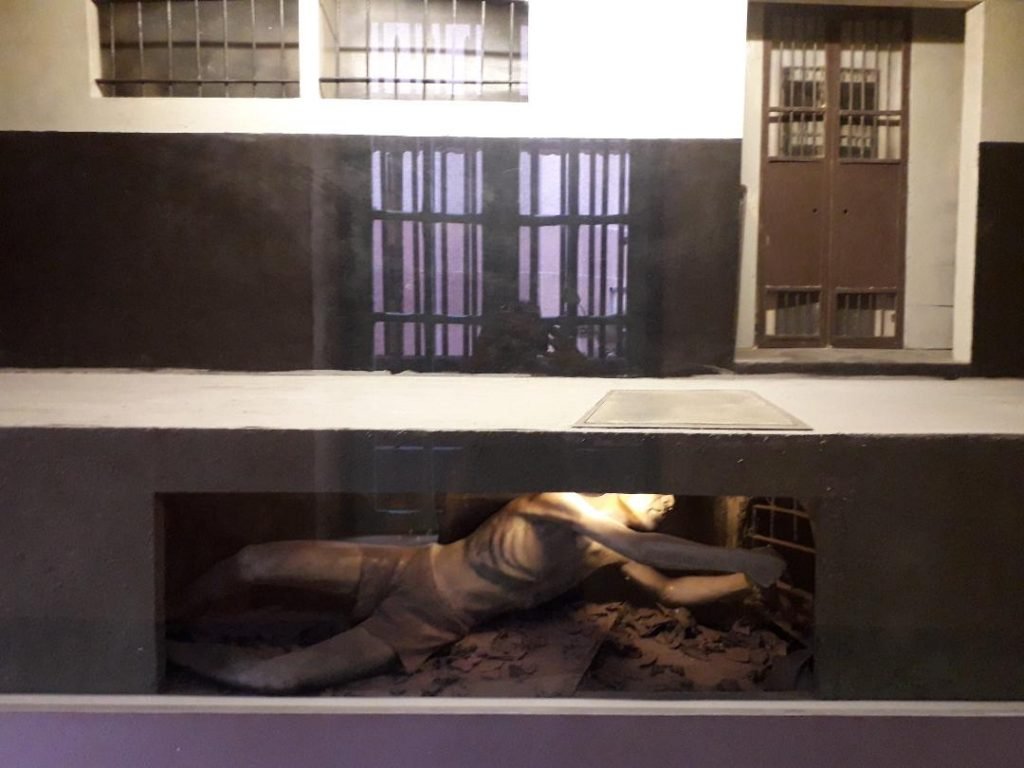 An inspiring experience was at our Hoi An homestay which was a four-room affair.  As most shophouses there are, the homestay was narrow, about 4 meters wide, and had two stories.  It looked nondescript that we missed it on the way back from market.  The business was manned by a mother and daughter team who would do business in their pamalay (houseclothes). The front was their office that not only accepted bed-and-breakfast guests but also offered tours.  Two staircases  leading to the upstairs guest rooms sandwiched a small patio where guests have breakfast. Each air-conditioned room  had television, a tiny refrigerator and a toilet and bath meant for Lilliput.  The doors were upgraded keyless ones that modern hotels sport.  Sosyal! (The owners were not.)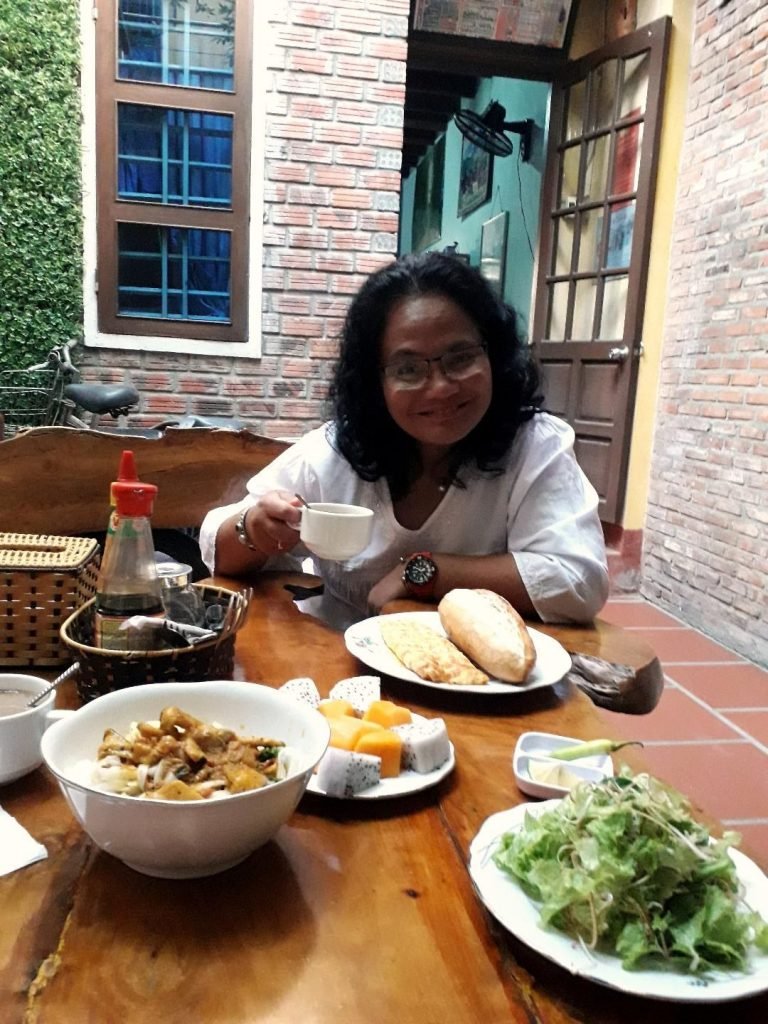 When I saw the mother's wedding picture, I remarked to Daughter that I have not met her father ever since I checked in.  She replied, "Oh, he is in another place to work. He leaves early." "What's his job?" I asked. "Same. He owns another homestay like this."  My jaw dropped because, gee whiz, they sure have enough capital to  be in the hotel business.  And they dressed like that? That was a lesson in humility – look humble but line your pockets, rather than look rich with not a dong to your name.