As I write this, I am enjoying a hot cup of high mountain oolong tea.  It comes from a set of six kinds of teas that will assure me of a month of sipping pleasure.  There are also the classic black and green teas, rose green tea, jasmine green tea, and chrysanthemum pu-erh tea grown on the mountains of Taiwan.
Tea or cha (in Mandarin) started growing in Taiwan when tea growers emigrated to the island around the 1850's from Fujian, China.  The tea shoots that these Chinese growers brought with them flourished under their expertise in the perfect climate, and rich, well-drained soil of the former Formosa island.  Oolongs are mainly from China and Taiwan.  "The best teas", said British author Jane Pettigrew in her book Teas and Infusions (A Connoisseur's Guide),"came from high mountain areas where mists fed the plants with the humidity they love and where monks devoted hours of toil to the care of the plants and the careful plucking of the leaves."
As a tea-drinking country, tea shops abound in Taiwan.  Just on the block where I stayed in Taipei, a small but well-stocked Ten Ren shop fascinated me no end.  Shelves and shelves of boxes of tea, tea compressed into cakes and bricks, and green tea candies invited one to browse and, eventually, to buy.  The famous Ten Ren Tea Co., Ltd. was founded in Taiwan in 1953 and maintains 74 stores in Taiwan and 61 in other parts of the world.
Maokung is a popular destination  among the Taiwanese and used to be the biggest tea growing area of Taipei.  It is situated in the Wenshan district and can be accessed by car, bus, and gondola after one gets off the MRT.  The gondola ride (NT$50 one-way) was exhilarating for me but unfortunately was sheer torture for my two acrophobic friends.  Despite their palpable fear, nothing could dampen my wonderment over  dense treetops and the rolling fields of tea bushes and the green that is everywhere in Maokung.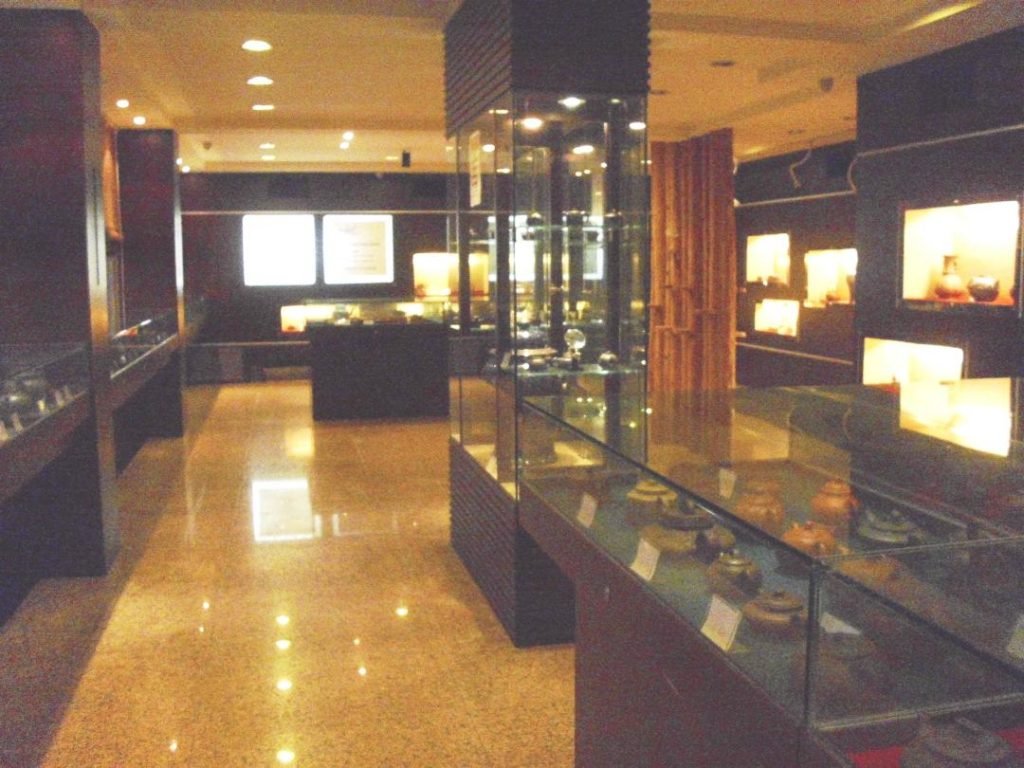 Getting around requires a sturdy pair of legs because attractions and stops are quite far from each other and don't forget that Maokung is in the mountain so roads there go up and down.  Replenish your energy with sweetish grilled fatty pork sausages that's a popular snack in Taiwan.   Explore the area where there are the "walang kamatayang" temples, a teapot museum, a tea exhibition center, and a lot of teahouses for the thirsty traveler.  Teas are sold in loose-leaf form and packed in the familiar metallic paper bags.  These are quite expensive considering that they're grown right there on the mountainside.  Ah, Maokung is also touristy.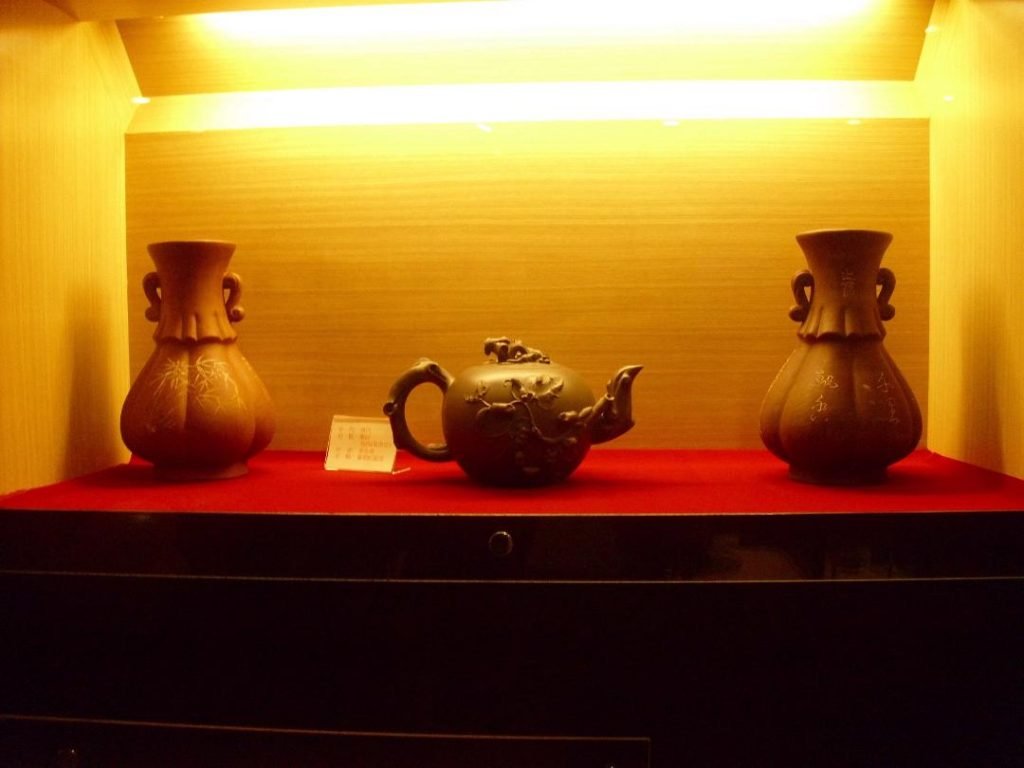 At the teahouse where  I met my friends after a solo expedition on a mountain road, we appeased our hunger and thirst pangs with waffles and a pot of lavender tea.  It was dark by then and the mountain wind was cold on our faces.   The charming wooden teahouse is lodged on the mountainside and from where we sat, we had an unmitigated view of the city of Taipei.  The lights were already on and were winking at us from a distance.   We were really far from the city center but, as Therese said, the view from Maokung was priceless.   What's more, she got her precious shot of Taipei 101 from where we were.  And this I wouldn't give up.  Not for all the tea in China.