All Aboard Fastcat!
How do you spend a day in Iloilo from dawn to evening without having to stay overnight?  I mean from 5:00 a.m. to 8:00 p.m.? It is possible with Fastcat's Bacolod to Iloilo route where one boards and disembarks at the Banago port.
Fastcat has a canteen that offers rice meals, snack items, hot coffee and other drinks to tide us over until we got to shore for some of Iloilo's fabled dishes.  The two-hour sailing time was the perfect time for us to catch up on our sleep, say our morning prayers, or read a book.  Once in a while, we strolled out into the deck for fresh sea breeze and watched the sun rise.  The clean comfort rooms (one for males, one for females, and another for senior citizens/PWD's) made freshening up a pleasant task.
When it was time to dock at Lapuz, Iloilo City, the fun on land began.
On Holy Ground
Our Philtranco bus brought us to the UNESCO Heritage Site at Miag-ao – the imposing Santo Tomas de Villanueva Church done in earthquake baroque.  We admired the bas relief of the famous façade before we set off for San Joaquin.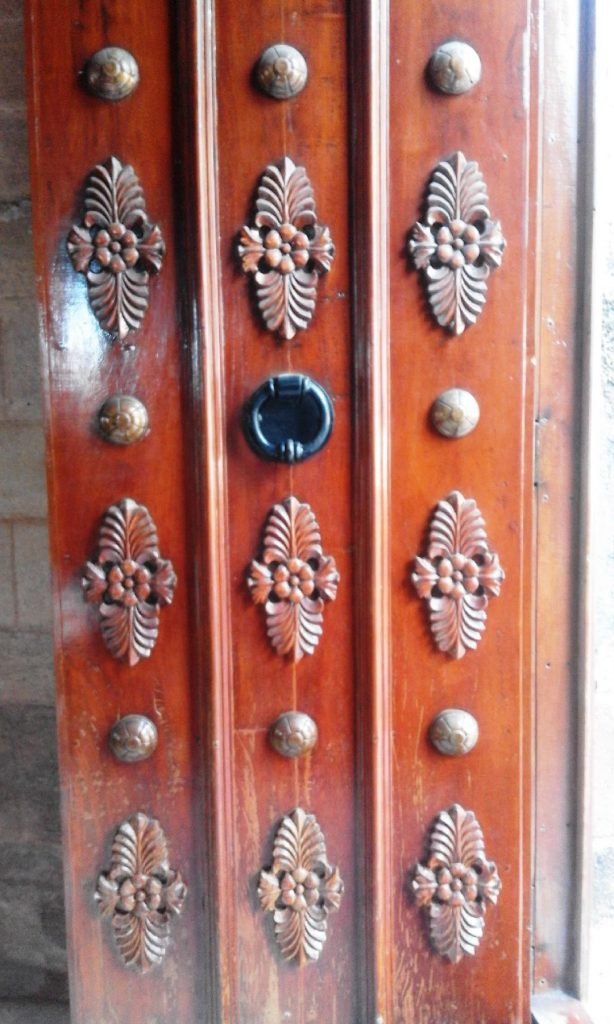 Here, the group took in the small but symmetrically constructed multi-level cemetery with its (in)famous campo santo.  The old tiles in the floral pattern had been replaced by plain modern ones after that horrible digging incident.  Despite that defacement, the cemetery has really lovely details.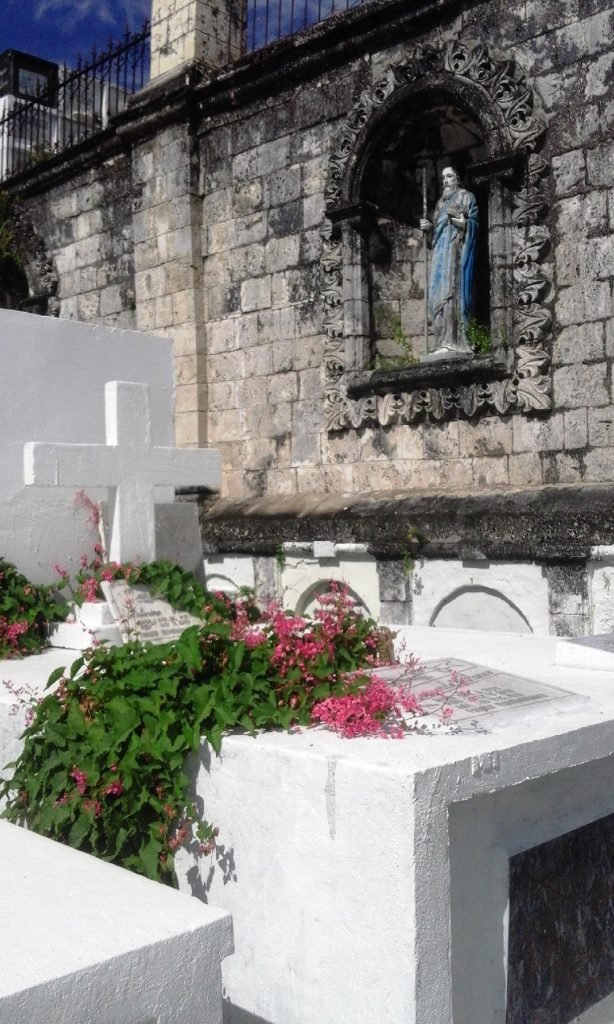 Still in San Joaquin, we got a glimpse of Heaven on Earth at the life-sized heavenly figures atop the Pilgrimage path that took us up a flight of 400 steps at Garin Farm.  To conserve energy, golf carts are available for the lazy for a fee.  Try to buy rolls of tablea at the stalls outside the Garin Farm. They're a steal at P180 per pack of 6 rolls.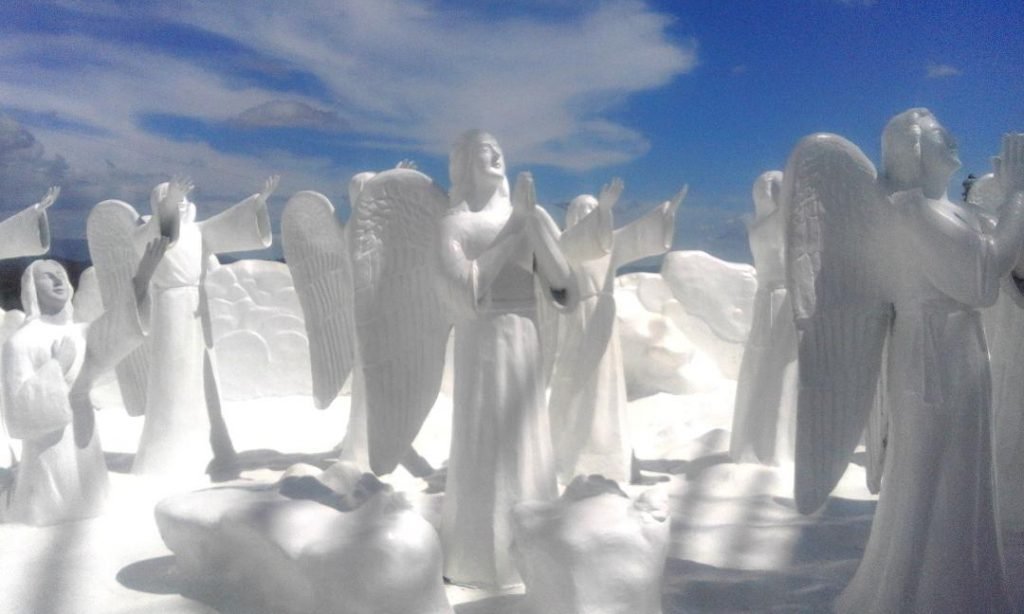 We needed a break, so, we went to Breakthrough, the popular seafood restaurant by the beach.   It turned out that a big surprise awaited me in the form of a little bamboo container.  Inside was pulot, the sweet of my childhood.  Do buy from the peddler at P35 per piece of 3 for P100.  He sells nostalgia in a small package.
Heritage Houses and Products
The afternoon went seamlessly by with our stops at the Molo Church and Plaza.  We raided the Yusay-Consing mansion now repurposed into a shop as SM's Kultura.  Have a cup of brewed native coffee on the grounds.
At the Arevalo Handwoven Products, our hearts were gladdened to know that handwoven fabrics are still in demand and providing employment and providing joy to proud owners of their artisanal textiles.   The sablay of the University of the Philippines are sourced here and the weavers cannot even cope with the demand for this unfortunate reason:  there is not enough weavers now.
To brighten our sad faces (nudge, wink), we drowned our sorrows in Camina Balay nga Bato's chocolate "eh".  The 153-year-old house never fails to make jaws drop with its architectural details and collection of antiques.  Good buys are chocolaterias and their batidores fashioned from guava wood.
Well, what is a trip to Iloilo without a hot bowl of batchoy?  Netong's at the Atria was our go-to provider of comfort food to cap the day.  With Biscocho Haus just nearby, we bought pasalubong items and we were good to go. At 8:00 p.m., our Fastcat departed for Negros and, once more, we experienced a Ferry Fast, Ferry Safe and Ferry Convenient trip home.