I am probably the only person I know who uses the patadyong for work in Negros Occidental. As a tour guide, I take pride in the products of my province for I am one of the industry's frontliners. Whenever I am booked for tours, I check the background of my guests. If my guests are foreigners, or are from outside the province, and the itinerary and weather allow, I take out my stash of patadyong and kimona meant to be worn lovingly and proudly as a Negrense.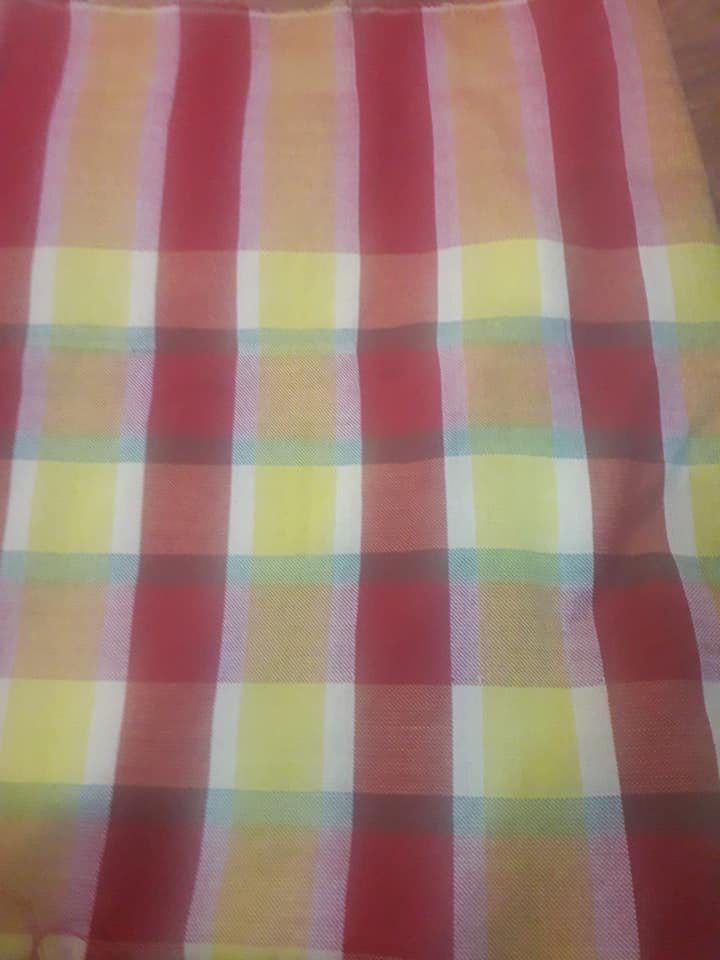 My patadyongs, versatile tubes of fabrics, are made by patient and skilled hands in Tabao, Valladolid, a municipality south of Bacolod City. As a center of hablon-making since time immemorial, Tabao has 42 weavers carrying on the craft. Thanks to Mrs. Mercedes Claor who took the risk 18 years ago of setting up looms and gathering a group of women weavers who have learned the craft from their mothers and grandmothers, I and other satisfied hablon wearers are grateful to be happy recipients of surviving age-old skills.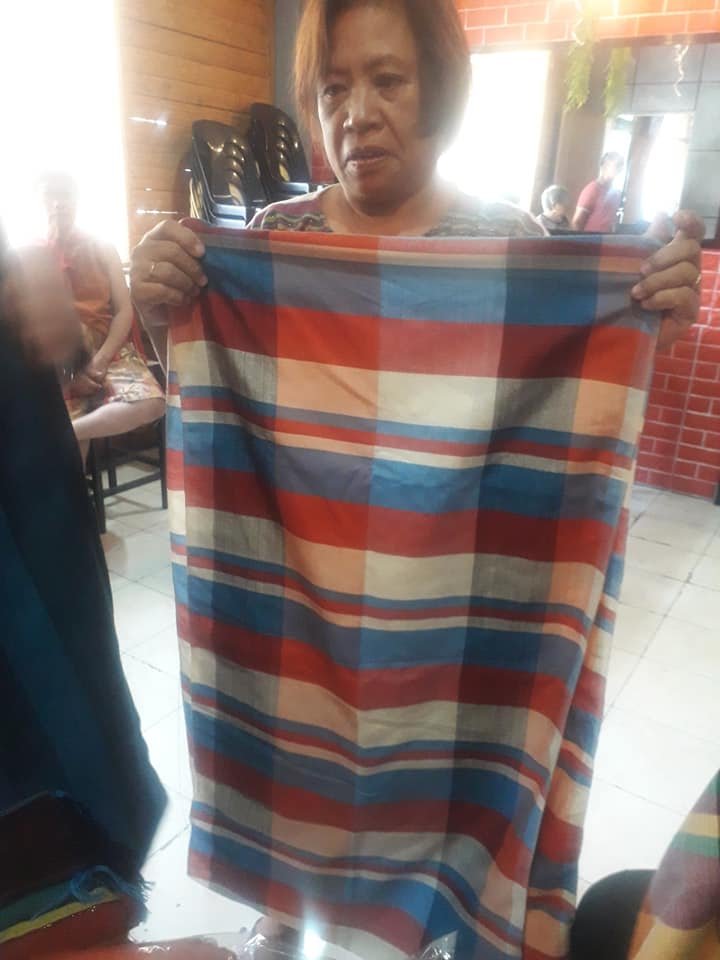 Hablon (the fabric as a result of habol, the Hiligaynon verb for "weave") is still done by hand in Zone 5 of Brgy. Tabao. If one visits the weaving center, one can see only a few looms; weaving is also done in some of the women's homes for their convenience. There was a time when the previous generations produced not only patadyongs, but also valances, blankets, salap (dragnets) and mosquiteros. Now, much in demand are hablon fashioned into shawls, placemats and matching runners, and even backpacks. The fabrics can also be sewn into regular ladies dresses and they come out very pretty and contemporary.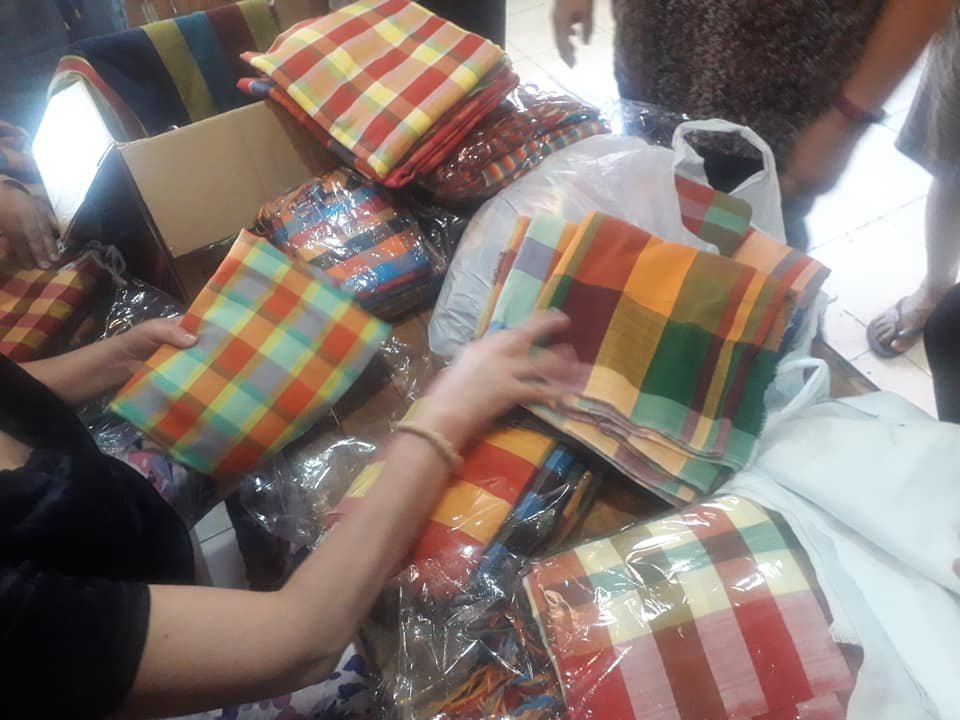 When I was at an hotel waiting for my clients to meet me at the lobby, a European gentleman approached me and told his Filipina wife to take a picture of him and me in my patadyong and kimona. Then this British guy said, "I have been living in Negros for 12 years, but this is the first time I have seen anyone wear the native dress."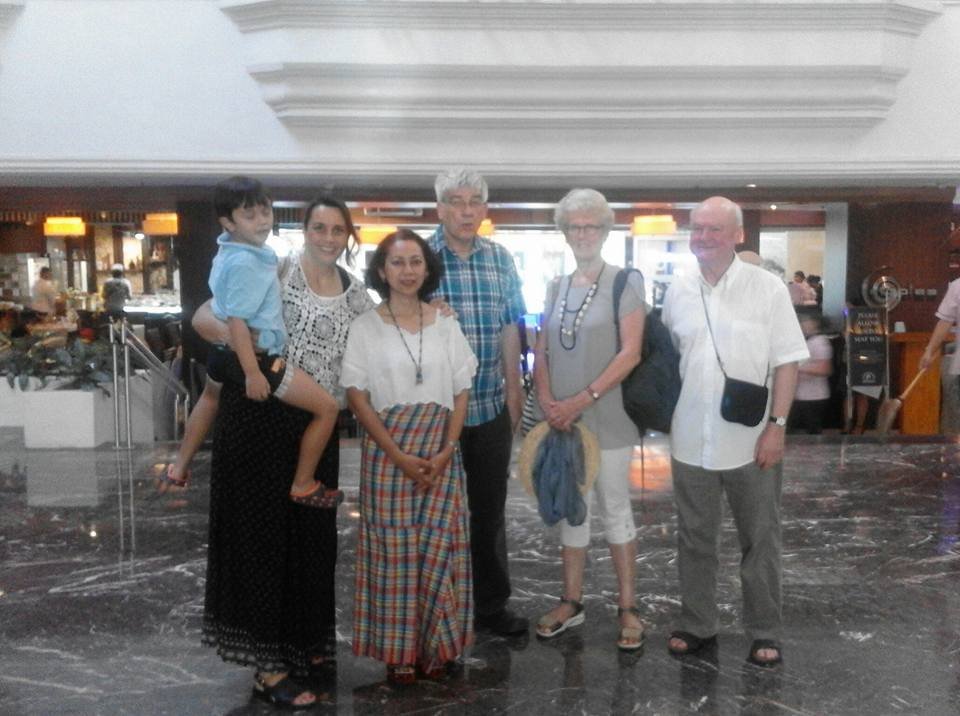 When I wear the patadyong, the look is always a hit even among the domestic travelers. Once, I guided a bus load of tourists from Ilocos. The guests were the first batch of three busloads of tourists on three different dates. The first batch was much taken by my indigenous look that they all took pictures with me – each one of them. By the time the second batch visited Negros, my reputation had preceded me that the new arrivals all wanted to take a souvenir shot with me. The same thing happened with the third batch. I actually felt more like a mascot than a person! But I didn't mind for it meant that the Pinoys still appreciate "sariling atin".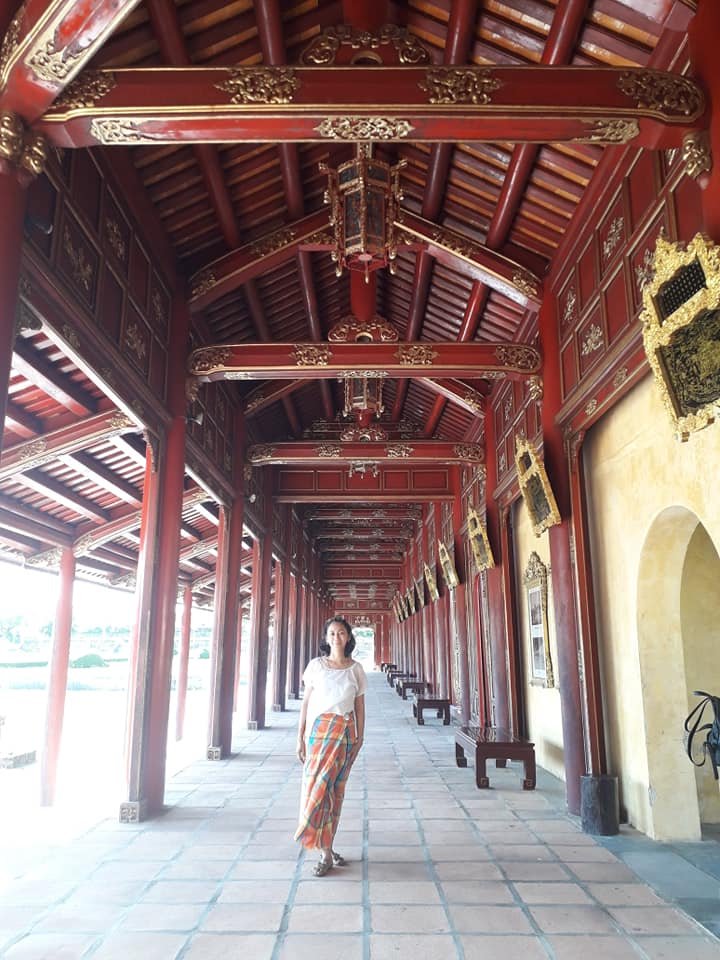 My love of wearing the patadyong started while waiting for my return flight from Singapore to Manila where I was fascinated by Indian (or were they Sri Lankan) women queuing up in their native dresses complete with jasmine garlands in their hair. Then, in Georgetown in Penang, Malaysia, different Asian nationalities were going about their business in their national dress. From then on, I always packed along my set of native attire to be worn while sightseeing. I neither got strange stares, nor any questions from those around me at the airport, at the museum, or at the market. A foreigner wearing the patadyong seemed as natural as wearing jeans in Vietnam or Bali. This I would like to see more of on our native land. At offices, in the bank, on the streets, or in the supermarket, to quote Heart Evangelista "to buy itlog na pula."