The LIHOK Visayas was held this year from August 4-12 in Bacolod City with the National Commission for Culture and the Arts partnering with the Negros Museum. The LIHOK Visayas is "a 4-day Festival and Conference that features Visayan artists and craftsmen in a showcase of interdisciplinary and collaborative performances and exhibits bringing out traditional expressions fused with contemporary forms and congress of delegates representing the Island Cluster Programs of the Visayas addressing major issues in culture and arts through workshops, forum, and symposia."
August 8 – 11 was for LIHOK Visayas Arts Festival and Conference which was congruent with the LIHOK Visayas Creative Industry Trade Fair from August 4 – 12. The activities were held in 3 different cities i.e., Bago, Talisay, and Bacolod, with delegates representing the NCCA-Island Cluster Programs from the Visayan regions: Panay, Bohol, Samar, Negros Occidental, and Negros Oriental.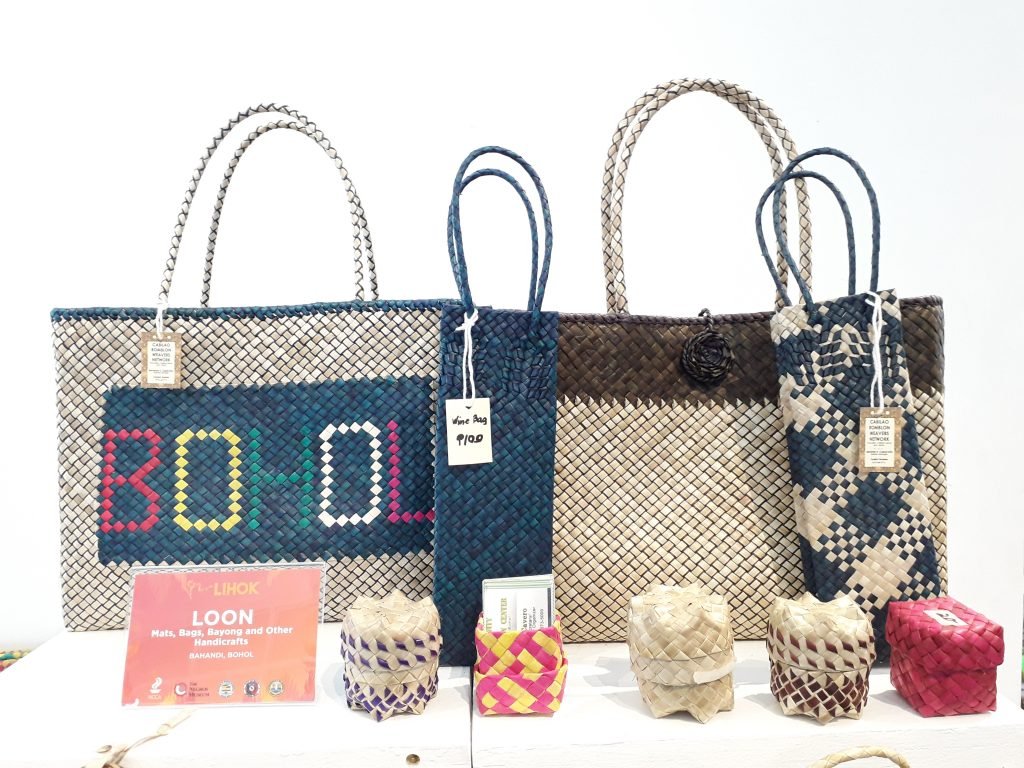 The August 9 activities in Bago City focused on "Culture in History and Education". For the Talisay event on August 10, the theme was "Cultural Diversity, Environment and Identities." On August 11, it was "Mainstreaming Culture in Policy and Development."
It is important to know who the beneficiaries of this project are. The following is the breakdown according to the program:
Official Delegates and Participants from the NCCA – Visayas Region, Island Cluster Programs (120-150 participants) from LAYAG (Samar/Leyte), BOKAG: Bot-anong Kabilin Atong Bahandi (Bohol), MUGNA (Negros Occidental and Negros Oriental), and PANAKAYON (Capiz)
Audience and spectators in the three cities of Bago, Talisay and Bacolod (1000-3000 participants per city): local artists and groups, local community and neighboring cities, DepEd (students, teachers and staff/public and private schools)
Partners (200-300 partners): local artists and groups, cultural workers (NGO's and cultural sectors), LGU-Tourism Officers, local trade and industry (creative, crafts, etc.), DepEd Divisions and NOPSSCEA, private sectors and corporations, local media and blogger community
MUGNA featured the cogon grass paper products of Amlan, the pandan bags of Calatrava, the hand-woven shawls and scarves of Valladolid, and the woven products of Negros 9 of Kabankalan. Woven products also were exhibited and sold at the PANAKAYON i.e. the hablon of Cuartero, Capiz; the pina of Balete, Aklan; the embroidered and woven products of San Jose, Antique; and hand-woven cotton fabrics of Miag-ao. BAHANDI offered banana chips, squash noodles, cassava chips, and papaya jam from Balilihan; mats, bags, bayong and other handicrafts from Loon; and hand-carved souvenir items in wood or stone from Maribojoc. The afore-mentioned products were exhibited at the 2nd floor of the Negros Museum.
The LIHOK Visayas offered activities such as cultural tours, film showing, and stage performances at the different venues of the 3 cities of Bacolod, Talisay and Bago. The varying locations served as opportunities for art enthusiasts and the public to interact, exchange, network, and pursue trendsetting endeavors.