From the confines of the Donya's lavishly decorated mansion to the stark, well-appointed Junior Suite of Park Inn by Radisson went the journey to healing of the Donya.
The Donya was disgusted with Donya Caray who, one early morning with overcast skies, paid the Donya a visit. The Donya was delighted by the unexpected guest who was cheery, ingratiating, and loquacious. The Donya thought that she could do with sunny company that can brighten the gray during breakfast. The cocinera prepared a generous repas because the cocinera was in a good mood after the Donya fired the gardener Eufracio, the lazy slowpoke who let the herb garden go to seed.
Over chorizo hamonado, Donya Caray excitedly told the Donya about her latest farming project – vegetables to be grown in the highland. The Donya was supportive and she threw in her two-cents' worth (only these were Spanish ducats, como siempre) on how to make the farm more attractive to keep up with the trend of farm tourism in Negros.
Well, as the Donya was about to slice into the cheek of a San Carlos mango, Donya Caray began lamenting on how unfair life is. Donya Caray alleged that with 900 hectares, she found it impossible to farm wherever she wanted. The Donya sympathized with Donya Caray for she knew too well how agriculture turned out in the Land of Sweet Surprises. Then, Donya Caray said nonchalantly, "You might have an extra five million pesos lying around. I would like to borrow that and repay you next month." The Donya almost spat out the mouthful of chocolate eh prepared from the tableas of the Fadriga cacao plantation in Bago City. "Five million, Donya Caray! I do not print money. I work hard for it. What makes you think five million just lie around in my mansion?" But Donya Caray was persistent. "Pooh-pooh, Donya. Everybody in your circle knows that that is just a fraction of your net worth. Surely, you can spare me a few millions."
The Donya shook her head. "Donya Caray, I do not have 5 million now. I can lend you only 4.9 million pesos. " Donya Caray's eyes brightened up. "That's good enough for me", and proceeded to take out her check book, filled up the blanks of a check, and signed it with a Negrense's flourish. The Donya scanned the instrument and saw it was satisfactory. She stood up and disappeared into a room and emerged with a check of her own for P4,900,000.00. It was not long when Donya Caray bid adieu and both donyas blew air kisses at each other.
When the next month rolled in, the Donya deposited the check after Donya Caray asked the Donya for another week to encash it, and the check went through without any trouble. The Donya was so pleased that she hosted an intimate dinner for five friends whom she had not seen for a year. Donya Caray got wind of this and was incensed that she was not invited. So incensed was she that she pretended not to see the Donya when the ladies showed up at an art exhibit. The Donya tried to reach out to Donya Caray in order to settle the matter, but all the Donya got was a snub. The Donya felt it was the end of a friendship, and with a heavy heart pressed "Unfriend", and "Block".
Donyas go to the Park Inn by Radisson Bacolod for convenience
When ordinary women get hurt, they shop, but the extraordinary Donya dials a friend, or two, or three, and she also dials (034)7068888 to book a well-appointed room at Park Inn by Radisson . Or email for reservations: reservations.bacolod@parkinn.com www.radissonhotels.com/en-us/hotels/park-inn-bacolod
For the Donya, only the Junior Suite will do.
(The 49 sq. m. Junior Suite is just one of the eight Park Inn by Radisson has. 28 Deluxe Rooms are at 25 sq. m., while there are 114 Superior Rooms also at 25 sq. m.)
Park Inn by Radisson Bacolod is conveniently located at the city's burgeoning urban district. Imagine this: the SM City Bacolod shopping complex is just next door, and the SMX Convention Center Bacolod is around the corner. If you feel like taking a stroll, visit the San Sebastian Cathedral, the Bacolod Public Plaza, and the quaint Public Market for a folksy experience.
Recreation by Park Inn by Radisson
Pool Deck (Marapara Pool Deck on Level 2) * Opening hours: 6:00 a.m. to 9:00 p.m. * Outdoor Adult's pool (90 sqm, 4 ft.) & Outdoor Kid's Pool (11 sq. m., 2 ft.) with an artistic mural background themed on the Tale of Marapara, a Negros folklore.
In-room Spa Services * Opening hours: 11:00 a.m. to 12:00 a.m. * Service upon request
The Donya is Impressed.
When the Donya arrived at Park Inn by Radisson through the hotel's mall entrance, nobody knew who she was, so, she was rather impressed by the courtesy extended to her by the staff. The lovely reception touched the Donya in such a way that this soothed the ache in her heart. She, then, knew that Doña Caray would soon be a distant memory. An array of prettily packed baked goodies were on display at the lobby. These are for sale including festive hampers (not shown) of locally woven pandan baskets filled with food. Part of the proceeds from the sale of these hampers goes to #KalipayNegrenseFoundation.
Just around the corner are stunning black-and-white photographs of scenes around Negros by Christina Bautista.
But first, dinner with the Donya's fabulously wealthy friends Doña Sunshine Dacudao who is well-known in showbiz circles as Chanchan Torres, and Doña Maria Carmen Dabao, a lady who truly lunches. Dinner at Arima started with Cobb Salad (organic greens, roast chicken, ham, egg, corn kernels, cheddar cheese, tomato, ranch dressing), a Doña Maricar Dabao-approved order. Doña Sunshine's favorite was the Fazzoletti di Funghi and she almost sang "Do, Re, Mi, Fazzolettiiii…" For the vegetarian in the Donya, Tofu Curry! And for the non-vegetarian in the Donya, Chinatown Fried Chicken. See? Everybody has two faces. Including that horrible woman Doña Caray.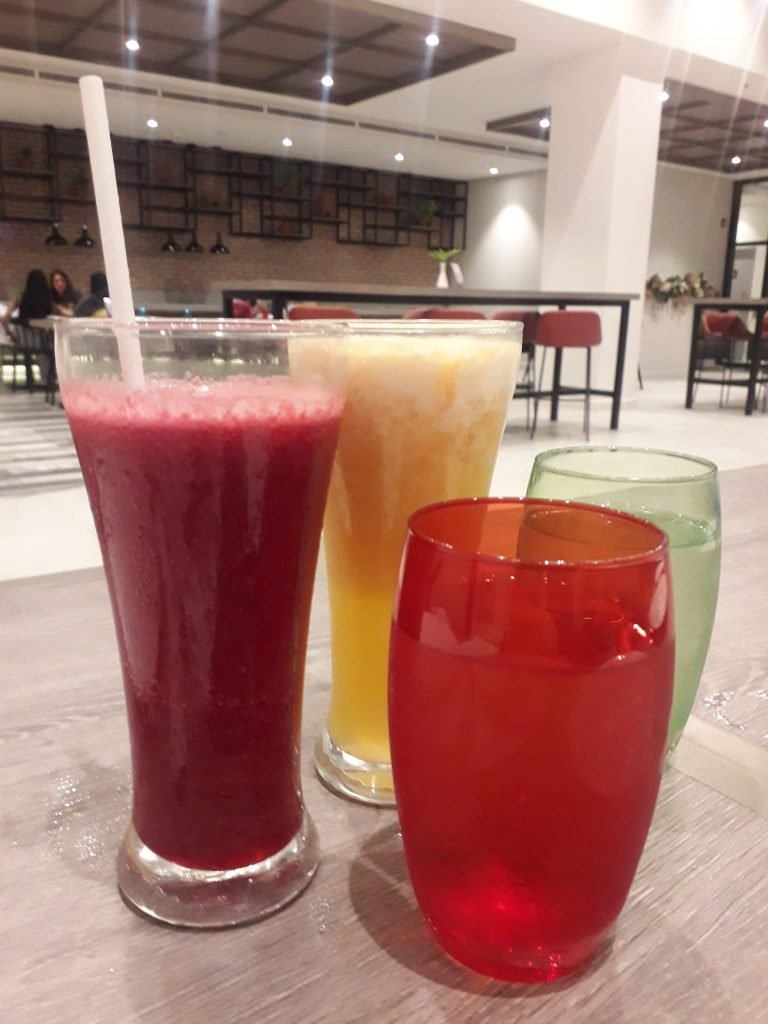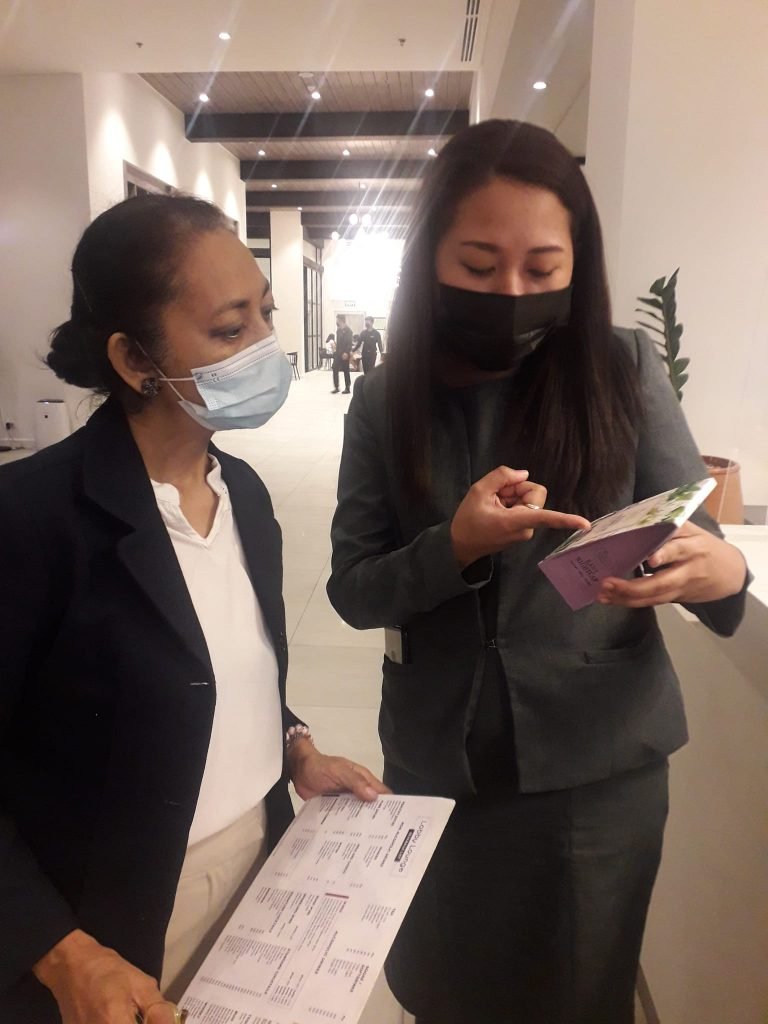 It was over dinner that the Donya temporarily forgot what Doña Caray did to her. With the Donya's and her fabulously wealthy friends' incessant chatter and laughter, dinner was stress-free. Plus, service at #Arima was prompt. The Donya has stricken off Doña Caray's name from her directory. Remember this: when the Donya loves a friend, it is with all her heart. When the Donya unfriends, it is forever.
The Donya Takes a Rest from the Madding Crowd.
Very good friend Doña Mercedes kept the Donya company at the Junior Suite of Park Inn by Radisson . Doña Mercedes was also looking for a break from her soul-satisfying, but exhausting advocacy of serving the Church. She loves the work she has, yet, her soul and body need to be refreshed. The Donya and Doña Mercedes take their sweet time getting away from it all, and catch up on each other's lives. Doña Mercedes has just lost her dear stepmother and the grief still envelops her.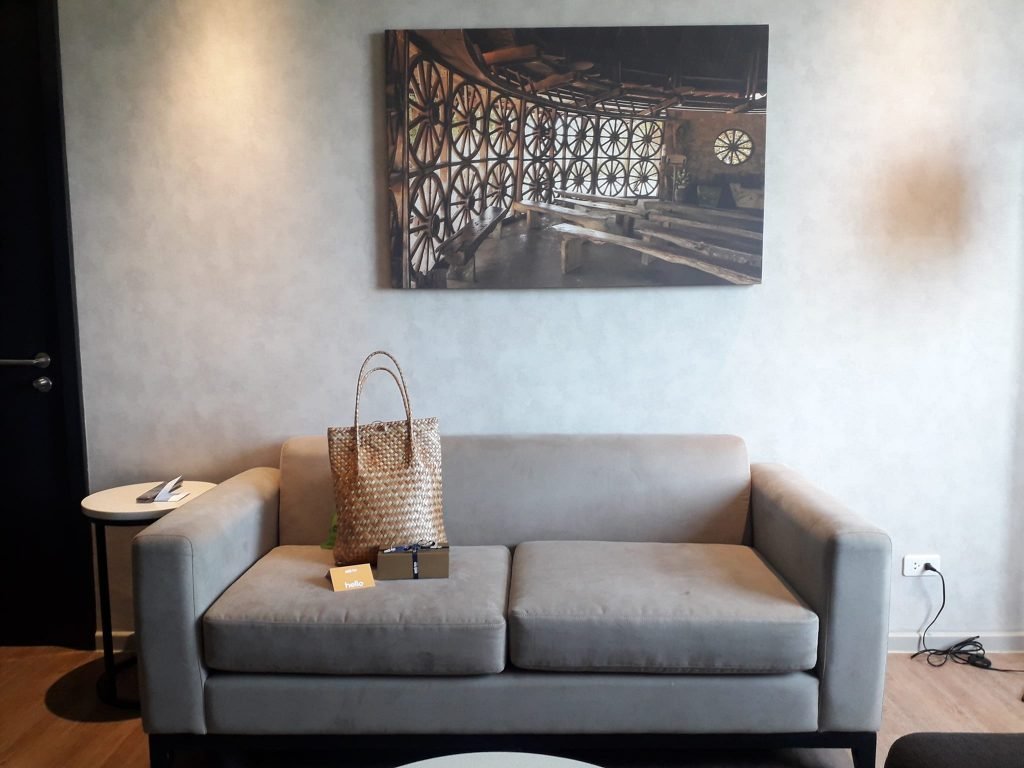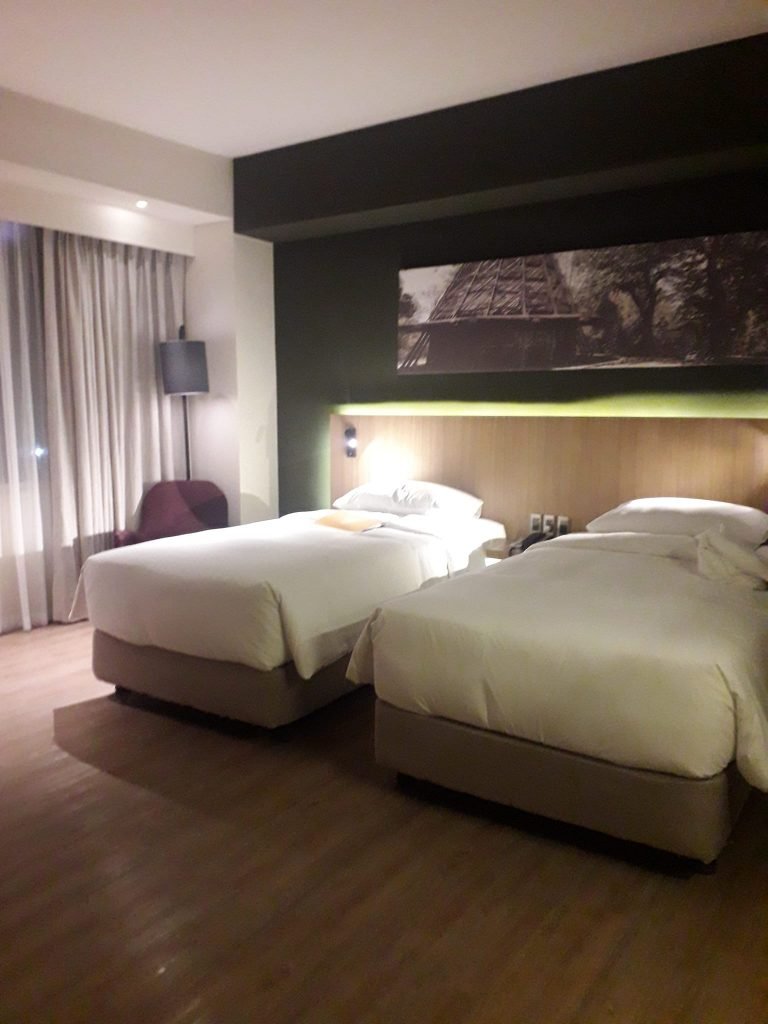 The Donya realizes that the sorrows of Doña Mercedes is deeper than her own and the Donya's hurt over Doña Caray is nothing compared with losing a well-loved mother figure this year, and losing a daughter, then, a husband, then, a sibling a few years ago. Friends make burdens lighter, so, that night, Doña Mercedes and the Donya ensconced in the spacious, cozy, and ultra comfortable Junior Suite shared more than just the suite. They shared insights, problems, stories, and experiences in the selfish privacy of the Junior Suite. Away from prying eyes. Away from busybodies. But not too far away. Convenience was a big factor for the Donya. Here's a toast to deluxe staycations! Here's a toast to friendships! Here's a toast to the good life! À votre santé!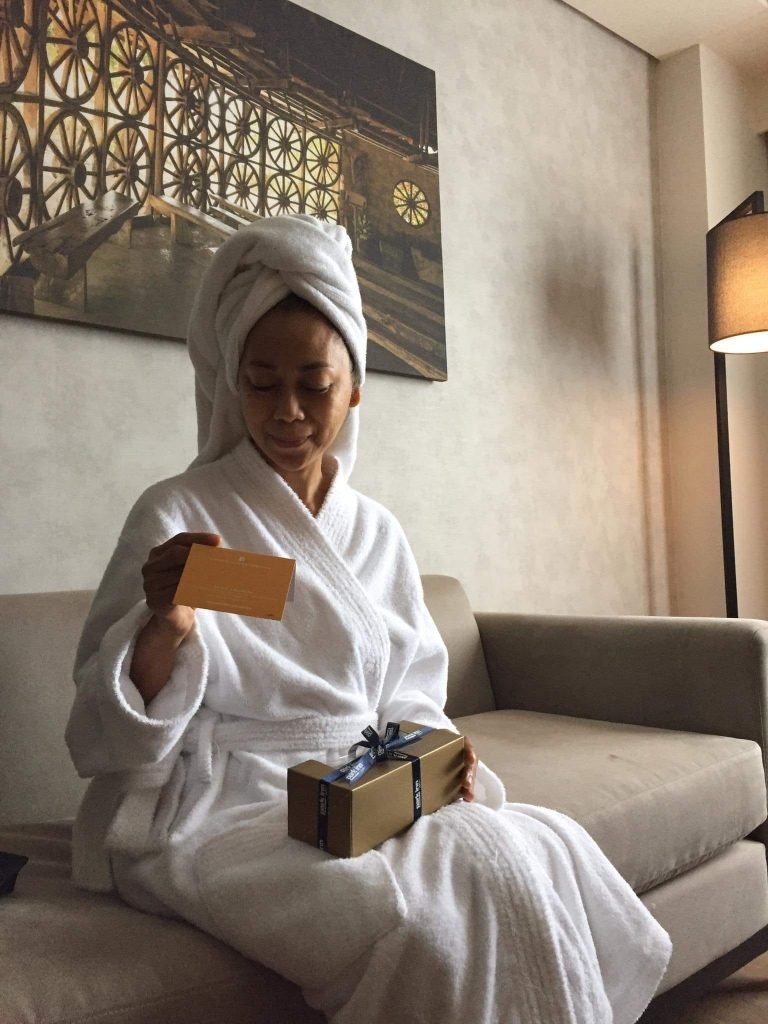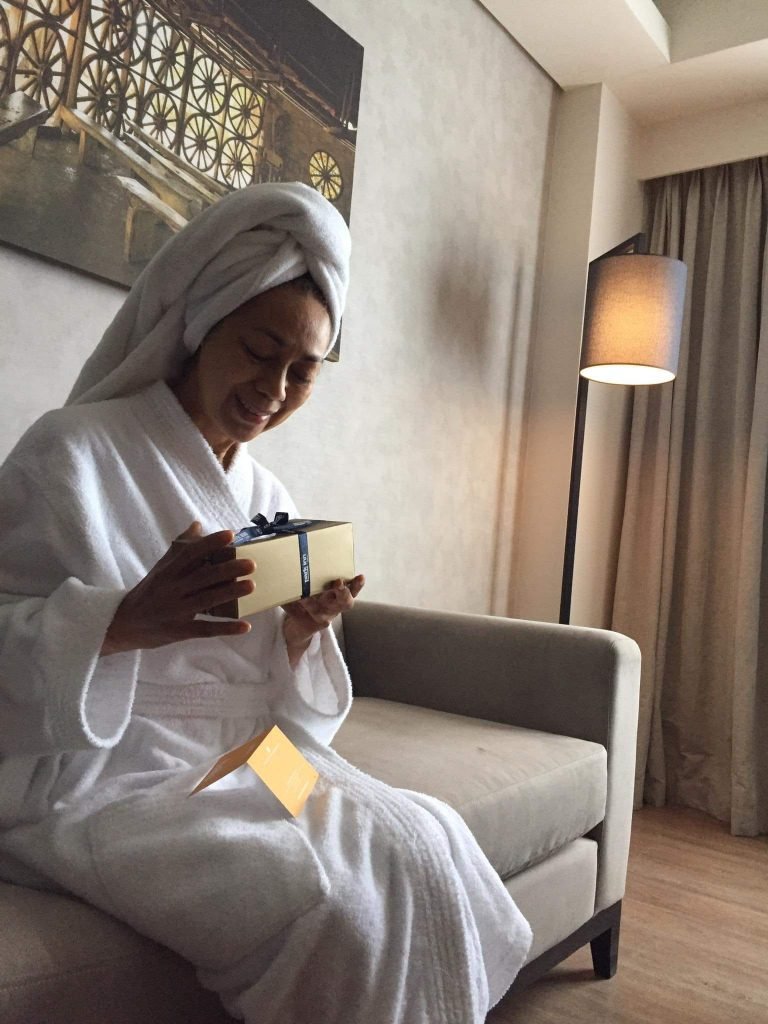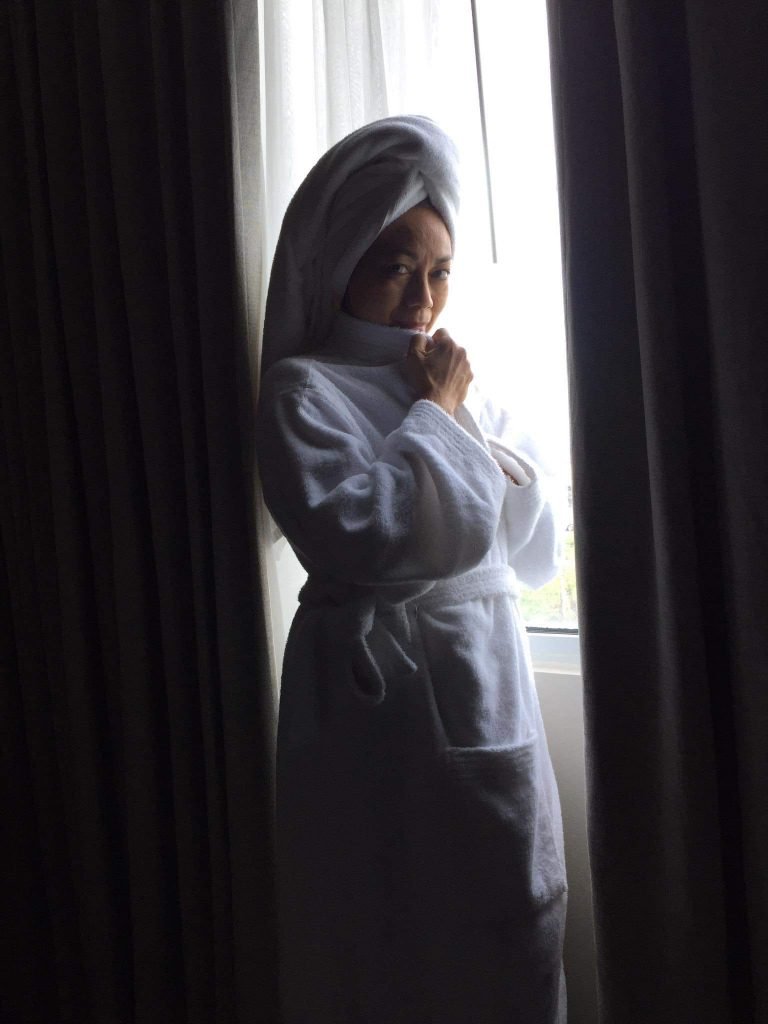 The Donyas Woke Up Late. (The Secret is in the Beds of Park Inn by Radisson)
What did one expect from two fabulously wealthy friends who had to catch up on each other's lives? The Donya and Doña Mercedes talked and talked deep into the night about old friends, and ex-friends including Doña Caray, and how double-faced she is. Including ex-friends who took advantage of the two fabulously wealthy donyas' fortunes. The downside of being rich is that people (friends, acquaintances, relatives, and employees) expect the donyas to throw money their way. Rare is the person who, with no worldly riches to brag about, make friends with the donyas with no ulterior motives. It was draining discussing about users and climbers. A wonderful thing it was that the donyas slept fitfully that night. Park Inn by Radisson has beds that are firm and comfortable, and rooms that are well-sanitized. There are the de rigeur mini-fridge, safe, and iron with ironing board. And bathrooms that are laid out thoughtfully, and equipped with good quality items including a hair dryer, and a wall-mounted magnifying mirror. The Donya especially loved the toothbrush. She thinks it's the best hotel toothbrush she's ever used. The Donya even thought about buying the factory that makes it, until Doña Mercedes brought her to her senses. "You silly multi-millionaire! Enough adding to your fortune. You can't take it with you."
The sun was up that morning auguring a day of good fortune for the donyas. It was a fantastic time to enjoy the second floor rooftop garden, and gaze across the Guimaras Strait from the Marapara Pool Deck. The Donya sighed. Bacolod is truly precious.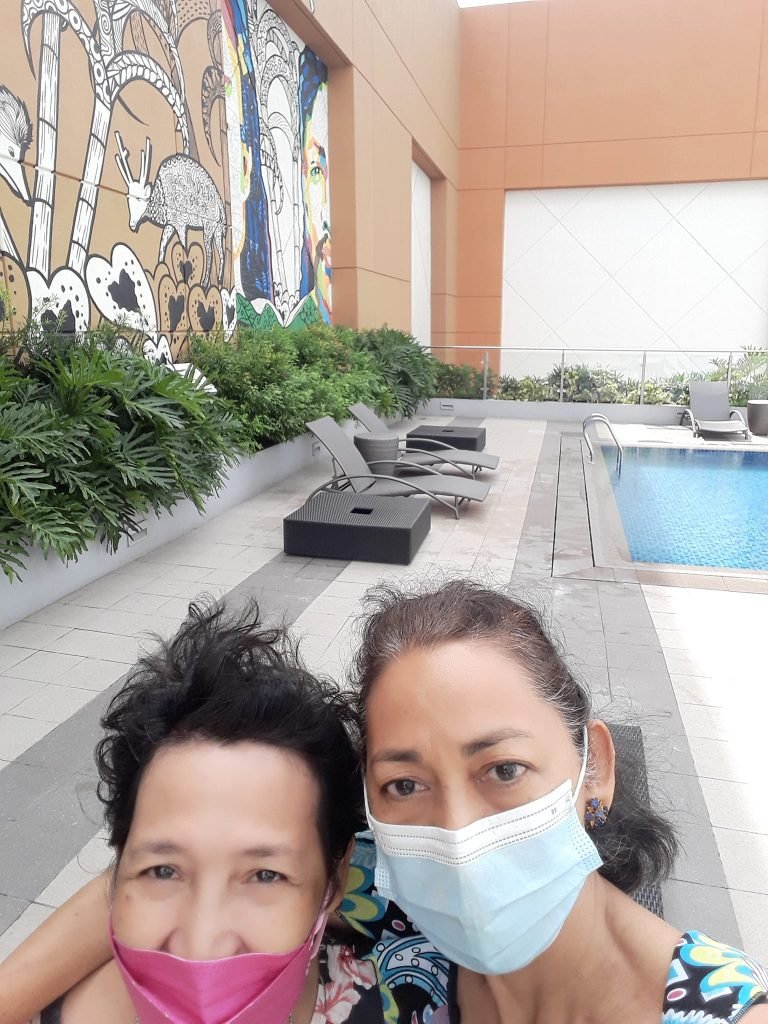 The Donya enjoys a simple lunch at Arima.To celebrate the season without going overboard with the food, the Donya shares a simple meal with Doña Maria Carmen at #Arima at Park Inn by Radisson . It would be in bad taste to have a lavish lunch when countless typhoon victims are homeless, starving, and distressed. Friendships are celebrated regardless of the times – good times and bad times. Anytime is a good time to be with friends.
The donyas had the Vegetarian Patty, a clear winner made from kadyos (pigeon pea), Mt. Kanlaon black rice, broccoli, heart of palm, mushroom, and romesco sauce on a bed of mixed greens with balsamic dressing. A rather filling plate of Quattro Formaggio Pizza (with gorgonzola, emmenthal, parmesan, and mozzarella, and caramelized onions) was ordered, together with a bowl of Arima salad (salted egg dressing over a mélange of pechay, red cabbage, organic greens, native tomatoes, singkamas, local corn, cashew nuts, seasonal mangoes, black mountain rice, kadyos, strips of chicken inasal.) C'est ça!
The regular dining area of Arima was filled that day, so, the donyas opted to do lunch inside one of the glassed off function rooms so that they can discuss confidential matters such as updates on the year's profits from their respective investments, and where to possibly invest their excess millions.
The Donya out of nowhere blurted out how she loved the Junior Suite, and how the hotel is doing its share in going green by providing toiletries in refillable pump bottles instead of the totally abhorrent throw-away sachets. How thoughtful! The Donya lathered up with the body wash and shampoo, and finished off with the conditioner. She was pleased to find out the these were of good quality and were not drying to skin and hair. The cleansing agents were gentle on the Donya, yet tough enough to wash out the toxic traces left behind by Donya Caray.
ABOUT PARK INN BY RADISSON
Park Inn by Radisson is an upper midscale hotel brand that delivers modern experiences, good food, and upbeat environments. Park Inn by Radisson positively lifts their guests' moods for a happy stay with its contemporary design, and friendly personalized service with feel-good extras! Park Inn by Radisson hotels can be found in capital cities, around economic hubs, and near airports and railway stations. Enhance your experience by participating in Radisson Rewards, a global loyalty program offering exceptional benefits and rewards.
Park Inn by Radisson is a part of the Radisson Hotel Group which also includes Radisson Collection, Radisson Blu, Radisson, Radisson RED, Radisson Individuals, Park Plaza, Country Inn & Sites by Radisson, and Prizeotel brought together under one commercial brand Radisson Hotels.
For more information, visit: www.radissonhotels.com/parkinn
LinkedIn: www.linkedin.com/company/parkinnbyradisson
Instagram: www.Instagram.com/parkinnbyradisson
Twitter: https://twitter.com/parkinn
Facebook: www.facebook.com/parkinn