I am extremely proud of how far Misyel's Catering Services had gone int he local food business. If there is a heart-warming success story of someone I know personally, it would be the story of how Michelle Uy Gerona hurdled the boulders of discouragement and tragedy life hurled at her and her family.
She was young, a fresh graduate of Marketing Management of the De La Salle University. What did she know about food catering? But adversity has a way of igniting and leading one into unknown paths. Michelle allowed Fate to lead her in the midst of an emotionally harrowing family crisis. Her brother had died and her father, gravely ill. Faced with "matinding pangangailangan", Michelle and her mother Tita Rosita rolled up their sleeves and set to work, and Team Misyel's was born.
That was in 1994 and the menu offerings were pork barbecue, mango cake, ube cake, and lengua with mushroom sauce for take out orders. In the early years, Misyel's had to make do with whatever resources were ready to be utilized. A few chairs, her parents' wedding gifts consisting of an assortment of plates, glasses, and utensils. Then there were one driver, one waiter, one office staff, one cook and one baker. Michelle became the manager and Tita Rosita was assigned to do the marketing. Team Misyel's had the brave and important task to add to the decreasing family coffers.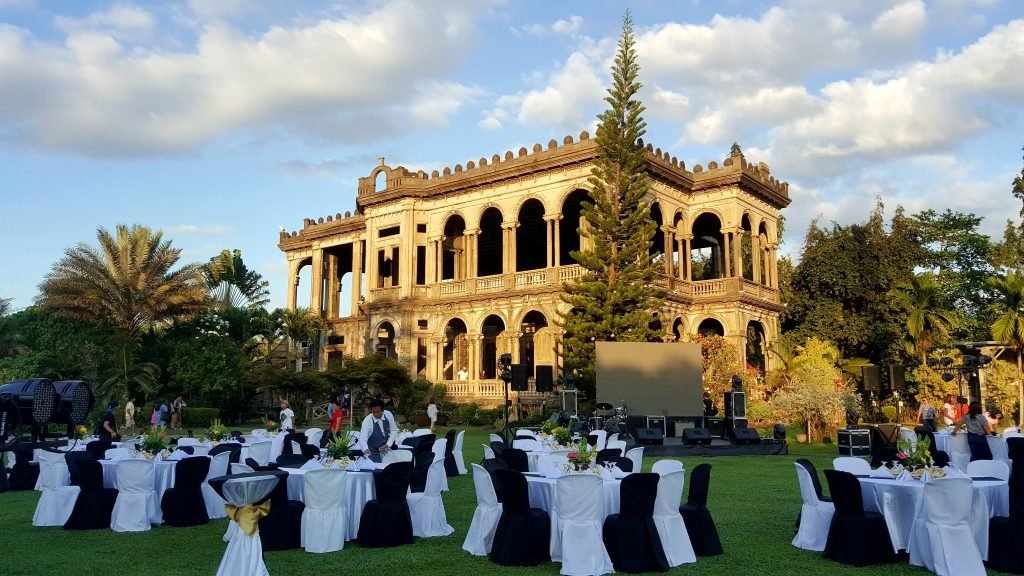 Team Misyel's secret ingredients of faith and hard work were put to the test with the passing away of her father in 1997. The pain of losing the family breadwinner was intensified with the mounting cost of his hospitalization. As if this was not enough of a tribulation for the family, there was also the reality of sending Michelle's two brother to school. What was the family to do? What else, but to roll up their sleeves even higher and plunge headlong into the hard business of living. There was nothing left to do but persevere and trust in the God Who Provides.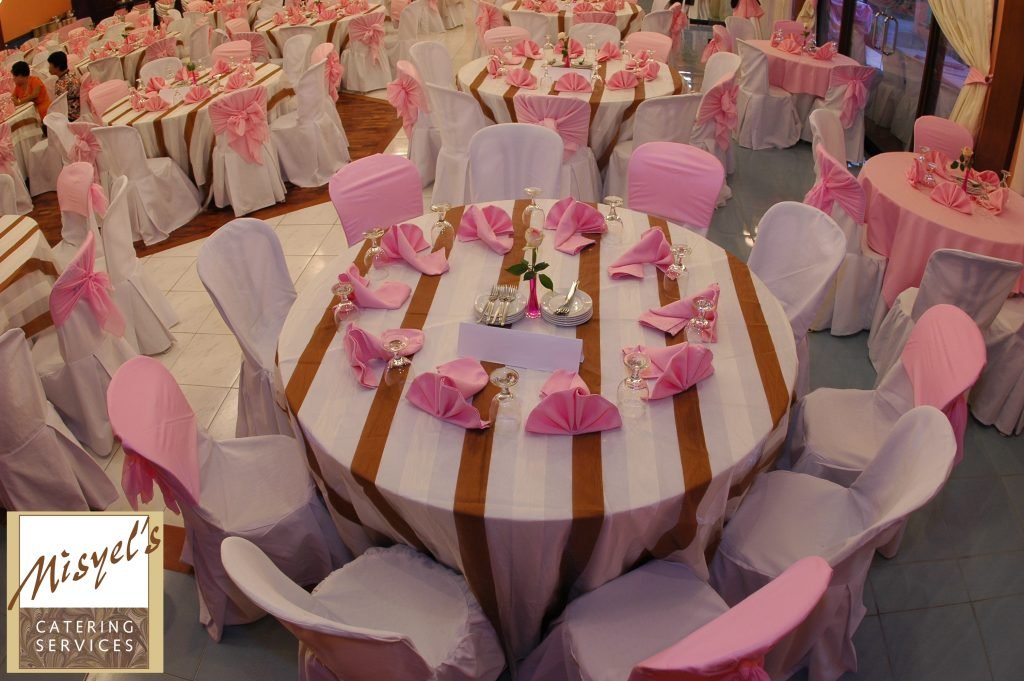 Team Misyel's started their small central kitchen. This enabled them to cater to guests from 50 to 100 when, once upon a time, thirty guests was the maximum number that they could manage. As for transportation, Michelle's dad's old pick up truck became a reliable partner in their catering service. Michelle's two brother added to the original 7-man team. Since then, Misyel's has gone on to serve at weddings, baptisms, funerals, and blessing, and continues to prepare packed food for take-out orders.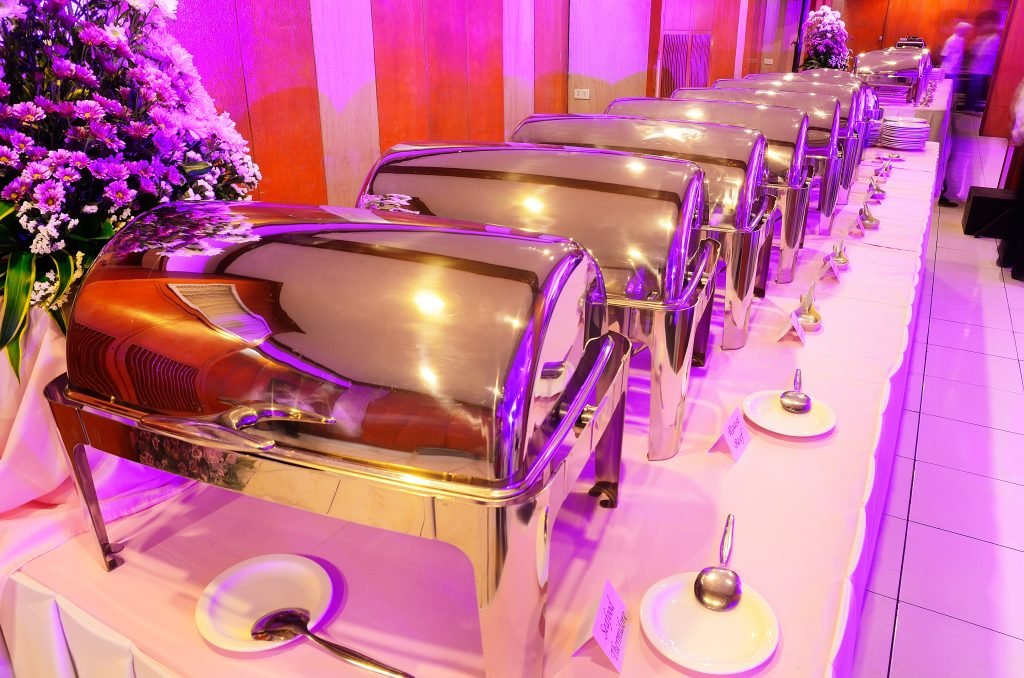 At this point, Yours Truly would like to catch her breath. It is with wonder and gratitude that I sit back and take in the generosity of our God who provides good things to His children. Misyel's faith, hard work, and perseverance paid off through the vicissitudes in its 25 years of existence.
Today, Misyel's Catering Services caters to a maximum of 1,000 guests in one event buffet-style, and can juggle simultaneous events in different venues in a day. And what is its biggest number of guests served? 15,000 packed lunches and 10,000 snack packs!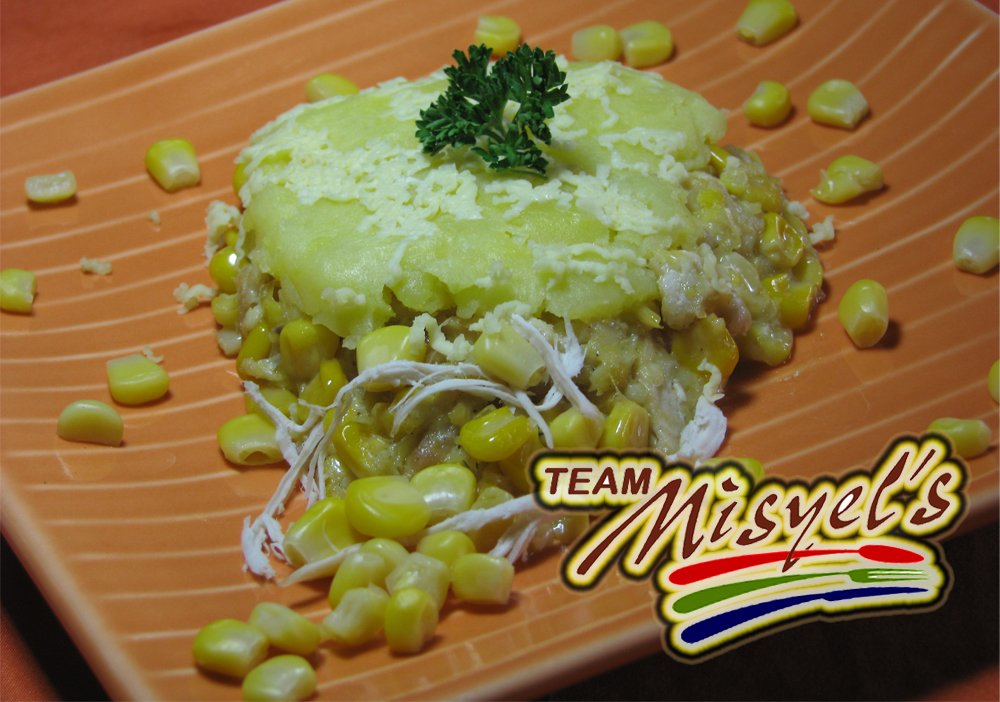 Misyel's has the honor of catering meals to Presidents of the Philippines, to celebrities, famous personalities from different artistic fields, and huge conventions. From northern Negros to southern Negros, Misyel's had traveled far and wide in the province with its staff of efficient, equally hard-working, and experienced men and women carrying the intangible mark of Misyel's: Pangita-ngitaon mo guid.
Misyel's secret ingredient is her efficient staff. Twenty-five years together in photos.
Misyel's Catering Services is at 26th Street, Calamba, Mandalagan, Bacolod City
misyelscatering@gmail.com
034-4348958/0344334332
Facebook: Misyels Catering Services