If there's a will, there's a way.  I was able to create my own half-day itinerary on a recent trip to Cebu.  It was a solo tour, actually.  Supposedly.  My good friend Ann, now based in Cebu, sent me off with her driver and car, and, as I was to find out during the course of the trip, the driver Jovani who is from Negros, didn't have much experience visiting tourist attractions there except for the Temple of Leah, that marble-heavy edifice built for some man's beloved wife.   Jovani set off on an adventure of his own and took me with him.  Or, was it the other way around?
First, he took me to Busay to see the Temple of Leah.  The entrance fee of P50 gives you a lovely view of the city below and the sweep of marble everywhere in the vast expanse of courtyard, to the thick columns, and marble-inlaid floor.  It is a structure meant to impress.  It was impressive for half an hour or so especially if one pretended to be at the Acropolis.  There are various angles that are Instagrammable, so, selfie skills are a must for a solo traveller.  Construction is still on-going to make the Temple more worthy of more than one visit and major additions to the building convinced me that this is now a major attraction in Cebu.   Nevertheless, there is a downside.  There are no tour guides to take you around and no brochures nor an information board to provide data for a hapless visitor.  "Hindi ko alam" was a common reply when I asked for details from the ticket seller, and the cleaning lady and the store clerk.  Nada.  Going up to the temple was not a total disappointment at all considering the smooth Cebu Transcentral Highway and the view of the lush mountainside along the way.
The Temple of Leah
A vaulted ceiling on another part of the "Temple"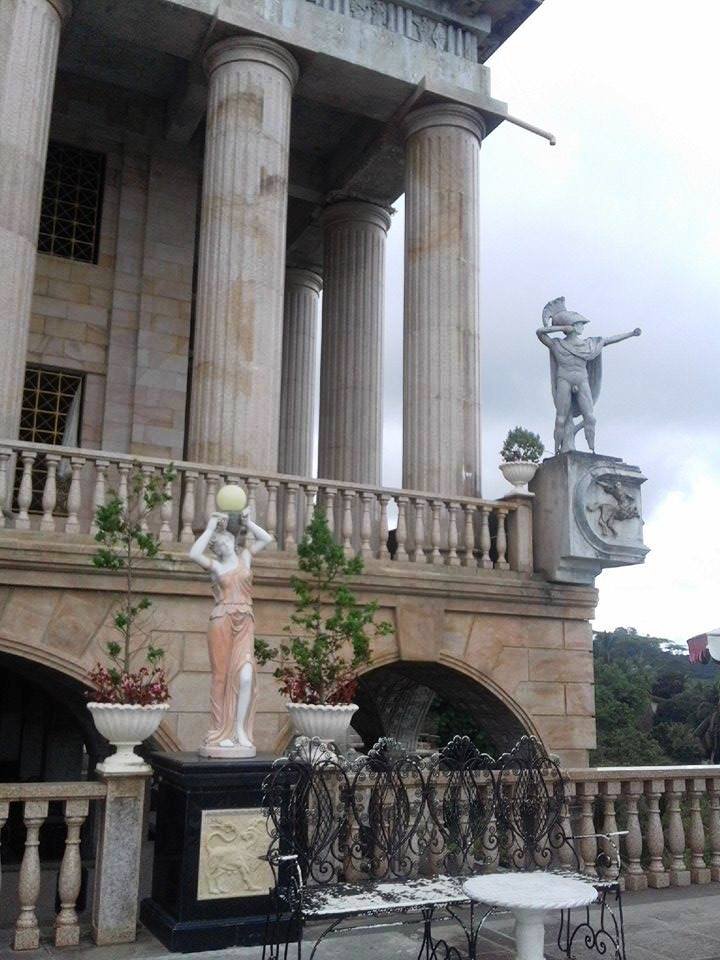 Details of a corner of the "Temple"
Next was another temple that has been a "must-see" in Cebu.  In fact, it was THE temple for many decades before Leah's was conceptualized.  This is no other than the 60-year-old Taoist Temple in Lahug.  Beautifully draped on the hills, it is as I remembered it as a youngster – vibrantly-hued, quiet, and exotic.  There is no entrance fee and is open to everyone regardless of religion.  If the Temple of Leah inspires one to take a selfie, the Taoist Temple inspires one to tiptoe amidst the serenity of the surroundings of Beverly Hills Subdivision.  This house of worship should not be missed for first-time travellers to Cebu.  It was Jovani's first visit there, so,  we got to it only after some inquiries along the way.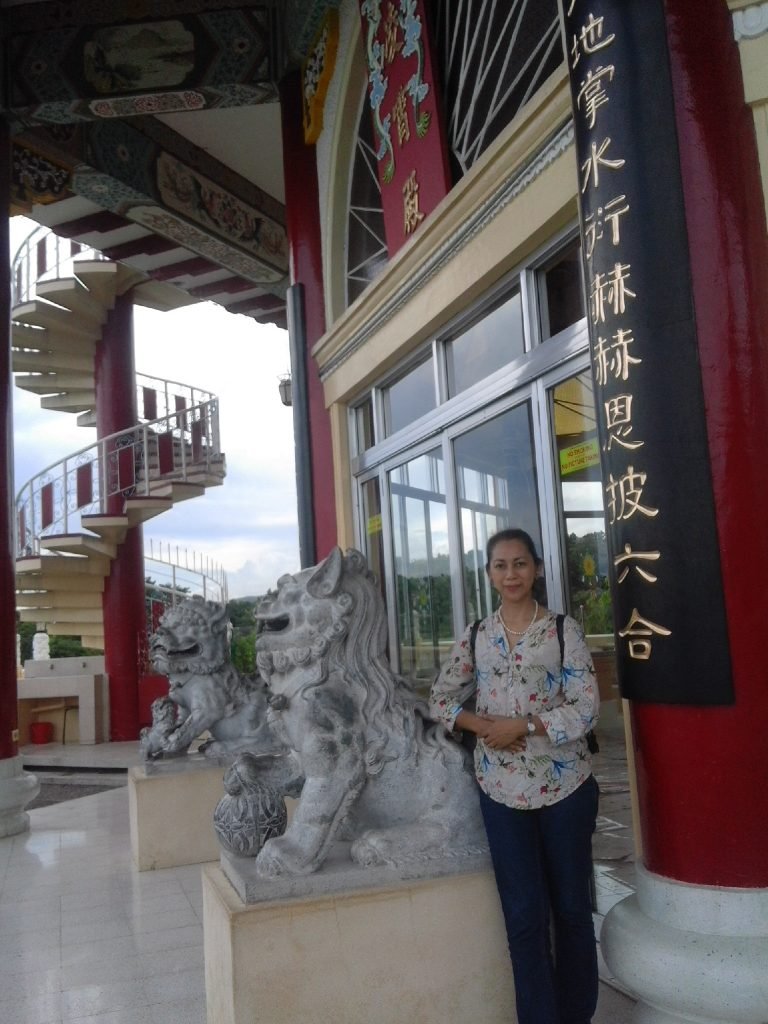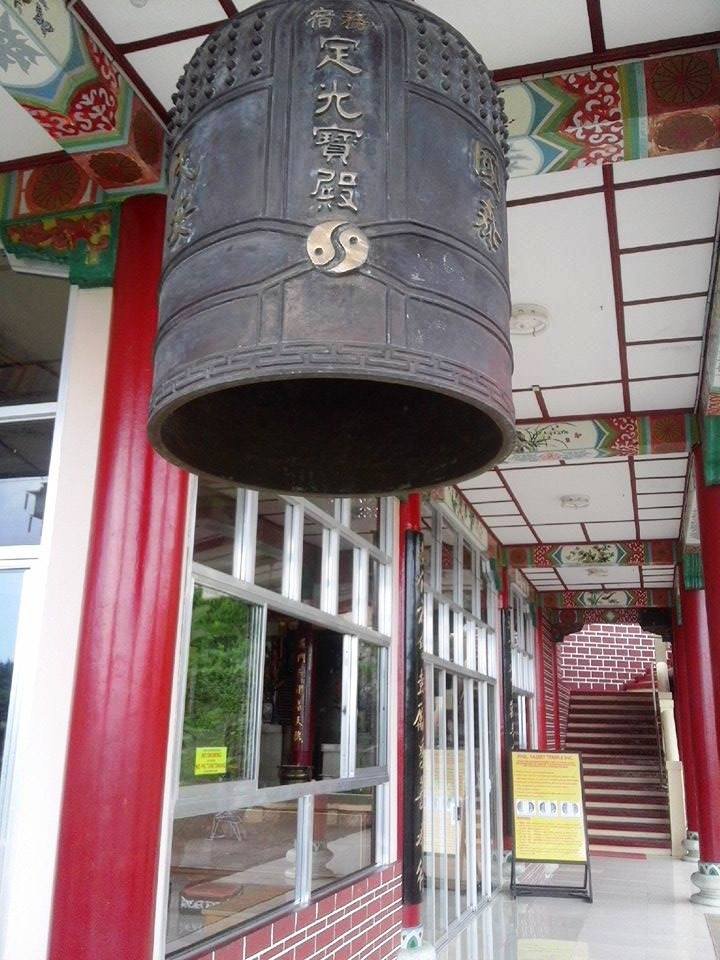 The most difficult part of the afternoon trip was getting to Casa Gorordo Museum.  We were given false leads and I was getting exasperated to learn that the man on the street had no idea where this important museum is.  I wondered that if I had taken a taxi, would the driver have known how to get there at all?  Anyway, let it be known that Casa Gorordo is not on Gorordo Avenue.  It is along a short street, the Eduardo Aboitiz, just across Ramon Aboitiz Foundation, Inc. or RAFI.  Like a younger brother keeping an eye on a manong, the modern, gleaming RAFI building stands guard and creates a comforting contrast to the 1850's Casa Gorordo.  Congratulations are in order for the RAFI.  The museum is "a centrepiece project" which "aims to promote awareness and love for Cebuano Filipino history, culture and arts to local and international patrons."]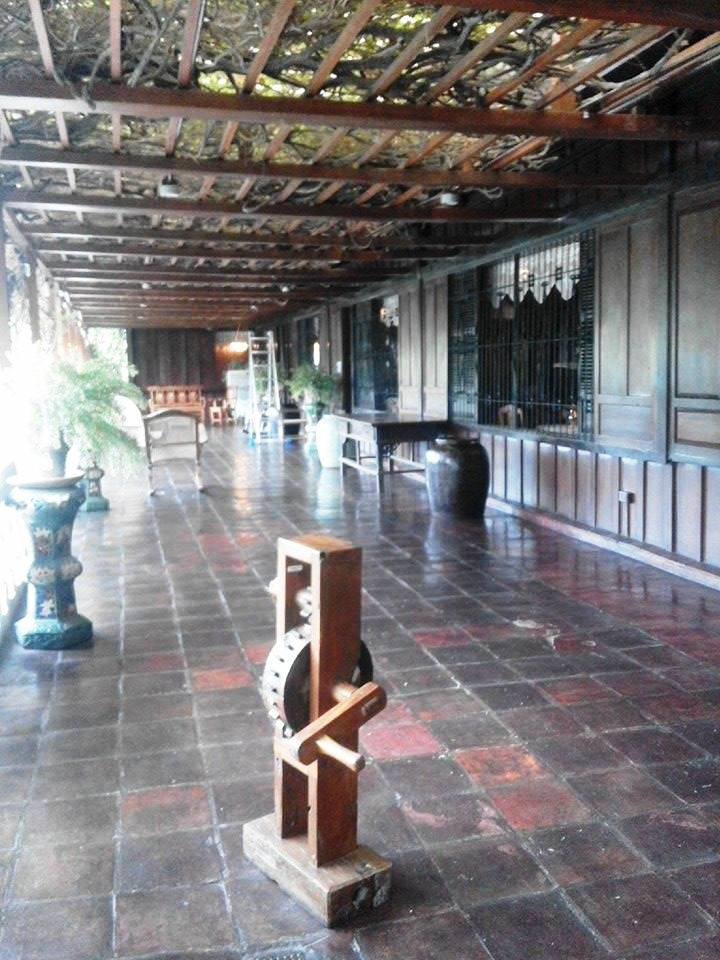 The P120 entrance fee is a very affordable price to pay to have a look at such an excellently restored "balay na tisa" in the Parian district of Cebu.  It is truly a showcase of good curatorial planning and thoughtful consideration of structure, history, and the mores of those times.  Don't fail to take a look around the souvenir shop for very pretty items, or sit down for a while and enjoy food and drinks at the café like I did.  The calamansi cheesecake was a steal at P100.  It was dense and delicately-flavored and pleasantly plated with a scoop of vanilla ice cream and dots of chocolate syrup.
Even older than Casa Gorordo, and just a block away as one drives around the imposing Lapu-lapu monument is one of the oldest houses in the country.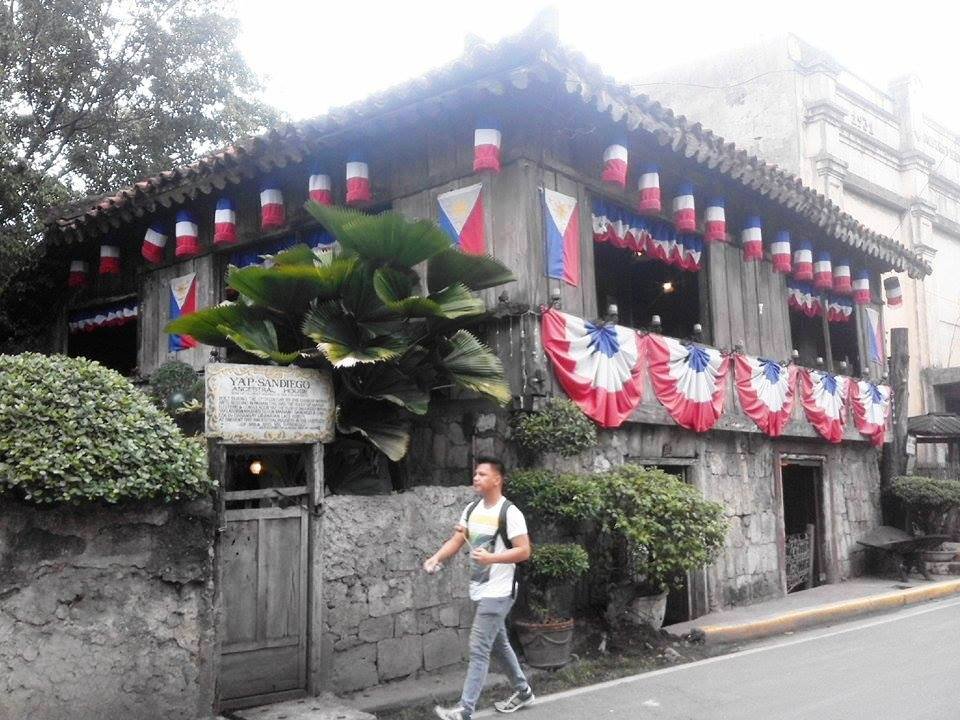 Try not to miss visiting this centuries-old dame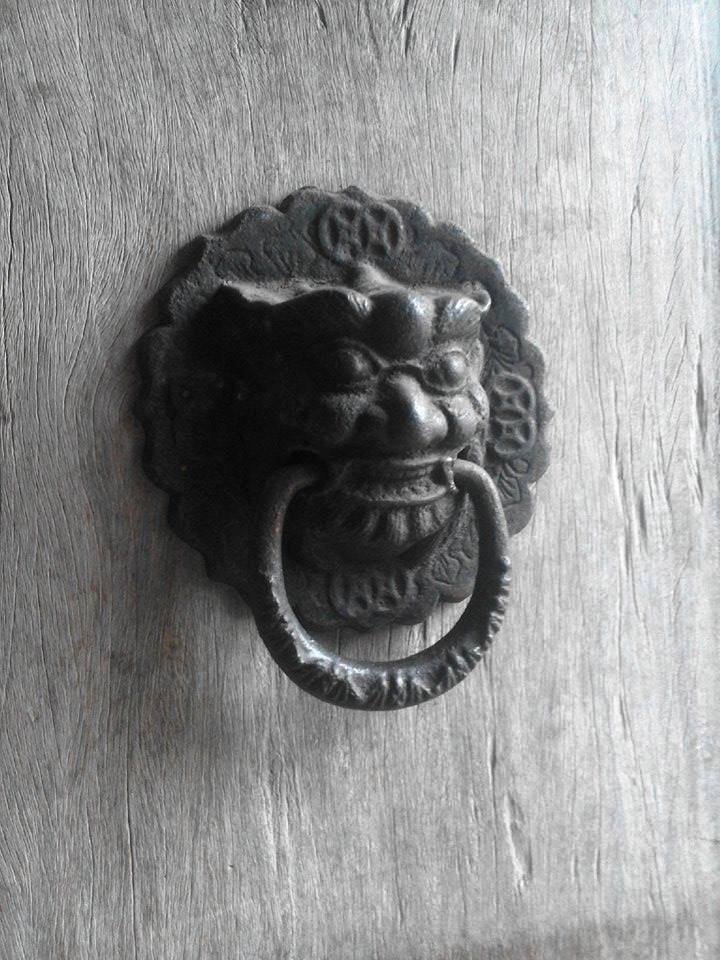 The Yap-Sandiego is a 17th century (!) two-storey wooden structure that makes time stand still for a guest.  It is like entering a humongous curio cabinet a great-great-great-great-great-great grandmother might own.  Considering the crude tools in the early years of Spanish colonization, the house reflects the still-to-be-refined style of the 1600's when Cebu City was emerging from its pioneer stage and entering an era that had more elan and was beginning to be more established.  There is none of the indigenous details that we attach to colonial architecture such as the ventanillas, or the grand staircase, or the callados.  The silong and the banggerahan, the bangko or long bench, the low ceiling and limited space are signs that in those times, Philippine architecture was finding its own path and unsurely yet, and the artisans were building what was suitable, available, and sufficient then.
Wishing well as old as time
It was impressive how the owners took care of the house and made sure that it was kept within the family for many generations.  There doesn't seem to be any renovations.  The roof tiles are said to be the original still.  The 14-foot-deep well that was dug, and constructed at the same time as the house continues to provide water.  At first glance, the Yap-Sandiego seems just another dull, nondescript structure but when one discovers how old it is, one will appreciate the craftsmanship of carpenters from centuries past.  So, go ahead, ask the lady how old she is.  Entrance fee is P50.  Kindly show up, pay up, and tip the guide afterwards.
Cebu Pacific flies daily to Cebu City.  Cebu City is just 45 minutes away from Bacolod-Silay Airport.