Huwag na tayong mag –plastikan. We all are polluters of our planet and the Philippines is unproudly on the list of top contributors of plastic trash. Our fields, our canals, our seas, our farms, our mountains and our coasts are littered with garbage. Mag-pakatotoo tayo – we need to face this life-endangering problem.
It was while working at a job involving the campaign for RA 9003 ("Ecological Solid Waste Management Act of 2000.") that Checcs Osmena-Orbida saw for herself the horrible problem of garbage in the country. When her and her husband Jet Orbida's son graduated from college, Jet decided to retire to the farm/fish pond in Brgy. Enclaro, Binalbagan, Negros Occidental as a "lifestyle upgrade" from the couple's life in Makati. The concept from the start was for them to live a zero-carbon footprint lifestyle. When Coca Cola Foundation offered the Blastik Project (The Balik Plastic Bottle Project), Peace Pond and Aid Foundation, Inc. (AIDFI) applied for this project. In this "One-of-a-Kind Full Circle Plastic Bottle Collection and Recycling Program" plastic bottles including their caps are recycled one hundred percent. To get the residents in the area to cooperate in plastic material collecting, they can exchange their collection for cash or cellphone load credits. In the works is the Blastik Tiangge where people can "purchase" goods with plastic bottles.
Shredded plastic bottles become aggregates for future products such as chairs, floor tiles, pavers, flower pots, and wall art.
From this…

…to this.
The family farm, Peace Pond, is a five-hectare zero-carbon footprint farm with 24 farmers whom Checcs do not call "laborers" for these farmers have no salary but earn from the equal sharing scheme of Peace Pond. Every Saturday, the tradition of "Bayanihan" is practiced where that day is devoted to preparing the farm for the 6 days of the week. Mainly planted to coconuts, Peace Pond produces virgin coconut oil and coco sugar. About 200 coconut trees are producing now with 400 more waiting to be planted. Peace Pond certainly used its coconuts for Jet was award the Gawad Saka 2018 Outstanding Coconut Farmer.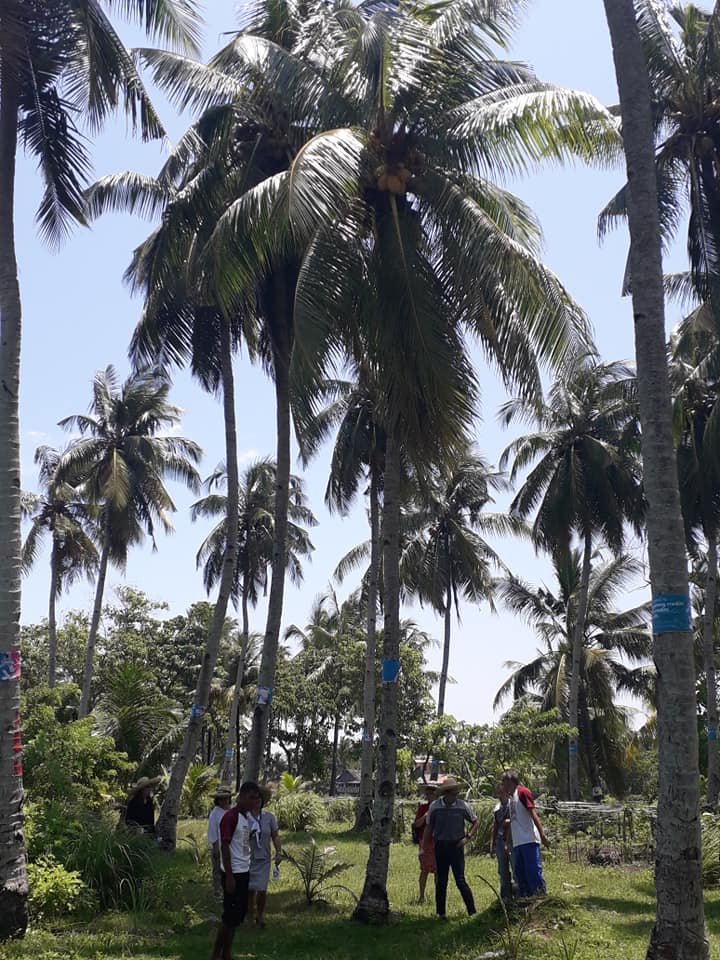 The fishpond is host to crabs which are sold, too. Jet points out the mangrove area that was, in 2003 when they just started out, barren. The coastal area of that part of Binalbagan was prone to storm surges with waves several feet high. As much as mangroves act as natural barriers to these storm surges, informal settlers along the coast see these trees as future charcoal or Christmas trees. When they realized that they were usually the first victims of a storm surge, they began to see mangroves in a different light. The lush mangrove forest that I see at Peace Pond and beyond is courtesy of the partnership of Peace Pond with the Bureau of Fisheries and Aquatic Resources (BFAR) and the Municipality of Binalbagan.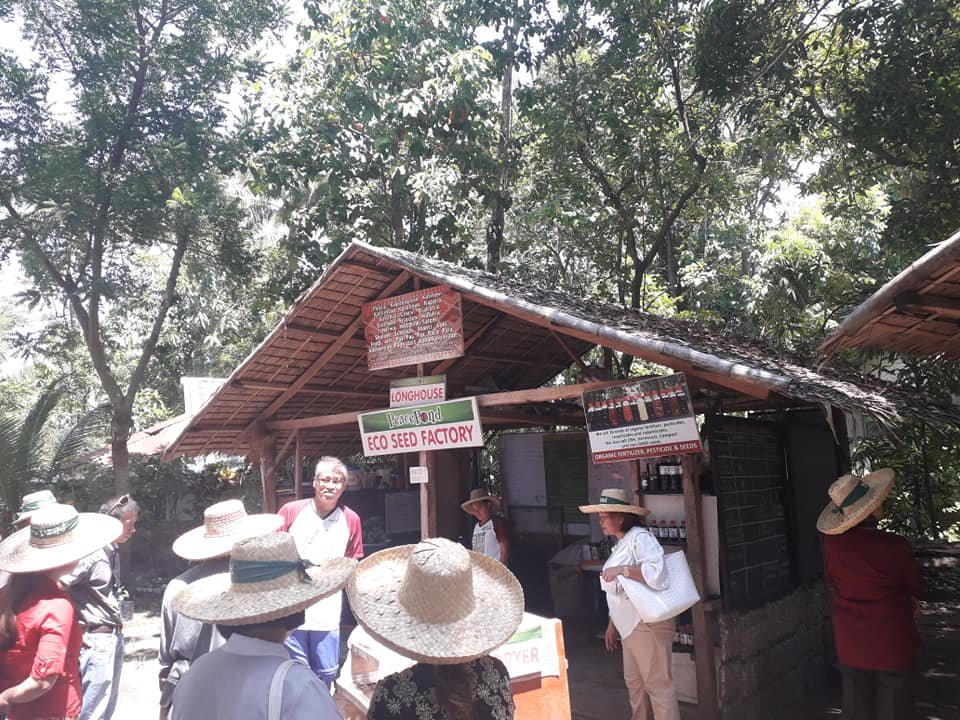 Schools, Local Government Units, and other organizations may arrange for a farm tour around Peace Pond. Last week, even guests from Janiuay, Iloilo, have been booked to learn from Peace Pond as a farm and Peace Pond as the initiator of the Blastik Project. "This is the year for plastic recycling," Checcs confidently states. May this be of the century, as well.