The Vintage Glasses Museum at Sum-ag seems far but entering its gates makes the trip worthwhile. When the wrought-iron doors to the museum open, it's like entering Aladdin's cave or a candy store. A dazzling display of gem-colored glasses brings us to an unforgettable era in the United States of America.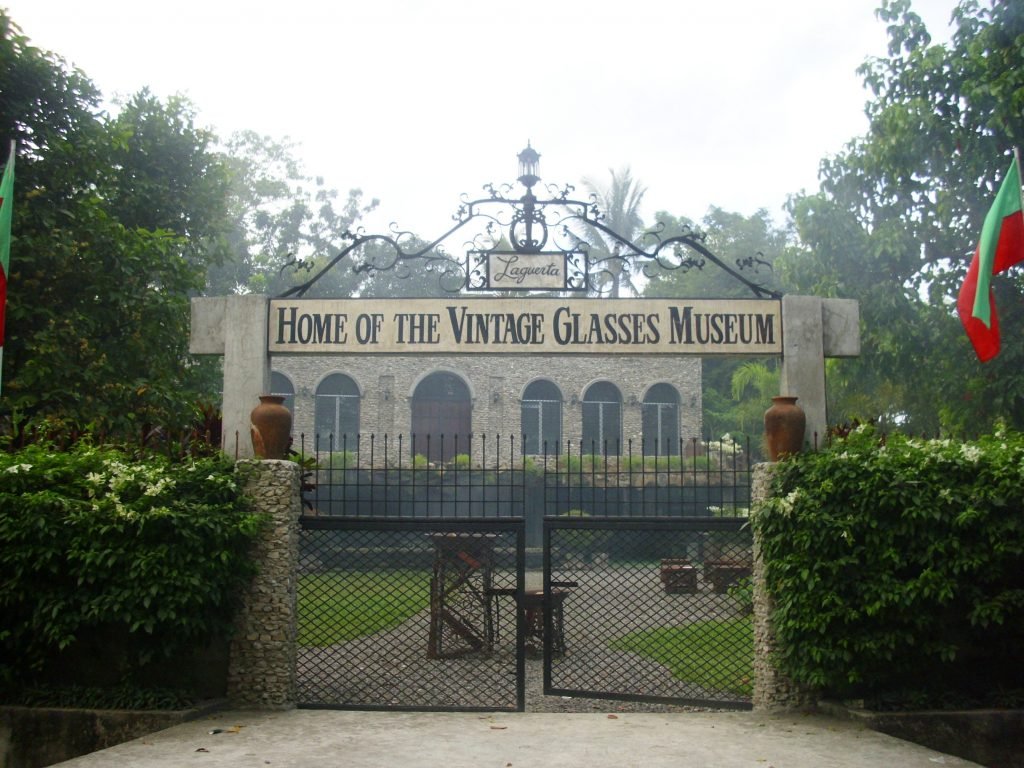 The Great Depression (1904-1940) had glass companies produce dinnerware so inexpensive that they were sold cheaply or inserted into cereal boxes and flour sacks, or given away as promotional items at movie theaters, gasoline stations and grocery stores. At the Vintage Glasses Museum, a dizzying array of this once "cheap" glassware will teach you what degree of quality "cheap" was then considered. The three thousand pieces of molded and pressed pieces come in, hold your breath, Ruby and Fire, Cobalt Blue, Aquamarine, Green, Pink, Yellow, Amber, Green Opalescent, Pressed Glass and Crystal, vintage glasses with Sterling Silver Overlay, and milk glasses which are milky white hence the name and come in Pearlized Mustard (white tinted with yellow), Jadite Glasses (white tinged with green), Delphite (white milk glasses colored blue by the Delft porcelain company of the Netherlands), and Seashells (white with pink). These are now items that fetch a good price in the market…if you can find them.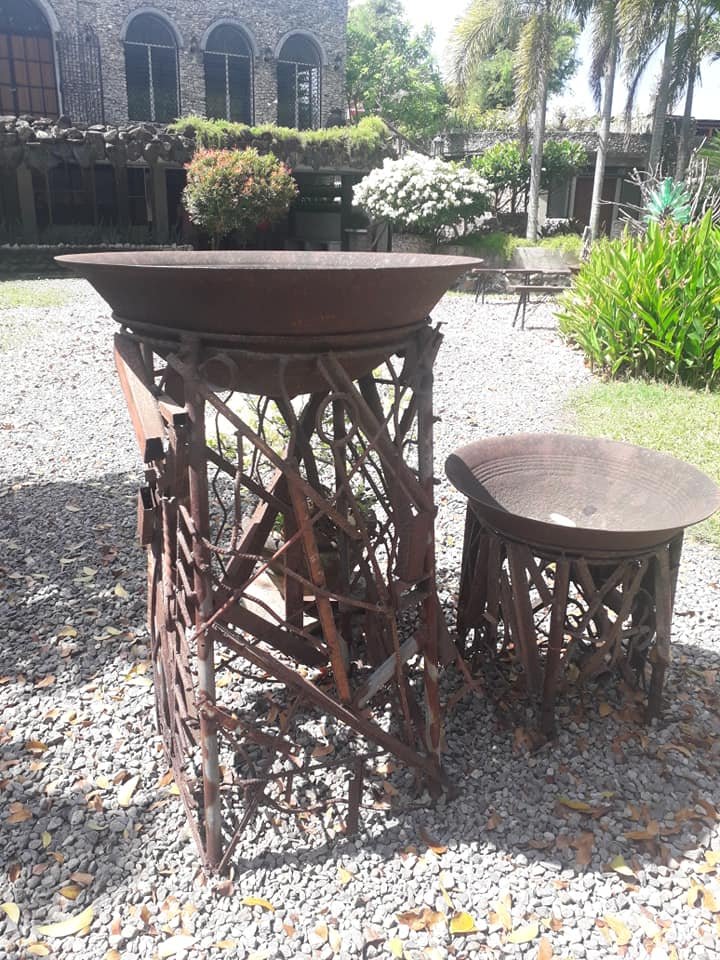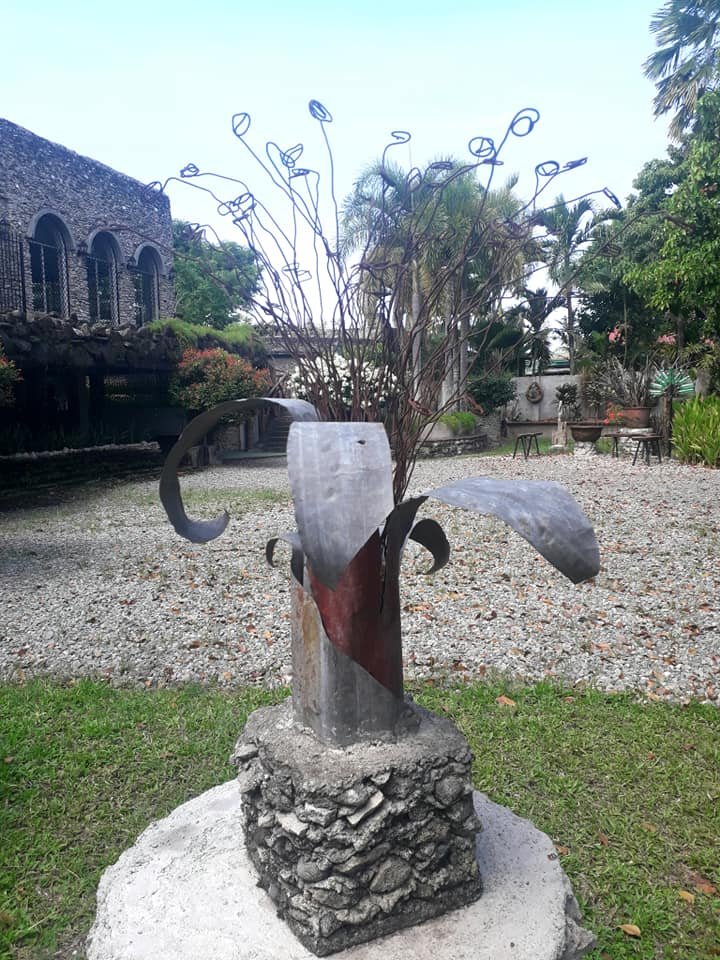 The museum's owner Tomiko started collecting depression glasses when he was working as a floral designer in Beverly Hills. He would scour markets for beautiful finds but it is in estate sales that most pieces are obtained. His collection is probably the most vibrant and the biggest outside the United States. There's even a Vaseline Collection where the ingredients to make glass contains 1% uranium -enough to tint the glass green. This process was eventually stopped because uranium is used to make atomic bombs. (Vaseline fakes have been produced in Turkey, Mexico, and China which, if washed, result in the colors fading. Caveat emptor.) Everything is housed in a two-storey building constructed beside his residence. The museum is the only one in the Philippines that does not collect entrance fees. Visitors can give a cash donation for the maintenance of the premises. "What if a guest has only P10? People without money can even visit," Tomiko said. "My advocacy is to educate people and to give appreciation to the geniuses of a bygone era."
It is at the vintage glass museum that we will know the difference between pressed and molded glasses. (The former will not have a hairline, but the latter will have a vertical one starting from the base.) It is here where I learned what a fairy glass is. It's a glass piece with raised designs. The object was used by mothers to put children to sleep by making up stories from the designs. Did you know that the Tiffany's we know now as a jewelry store used to be the Tiffany that started as a stained-glass factory? Of the twenty-six glass companies that popularized depression glass, only three are still in existence.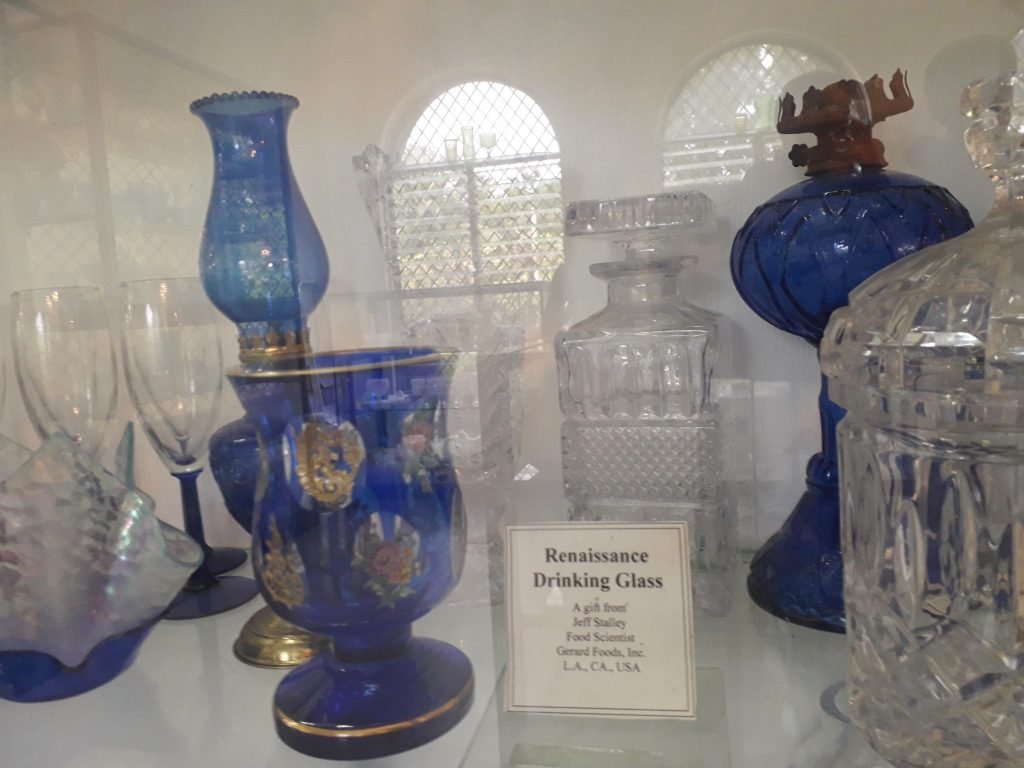 Since the museum was established in December 12 last year, it has become the #2 top attraction in Bacolod according to Trip Advisor. Perhaps the 12-12-12 combination was auspicious for Tomiko. Or perhaps his heart is big enough for everyone. He closed his ground floor coffee shop so that people would patronize the coffee houses of his neighbors whom he felt needed the business more than he did. Wedding receptions, garden weddings, anniversary celebrations, birthday bashes, and debuts can be held on the museum grounds. Organizers only give a donation to continue with the policy of the museum. Yet although his heart has a big space for everyone, his planner isn't, so, please book ahead before visiting through 0917-3098895.