A recent familiarization tour sponsored by the City of Bago confirmed the thrust of the government to go the way of farm tourism. With the issues of food security and the sustainability of farming as important topics to tackle, the farms visited gave an empirical view on how one can farm and make a decent living, too. Eight destinations in one day proved to be an enjoyable way of learning in outdoor classrooms.
There are lessons to be learned in every farm. There a lesson in leveling up at the De la Serna Mushroom Farm in Calumangan. What started as a 300-bag mushroom-growing hobby for Ian de la Serna is now a 1,500-bag venture that has enabled the farm to produce 1,000 kilograms a month of oyster white and oyster grey. De la Serna Mushroom Farm started to run as a business in January this year and Ian's cousin John quit his job in Manila to help out with marketing the produce. For these two gentlemen, their world is oyster mushrooms.
Ian de la Serna with his wall of fruiting bags

John de la Serna takes charge of Marketing
The next destination is a lesson in patience. From tiny eggs to worm to pupae to cocoon to silk threads, the Organization for Industrial, Spiritual, and Cultural Advancement (OISCA) is the only silk reeling factory in the Philippines. It is the silk road to producing hand-woven textiles and shawls that are always a hit in the annual Negros Trade Fair in Makati. OISCA is at Brgy. Tabunan and is set in a 26-hectare land that also produces rice and the famed sunflowers that now produces sunflower oil.
A lesson in modelling is Negros First Organic Technology Center which is a showcase in organic farming technology, machinery, and a learning center for agricultural technologies. As a DOT-accredited farm, visitors to NFOTeC will get a diverse view of the various aspects of farming. The province-owned technology center and rice mill carries on the government's program of organic farming, rice and food sufficiency.
We had food sufficiency in our next destination – lunch at D'Orchard, a really lovely rustic setting developed by the Munoz couple. D'Orchard is a lesson in "letting be". The Munozes worked around what was there. Rows and rows of mango trees became the natural canvass that is now blooming with picturesque cottages and flowers.
The piece de resistance for the day were the visits to the caffeine-rich farms of Christopher Fadriga and Jim Milabo. One tells the story of daring; the other of passion. Fadriga's Cacao Farm in Brgy. Atipuluan is a showcase of Mr. Fadriga's pioneering foray into the dark world of chocolate. 3,000 trees are planted here and a nursery prepares thousands more seedlings to conquer theh world with Negros cacao. The farm hits two birds with one bean – to keep growing heirloom cacao trees, and to put locally-grown cacao on the world map.
The lesson in passion was learned at the Lunao Coffee Farm where coffee farmer Jim Milabo grows Arabica and Robusta for the Lunao Premium Coffee brand. The high elevation of the farm is beneficial to the coffee trees and the road to get there is quite good. This would be a boon to coffee enthusiasts who wish to travel up there and learn how coffee is grown and appreciated with a coffee cupping class.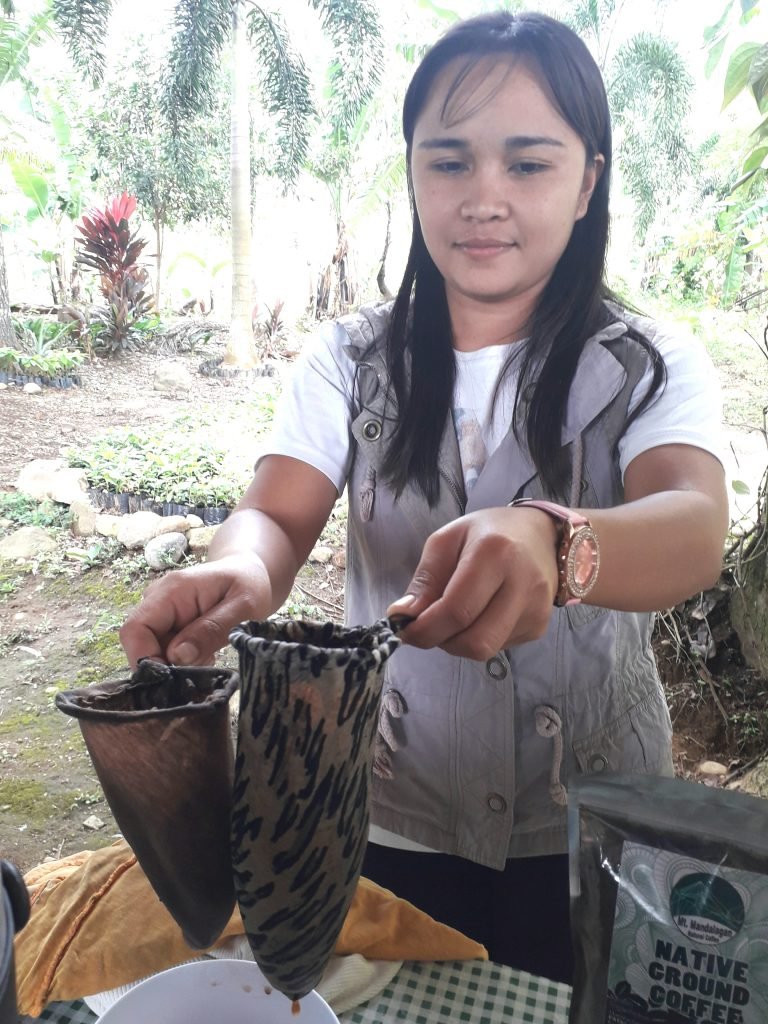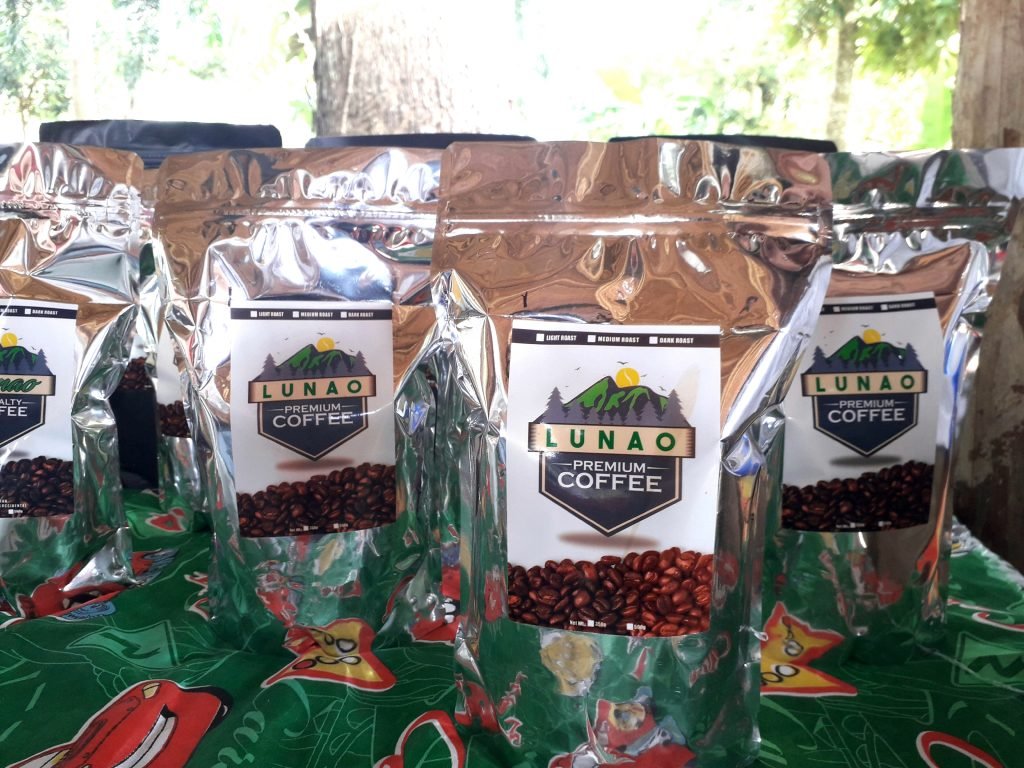 The last farm is the Bee Well Organic Farmstead Company run by Mrs. Gina Banowski. Bee Well is a lesson in maximizing land and resources. Rice, vegetables, strawberries and tilapia are produced here. One can enjoy a night camping on the site amidst fields dotted with green houses, a vermicomposting facility, and a mushroom shed. Far off into the horizon is the green face of Mt. Kanlaon and its old crater.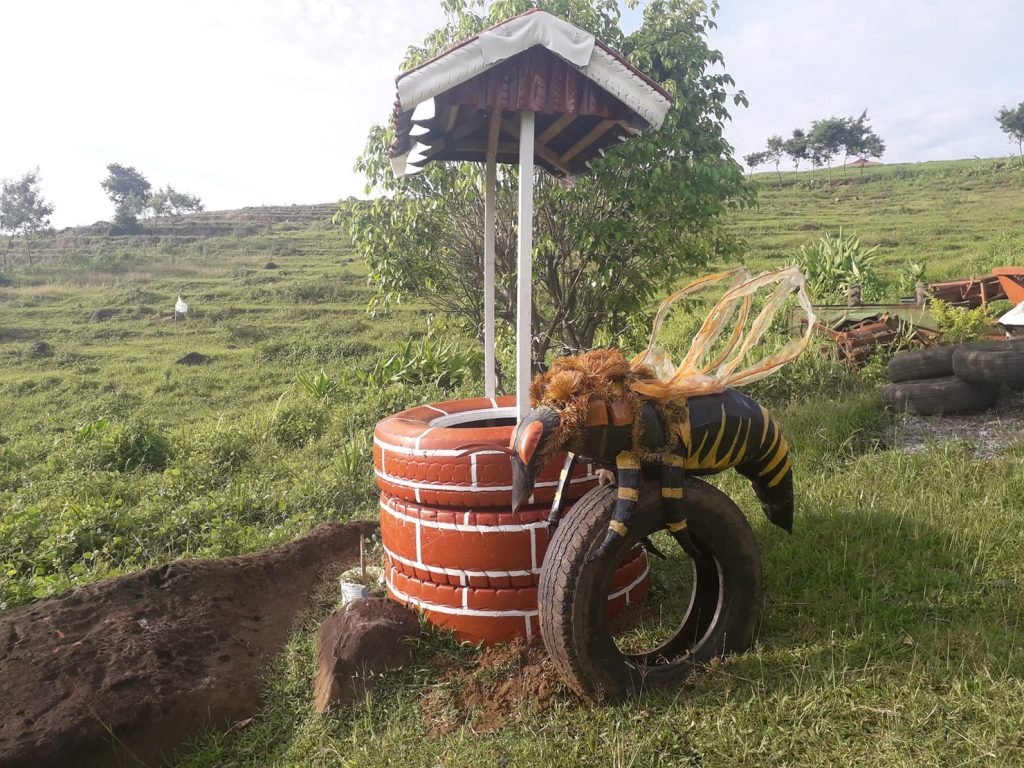 Farmers are indispensable anywhere in the world. The farm tour in Bago just proved that one can be a farmer and still be prosperous. All it takes is a support system coming from the government and from the public. Let's buy local produce; let's support our farmers. Let's save the earth!