When I want to feel feminine, a visit to a beauty salon always does the trick. After all, nothing brands femininity than getting a new 'do and having a woman's nails done. It paid that I came to Salon de Rose at an un-busy time for the salon. This way, my hair stylist Edgar and my manicurist Marcel gave me their full, calm expert attention. They are courteous and not overly familiar. They are efficient, too. Both have enough experience to make me relax in my seat for I knew that I was in good hands.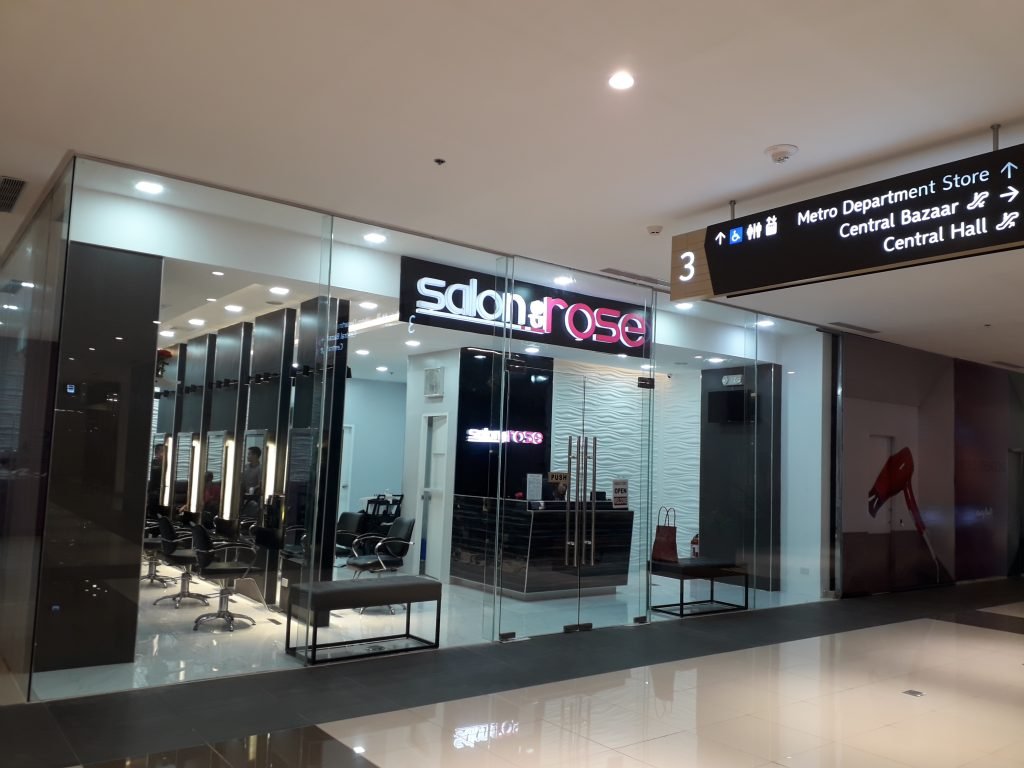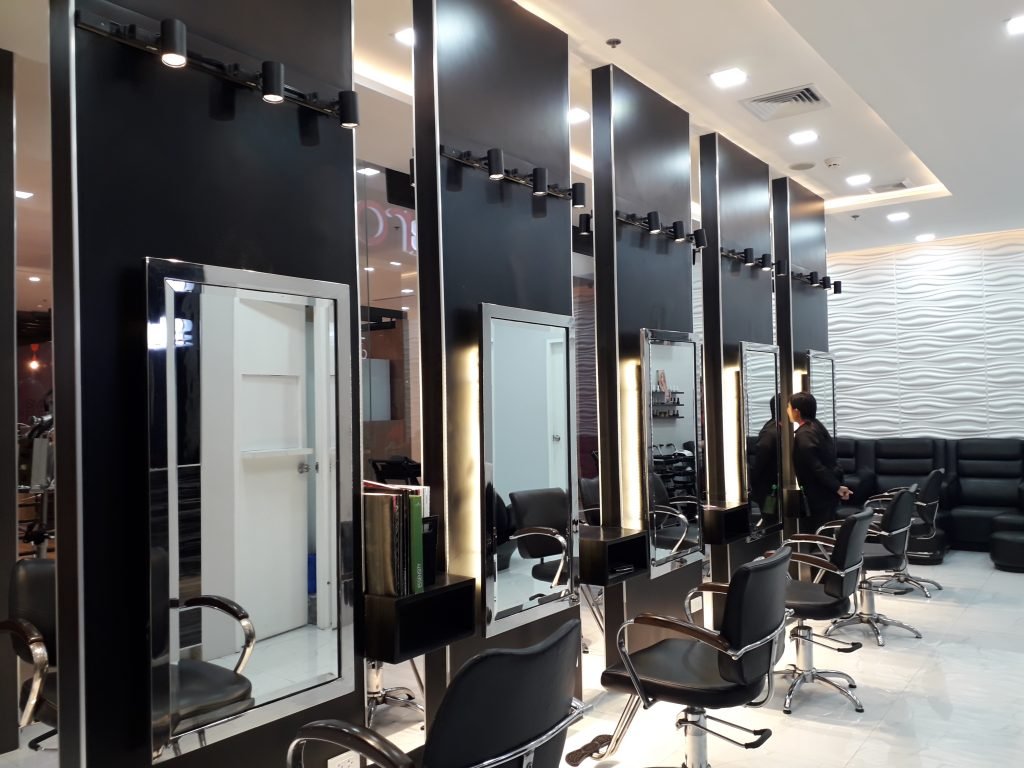 Now, here's the thing: I got expert service without the steep "expert" price. Manicure is P150, pedicure, P180, and haircut is P150. I got to enjoy a relaxed pace where mistakes are less likely to happen, or not at all. Whew! Edgar takes his time in angling each handful of my locks to give me a symmetrical cut. Now and then, he gives me valuable pieces of advice about my hair.
I have wavy hair and I tell him that I am too lazy to style it. As in!!! I do not even own a hairdryer. He tells me that, with my waves, I can work some mousse through my locks when they're still damp, and I'm set to go. Edgar also says that I need to have treatment to keep my crowning glory in tiptop shape. With 25 years of experience at Salon de Rose, Edgar knows what he's talking about.
Marcel my manicurist has a gentle touch, but she listens to me when I tell her to not remove my cuticles (they're too delicate), or not to dig in her pusher in my big toe. My fingertips and toes are rid of their excess dry skin; my hardworking hands look so, so much better and cleaner. A good manicurist does not do a rush job and makes sure that the result is tidy-looking. Marcel gives brisk, energizing massages, too. Really lovely how she loosens up some stiff muscles in my hands and my feet. Thank you, Marcel!

Feedback is important so that the establishment will know how it is pleasing its customers. As in any service-oriented establishment, it is best to tell the hairstylist or the manicurist that he or she is doing a good job, or not. The best part, of course, is that when your dream team makes you happy, tell them and give them a good tip!
If you become a satisfied customer of Salon de Rose, you might want to become a member and get value for your money.
For example, the Bronze Membership at P7,500 for one year will give you P9,000 worth of services.
A Silver Membership is at P10,000 for one year for two persons who will actually get P13,000 worth of services.
A Gold Membership is at P15,000 is good for one year for four persons who can enjoy P21,000 worth of services. That's P6,000 more than you paid for!
Bigger groups may consider the Platinum M
Feedback is important so that the establishment will know how it is pleasing its customers. Membership (P25,000 for 6 persons), and the Diamond Membership (P50,000 for two years for 10 persons). Actual services to be availed of are P40,000 and P100,000, respectively.
Salon de Rose is at the 3rd level of Ayala Malls Capitol Central. You won't miss it – see it at the top of the escalator.