If I had to recall what my favorite food was at Los Trez Amigos, I would pause for a while to think hard. The riot of colors all around can make it difficult to think. The mosaics on the exterior wall, and on the floors echo the vibrant Latin theme of the restaurant. Not to be overlooked are the painted murals. Then, the central character of this colorful Mexican-Puerto Rican setting which was my host – the charming, loquacious chef-owner David Garcia.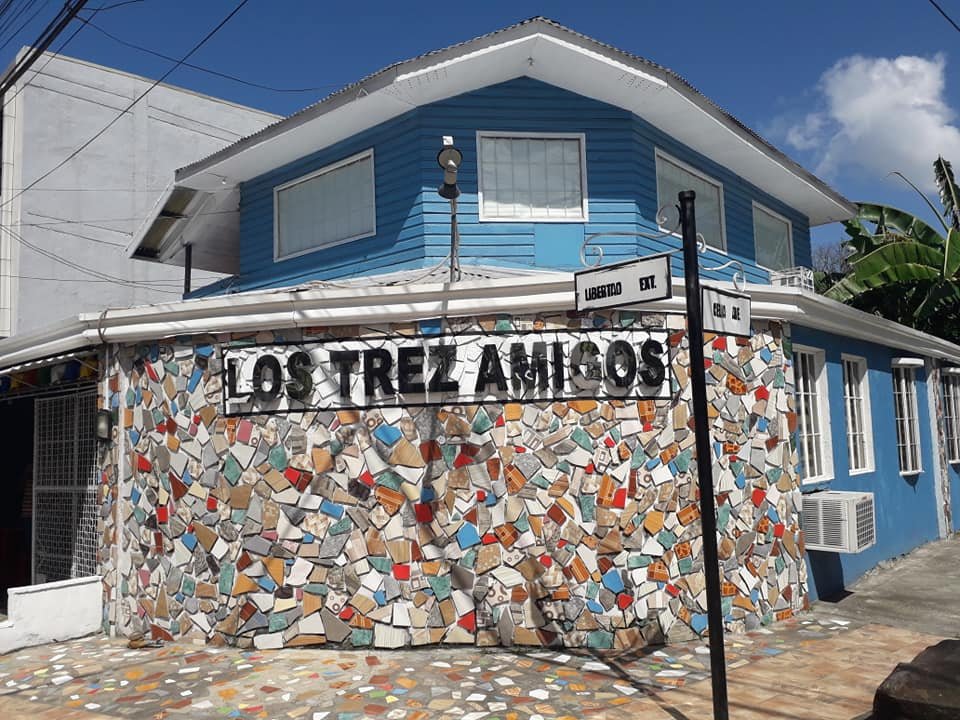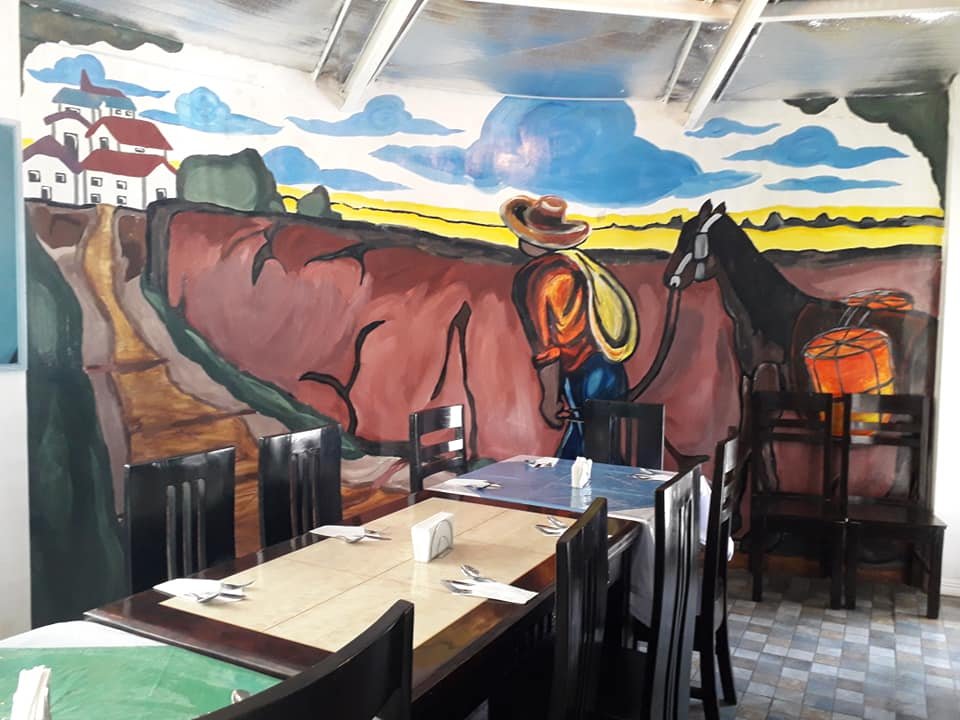 A long-time resident of Bacolod City, and married to a soft-spoken and gentle Filipina Jasmin, David knows the Negrense palate and refuses to tinker with the authenticity of his recipes. He believes that if you want Mexican, he'll give you Mexican. You want Puerto Rican, then, you get Puerto Rican. Ah well, I wouldn't know what Puerto Rican cuisine is, but Mexican is more familiar. I couldn't care less to be frank about it especially when faced with a feast of colors and flavors like what I had at Los Trez Amigos.
David opened his restaurant in 2018 because his cooking was so good that his friends often hung out at his residence. With friends like those, David had his cheering squad to give his confidence level a boost. You know how fickle the Bacoleno tastebuds are. Anyway, who said that only Bacolenos get to appreciate the food here? Even gourmets from the Oriental side would suffer the long drive to have a taste of David's menu offerings.
David takes pride in the fact that everything is done in his kitchen including the re-fried beans. Nothing that is served to the lucky customers comes out of a can. Everything is from scratch. David also takes pride in the consistency of his food. He mentored his chief cook for a year just to make sure that this assistant trained his tastebuds to get the nuances of the cuisines right.
Shall we get to the meat of the matter? If one loves pork, the ribs shown above should be on one's platter. And the empanadas are filled with ground meat without extenders. The most sublime, for me, was the tostones – platano (sab-a bananas) fried until medium-crisp, topped with pulled pork, cheese, and Spanish sausage strips, and drizzled with olive oil. Aaaahhh…vaya al cielo. Also, the wings. How can I forget the wings smoked with imported hickory wood? Dip it in tomato salsa. Just eat. And order dessert(s) of citrus cheesecake in lime, lemon, and orange. Just eat.
Vamos a comer?