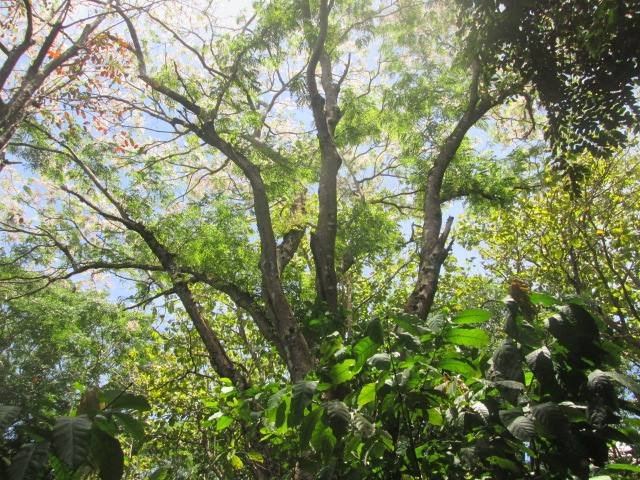 Springtime got us agog over cherry blossoms that make their profuse appearance at this time of the year, no, not in Japan but somewhere at Mount Kanlaon. In Negros. Who would have thought? And who wouldn't want to see these beauties up close? So, up we went to see what everyone was talking about. "Up" was at Mt. Kanlaon Natural Park, and "we" were my group of curious, nosy, inquisitive, snoopy pseudo-sleuths that in local parlance are simply "mga maniningad". But, why not? The Palawan cherry trees bloom only three months in a year and this month is the last month we could catch a glimpse of them.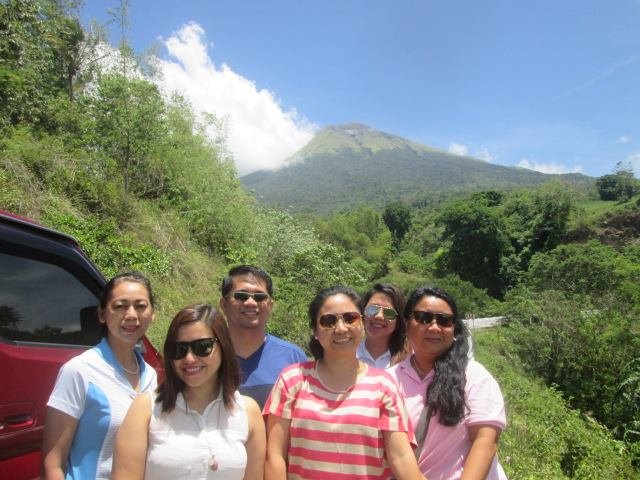 The Mt. Kanlaon Natural Park Administration Center is at the municipality of La Castellana, just over an hour's drive from Bacolod City. The highway to there, as it is all around Negros Occidental, is smooth and makes for a pleasant jaunt to see our natural attractions. On the way up, we had a fantastic view of the lowlands. Everything was green in all shades that looked like a patchwork quilt that Mother Nature sewed herself. Rolling sugarcane fields were thriving in the sun and cane leaves were gently bowing to pay homage to the king himself – Mount Kanlaon – who revealed himself to us on that torrid April morning. Boy, (wolf whistle) what a majestic sight! We were like giddy schoolgirls as we glanced up its peak with nary a cloud to mar its beauty. Mt. Kanlaon is a handsome fellow. But, we had to remind ourselves that we were there to see the queen.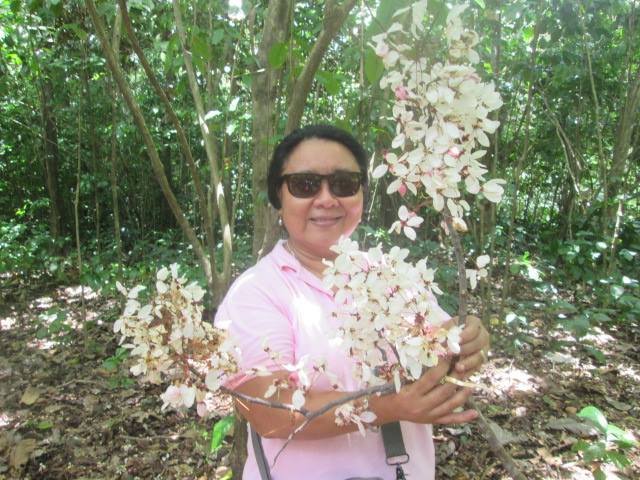 It seemed that many mere mortals had the same idea as ours. Cars and motorcycles zipped by and made a stop where we would, too. The Palawan Cherry tree was up ahead by the curve across the MKNP Administration Center. It stands tall and stately dwarfing other trees around it. Forget about those delicate swaying short cherry blossom trees that we have in our imagination (except for those fortunate ones who have visited Japan, Korea or Washington DC ). The Cassia javanica is a towering one. In fact, you need to throw back your head to see way up to the top. And what a top! All covered with the creamy white and pink blooms!
The tree is one of the many that the DENR had planted around the area in 1954. Together with narra, teak, mahogany and firetree, our tree of the moment thrived, and provided shade and forest cover through the decades. It is at a clearing where the road bends that my friends and I rested and enjoyed a cup of native coffee at an unnamed kapihan. We had a better view of our cherry blossom tree from where we were seated.
Our robusta brew was from the locally sourced beans cultivated by Mercedes Quirino Inocencio. I call her the Coffee Queen. Born in 1940, Nang Merced said that the vicinity was then a cogonan and katigbawanan with existing wild coffee plants. She started planting coffee in 1971 when she decided that the naturally shaded environment was suitable to the crop. She now has 3 ½ hectares planted to coffee. One can buy coffee beans from her, and even get them ground. Thanks to our cups of java, the cherry blossoms seemed more beautiful despite their fading loveliness. Thanks to our cups of java, we seemed less annoyed at the loud karaoke music playing in that protected forest area. Thanks to coffee. It kept me from pouring a steaming hot cup of it to shortcircuit the microphone and still the loud voice screaming into the wilderness.