Let's talk about Hiligaynon, the lilting language spoken by inhabitants of Negros Occidental and the provinces of Panay Island, and even in Romblon, Masbate and Palawan. Forget about baybayin and let us Negrenses and Ilonggos first master Hiligaynon, alternately termed "Ilonggo" the latter referring to Iloilo culture and people. The Hiligaynon language never fails to amuse listeners with its sing-song accent and often the comment is, "Kahit galit kayo, parang hindi."
Whether a stranger finds Hiligaynon amusing or charming, the language, when spoken properly is an elegantly worded one. I had an unforgettable encounter with an Ata chieftain during an Indigenous People's event where he gave a speech in the most beautiful Hiligaynon I have ever heard. There he was in his bahag (loincloth), not much taller than me, his skin matching the color of nightfall, and his bearing kingly as if being chieftain was his birthright. In his speech, Hiligaynon words were strung together to make up his dignified discourse with several words new to me and he certainly enthralled the audience with his language and presence. I never realized that Hiligaynon could raise my esteem for it especially when "it" had become trite from everyday usage and English or Spanish more accepted as the "classier" lingua.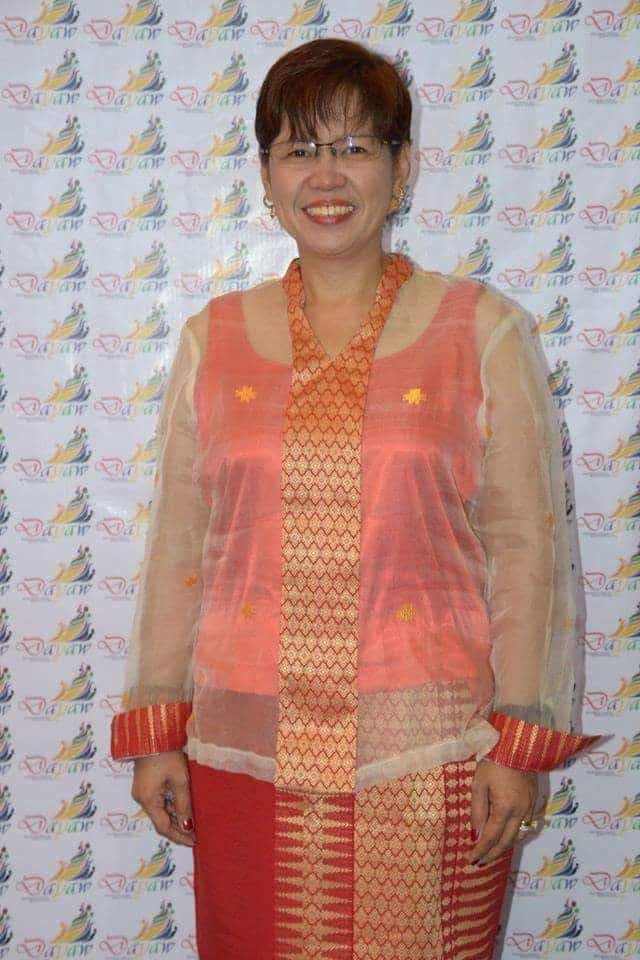 The Ata chieftain encounter paved the way for my language appreciation and I was pleased to find out years after that that a lady has been devoting her life to researching on Hiligaynon and applying it to everyday life. Part of her research involves visiting indigenous peoples of Negros all the way up to their mountain abodes. She had visited the Tribu Bukidnon and Tribu Magahat in Hinobaan, talked to the chieftain of the Ati in Brgy. Guimbalaon in Silay, met the IP's of Brgy. Celestino Villacin in Cadiz City, and made her rounds in Isabela, Himamaylan, and Binalbagan. I knew we were kindred spirits when she, too, realized that IP's had kept the language in a much purer form than the lowlanders. Her fascination with the IP's made her the natural choice to become the Mistress of Ceremonies at the 2015 Dayaw in celebration of the Indigenous People's Month in Western Visayas.
Our lady in focus is Chona Villaluna Gosiaoco whom Bishop Patricio Buzon recently appointed as DYAF Station Manager. It was at this radio station where Ms. Gosiaoco started in 2009 as a volunteer. Her interest in Hiligaynon started in radio when she saw the need to be proficient in the language for doing voice overs and scriptwriting. She also noticed that most writers prefer writing in English and she wanted to be different.
Chona has a solid background in the field of Mass Communications. She has 26 years of experience working in television (started at the lowest rank in ABS-CBN and leaving as Associate Producer of the popular programs Hoy Gising! and S na S), and radio (RGMA), and over 22 years teaching Mass Communication at the University of Negros Occidental-Recoletos including the subject Hiligaynon Communications. (1996-2018) The leaning towards Hiligaynon was the catalyst for her learnings on local folklore and legends. Another is that her travel outside the country where she listened to the citizens speak their native language inspired her to go back to her roots. Henceforth, she considered her passion for Hiligaynon as a gift. "Regalo sang Guinoo sa akon kay waay man ako plano sini." This foray was with the encouragement of Super Radyo Bacolod's Station Manager Mr. Fred Alejaga who tasked her to write and research history, culture and the arts in Hiligaynon.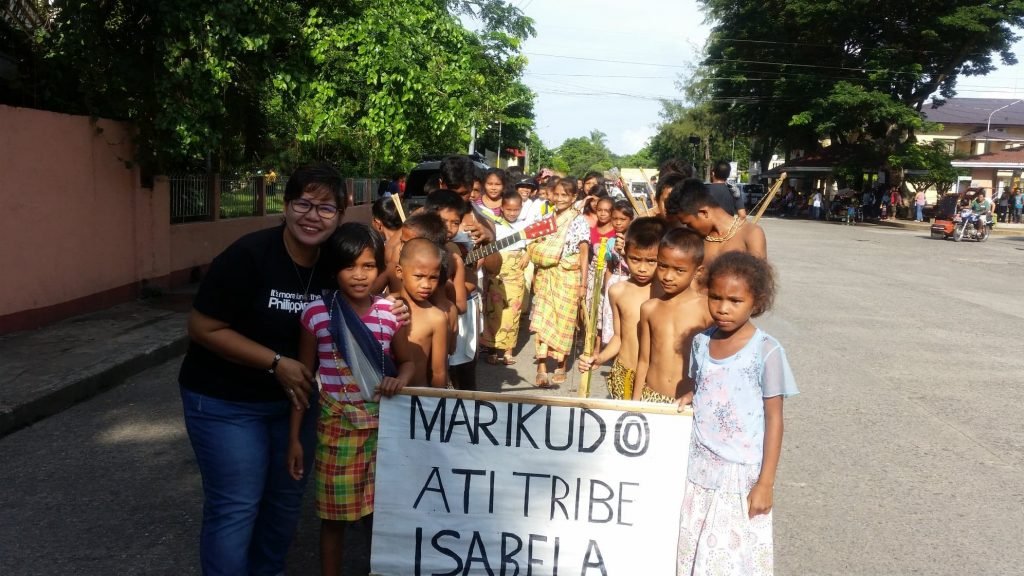 Did you know that a group of Negrense Writers and Poets (Chona Gosiaoco included) formed the Hubon Buglasanon("hubon" meaning "group", and "buglas" Negros Island's original name) which is also a source of tutors for those needed tutorials on Hiligaynon, or those needing translators such as students, and foreigners who are working on a project in Negros? As a Hiligaynon writer, Chona shows me an excerpt of her work.
Maragtas: Kadamu sang wala makilala nga mga baganihan sa pungsod, mga tawu nga amu ang matuod-tuod nga nag-utas sang ila kabuhi sa pagpakig-away para sa kahilwayan sang pungsod. Madamu sila apang may isa nga taga Negros. Ang ulihing tubo sa karon nakakilala kag nakadumdum pa bala kay PAPA ISIO?
I,now, look forward to reading the rest of the story of Papa Isio and other stories which Chona is giving concrete form for the future generation to read. Her dream is to put up a Hiligaynon language center where our indigenous legends and folklore can be accessed by the public. With her success in the popularization of Hiligaynon, Chona Gosiaoco feels that her mission now is to serve God through the Catholic Church with her daily 1 ½-hour radio program Tatak Negrense which is a developmental program on history, culture and the arts. Salamat guid nga madamu, abyan namon sa kahanginan.