To mention "Bacolod City" is to mention the Masskara Festival;to mention the Masskara Festival includes the masks of Jojo Vito in one breath.
Meet Jojo Vito, entrepreneur, artist, college professor, management consultant, travel enthusiast and multi-awarded blogger, also known as the man behind the Jojo Vito Designs Gallery.  If his face is familiar, it's because his multiple jobs take him places and and his charming personality is a natural magnet for people.  He was a past Vice President for Marketing for the Association of Negros Producers of which he is still a member. He also conducts trainings for corporate employees and government-sponsored workshops. He offers consultancy services as a management consultant and he is an in-demand social media practitioner. His blog www.thehappytrip.com has many happy fans.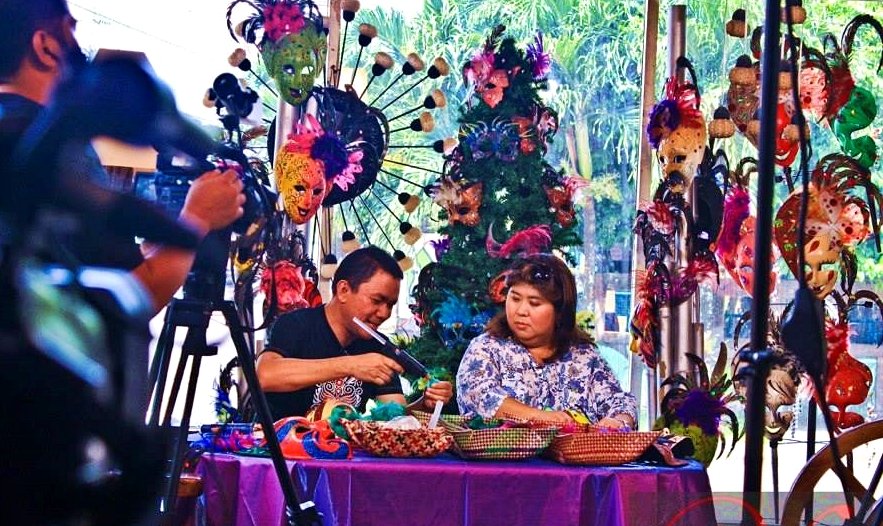 His most famous role as a maker of eye-catching and dramatic resin masks has more interesting people beating a path to his door.  Notably, he had been the subject of many a lifestyle article and lifestyle television shows i.e. Kapuso Mo Jessica Soho, Pia's Postcards on Metro Style, CNN Philippines, and even the Korean Broadcast Network.  All of them paid homage to the symbol that has become an inseparable part of Bacolod's biggest and world-renowned festival.  So, if you think Jojo's face is familiar, you do not have to think hard to recall where you saw him. This guy is everywhere!
I own a Jojo Vito mask myself.  If I have to wear a mask, it better be only a Jojo Vito.  But, of course! I bought one for a masquerade-themed dinner at the National Tour Guides Convention in Lingayen, Pangasinan in 2017.  The mask is a symmetrical beauty resplendent in its feathered demeanor that covered the upper half of my face.  People would stop by my table and admire my mask too many times that I began to be jealous of it that night.  It turned out that my Jojo Vito mask had more admirers than me!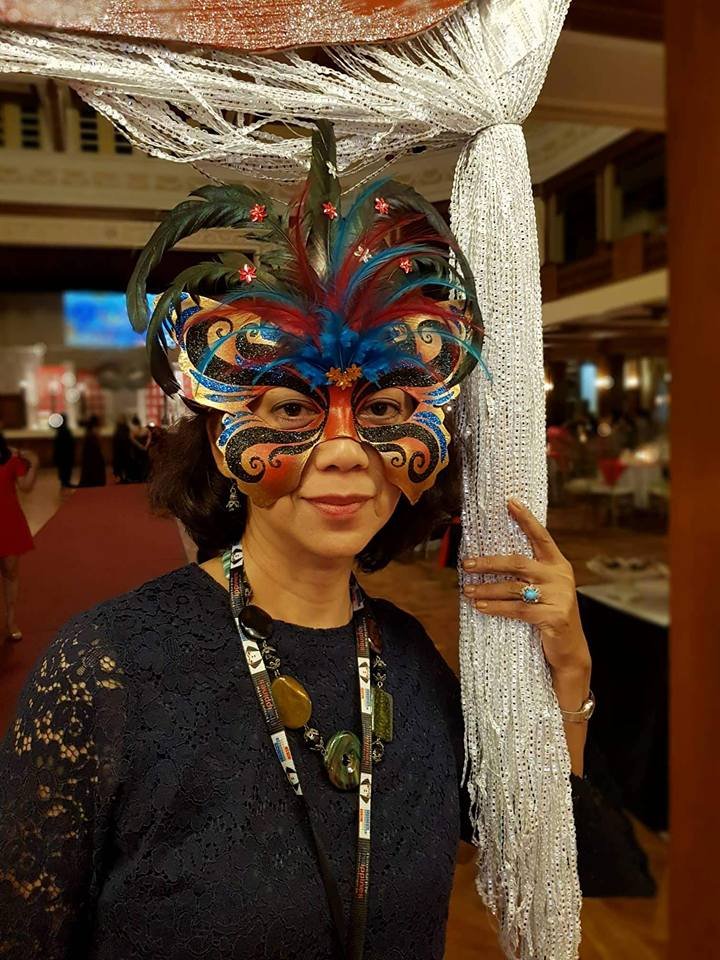 Jojo states, "We design to suit your wildest whims."  This must be the reason why the public perceives his masks to be expensive.  Jojo debunks this notion because he always works around a budget.  He always presents an alternative design to the customer if he discerns that the customer has budgetary constraints. I think of him as an artist with a heart and he rarely turns down commissioned work no matter how difficult or inconvenient it will be for him.  Imagine coming up with masks individually-designed to match the dresses of young ladies and gents attending their proms.  His young clientele are not only from Negros Occidental, but also from Manila. That would be enough for me to tear my hair out if I were in his place.  But not for our artist.  His custom-made trophies and corporate give-aways find their way outside Negros – around the country and even up to Bali and Vietnam – all with a touch of the Masskara theme. 
One of the secrets of his success is accommodating his clientele's requests graciously. I have known him to sponsor trophies many times because he personally wanted to share of himself to certain events.  He is also generous with his ideas and is well-loved as a mentor to his social media colleagues and to his Graduate School students at La Consolacion College.  He deserves whatever success he enjoys now.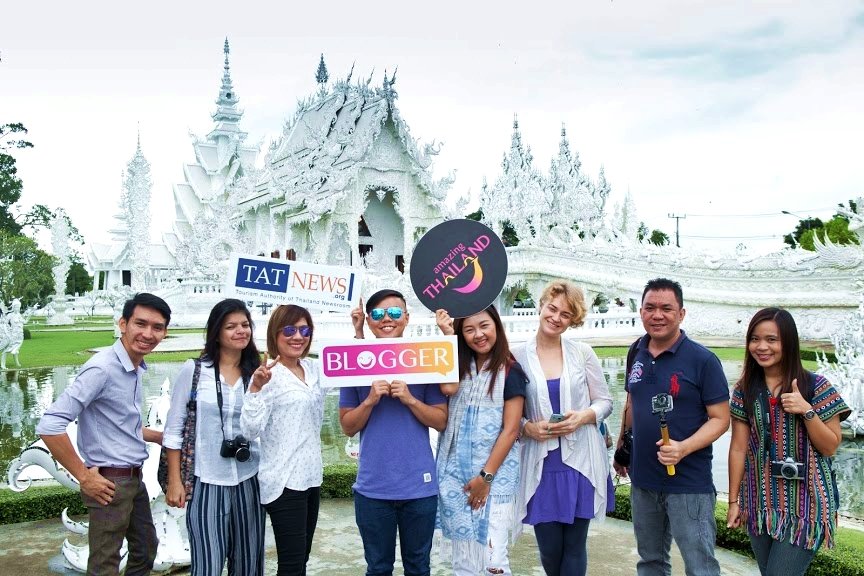 Jojo Vito started his business in 1999.  He, too, like many successful artists, had his share of struggles in the early part of this endeavor.  He was practically a one-man army doing the design, the raw material purchasing, the production, and the marketing of his products.  He recalls having to deal with burnt fingers and a burnt tongue.  How is that? When the glue gun's hot plastic glue sticks to his digits, his reflex tells him to cool off by sticking the burnt finger into his mouth and this burns his tongue in the process.  I roar with laughter as he narrates that incident.  Yet I know that his seemingly careless habit conceals an eagerness to get the job done and deliver the goods on time. He proudly said that he would juggle work as an artist with his teaching job and show up in class with paint-stained hands that he would present with aplomb to his students saying, "These are the hands that work."
Hard work does pay off indeed.  Jojo would also purchase materials in Divisoria by himself and deal with the inconvenient matter of bringing those flamboyant peacock feathers as hand-carry luggage.  Sometimes, he would fly in to Bacolod with a 20-kilogram shoulder bag of gemstones for his fashion accessory line.   The bag was heavy enough to cause deep, skin-chafing depressions on his shoulder when he finally unloads it at home. 
These inopportune moments were best treated as stepping stones to where he is now.  When asked about his plans for 2020, Jojo says that he continues to improve his workshop and showroom in order for the latter to still be a popular venue for visitors any time of the year.  Whether it is Masskara season or off-season, Jojo Vito Designs Gallery is the go-to mask workshop in Bacolod City.  One of its popular activities is Paint-Your-Own-Mask to challenge the frustrated artist in a guest.  This is a fun way of discovering your strengths.  Who knows? The mask you make might unmask many possibilities for you as it had Jojo Vito.