We now know that trees are essential for living healthy lives on this planet.  Yet, if you really want to help the environment, planting native trees is highly recommended.  Native trees are suitable for our soil, and for wildlife.  One source of native saplings is Mamabel's at the Citywalk of Robinsons Place Bacolod.  Owned by Evelyn Bautista, one can find several varieties of tree species suitable for a  rainforest,  for planting along the coast, for an orchard, or for a residential space.  Mamabel's opened shop in February this year, and business had been brisk.  This is great news because this means that more trees are being planted.
Do you know your trees?
Just browsing through Mamabel's inventory is a mini-lesson on Biology where we can learn about Philippine species that were once plentiful, and also those that are unfamiliar.  Ever heard of kupang or Parkia timoriana?  These are trees that the bats of Mambucal Mountain Resort love to roost on.  How about supa or kerosene tree? Balay lamok or salingbobog with the gorgeous flowers? Kayumanis or native anise?  The amugis, or Koordersiodendron pinnatum, which is a relative of the cashew? The bani or Pongam Oil tree? More well-known names are the ipil, bagras or Rainbow Tree, white lauaan, red lauaan, lipote, tindalo, the nutritious kalumpit or Batangas Cherry, molave a.k.a. tugas, the once-popular mabolo, katmon a.k.a. Elephant Apple, narra, and ylang-ylang.  The red nato is from where one can extract gutta-percha, a natural latex from the sap that has industrial uses.  The Philippine Wisteria or Balusanthus speciosus has flowers so showy that they verge on the obscene.

What's your name?
Did you know that the old name of Sta. Barbara in Iloilo is Katmon?  And that the blooms are beautiful, and the tree bears fruits when starting at two years old?  The mabolo, which is a relative of the persimmon, has a smell so pungent that it has earned for itself a French nickname of caca de chat, or cat poop.  Kabankalan City is named after the once-numerous bangkal trees that grew in that area.  Silay got its name from the kansilay tree.  Talisay City, of course, is from the talisay that gets scattered around the country by some of nature's Johnny Appleseeds, the fruit bats.  Victorias City was once named malihaw.  Just don't ask me what a malihaw tree looks like.  Wouldn't it be a great tourism idea to have the aforementioned cities plant a forest of the trees after which they were named?  And tapping the flavor-enhancing properties of our libas? And can you imagine an orchard of ylang-ylang trees exuding the heavenly scent of their blossoms?  This is not to mention the economic potential of essential oils that can be extracted from the flowers.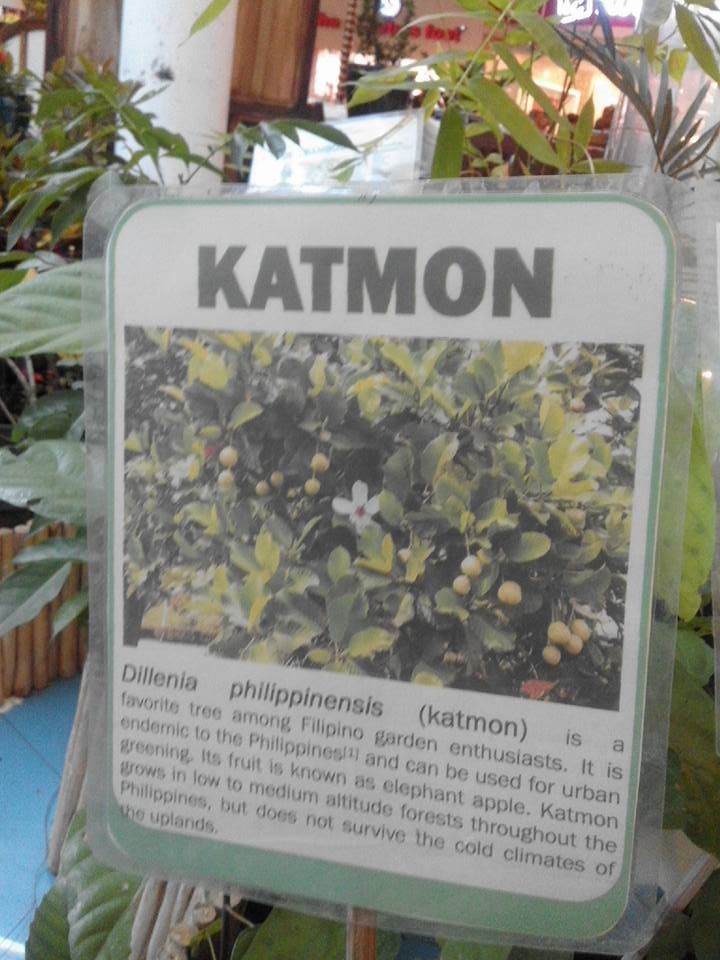 How do you plant trees?
Do you want to plant trees?  Make it special by planting trees on your birthday.  And what kind of trees?  Mamabel says that it depends on your personality or needs i.e., ornamental, fruiting, or for timber.  Her favorite tree is the narra because of the sunny yellow flowers that are symbols of hope.
How do you plant or transplant a seedling/sapling/treeling?  First, dig a big enough hole to accommodate the tree roots which is usually at least 18" wide and 18" deep.  Add compost.  Cut 2 inches from the top root to encourage lateral growth of the roots.  Plant late in the afternoon when it isn't too hot, around 4-5:00 when there is still sunlight.  Water once a day preferably in the afternoon until the tree has established itself.  But Mamabel advises that even at this stage, water the tree when it is summertime.  Nurture the tree until it is strong enough…
…"like the molave, firm, resilient, staunch,
Rising on the hillside unafraid,
Strong in its own fibre; yes, like the molave! – R. Zulueta da Costa