Entrenched in the deep recesses of my foodie mind are the good times with friends and guests. Lovely times with friends. But it is mostly memories with guests from outside Bacolod that I had just toured around Negros. They who were taken by the sights of our province. As if the visuals were not enough, I had to impress them further with our cuisine.
It doesn't take much to do that. Mushu always charms the bib off anyone's chin with their unique Negrense fusion. Examples of that are the Chicken Inasal Sisig, the Mushu Batchoy Ramen, the Mushu Palabok with Talangka, and the Crispy Dilis. It can't get any fusion-er than that.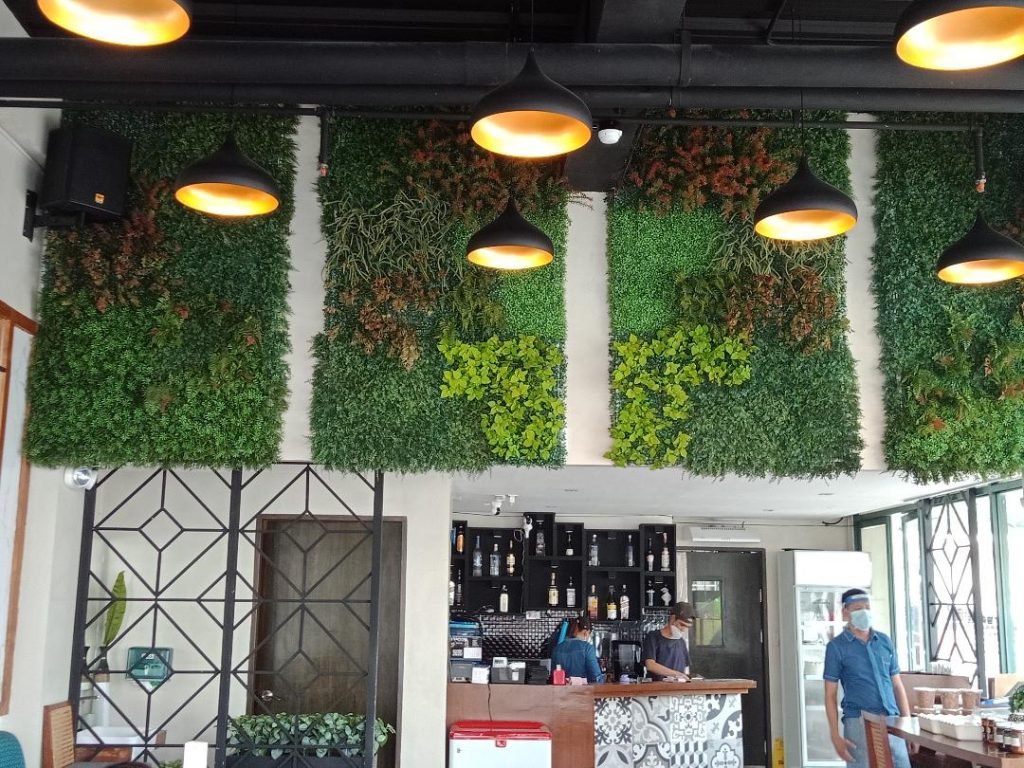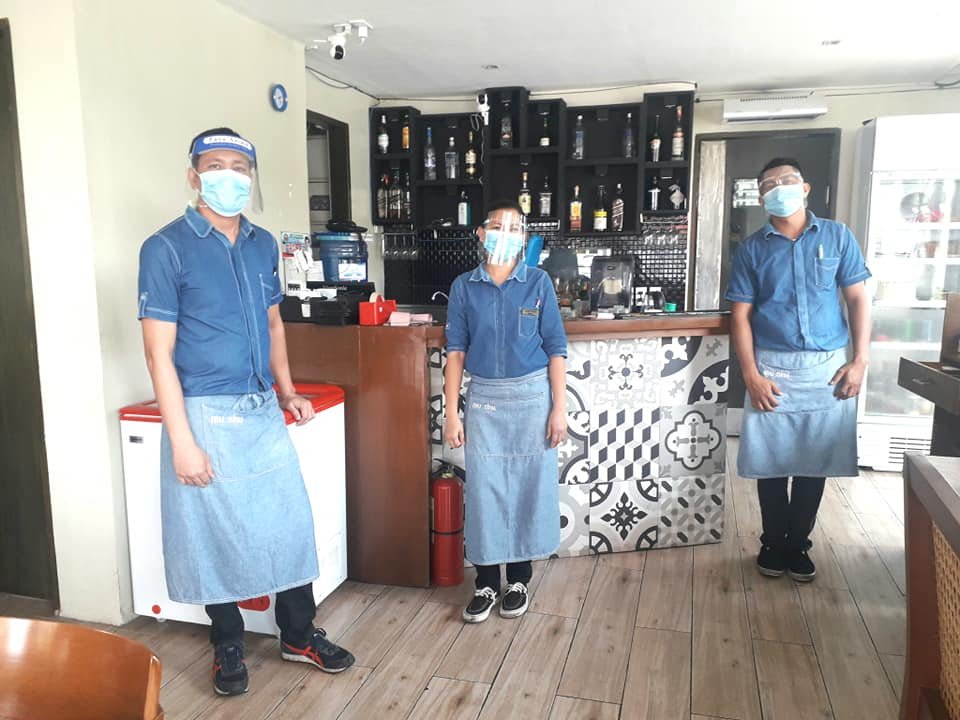 Remember when you had the Pritchon, the Salt and Pepper Squid, the Lechon Sisig – a vegetarian's nightmare, but a carnivore's treat? Then, you capped this rich repas with Mushu's Apple Carrot Shake, or Vietnamese coffee, or their Primal Brew coffee. If you think just reminiscing is the new normal, then, you're missing Mushu and its famous delights.
Others do not bother with missing Mushu. They just go out and dine in. I see many brave souls breezing through Mushu's front door during these times seemingly throwing caution to the wind. They're actually quite circumspect and the new normal requires one to register one's name, get one's temperature checked, and have his or her hands drenched in sanitizer. Take that, veerus!!!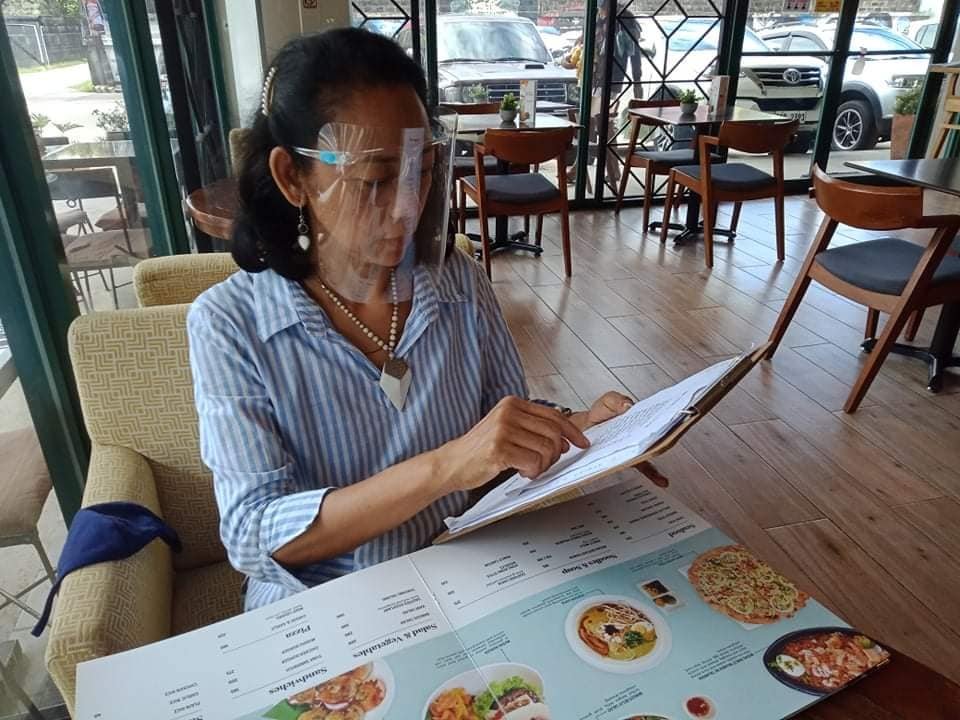 When once upon a time the lunch crowd was a crowd, there is now more space for dine-in customers in a restaurant that can serve 68, but has reconfigured its seating capacity down to 50%. Thirty to thirty-five guests are now accommodated at one time in Mushu. The spatial arrangement is easy on the eye and better for the soul because less people mean less noise and warmer ties with our lunch date.
My lunch date one fine day was Negros Museum Director Tanya Lopez who was all too glad to get away from the confining walls of the office. Yeah, we all know the feeling. So, there we were enjoying our cozy table for two by the glass window, taking in the mid-day sun while our waiter extolled the virtues of his recommended dishes like a friendly man from outer space in his mask and face shield. His pleasing attentiveness destroyed the illusion of what I thought would be a meal full of trepidation. In fact, just before opening Mushu's door, I was ready to start my lunch with a Bailey's shake or a Strawberry Margarita to steel my nerves.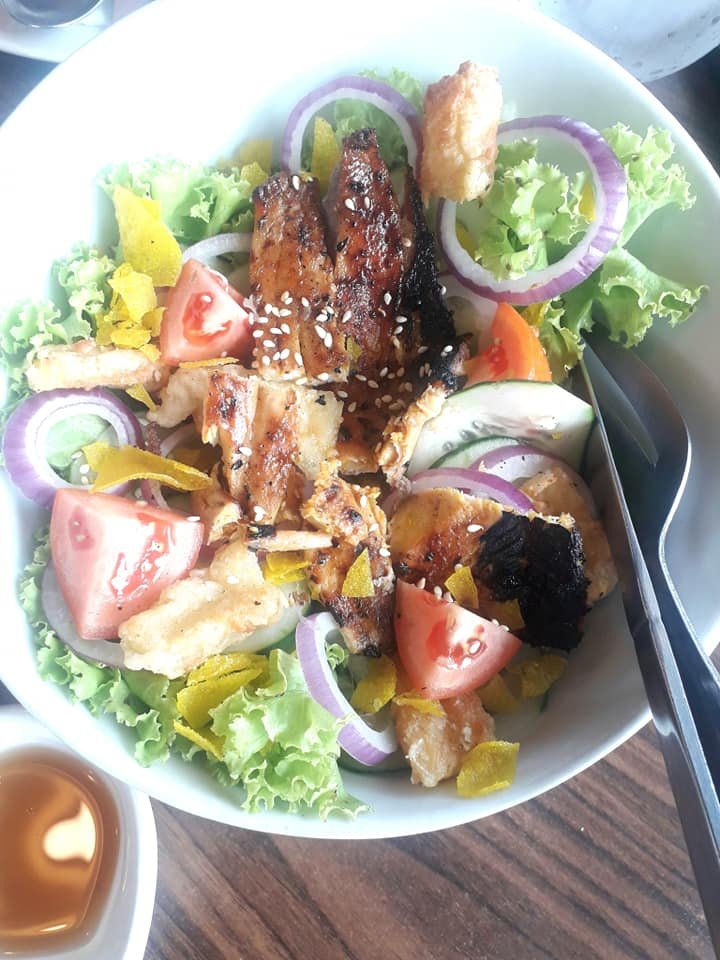 So, what did our pleasant lunch consist of? Here's my suggested menu for two ladies. Bangus Belly Salad with Honey Calamansi Sauce is grilled bangus belly on lettuce with onion rings, tomato wedges, cucumber slices, taro chips and fried cheese. That's just the beginning, of course, unless one is on a diet. Diet? ¡Que horror!! Bring in the Seafood Laksa, my man! Fresh clams, shrimps, bean sprouts, tofu, angel hair, and the unmistakable seduction of coriander. I closed my eyes . You had me at coriander, dear Laksa.
Tanya and I made a very unlady-like pact – no leftovers – everything must go…to our bellies. Our third and last order was a lovely plate of Hainanese chicken – its blandness offsetting the flavor-richness of the Bangus Belly Salad and the Seafood Laksa. Oh, the Hainanese was wonderful! The tender white meat we drizzled with Mushu's soy sauce-based reduction, topped with grated ginger lightly fried in oil, and dabbed with Mushu's chili sauce, the chili radiating, not assaulting, with heat. Don't be shy to ask for more condiments.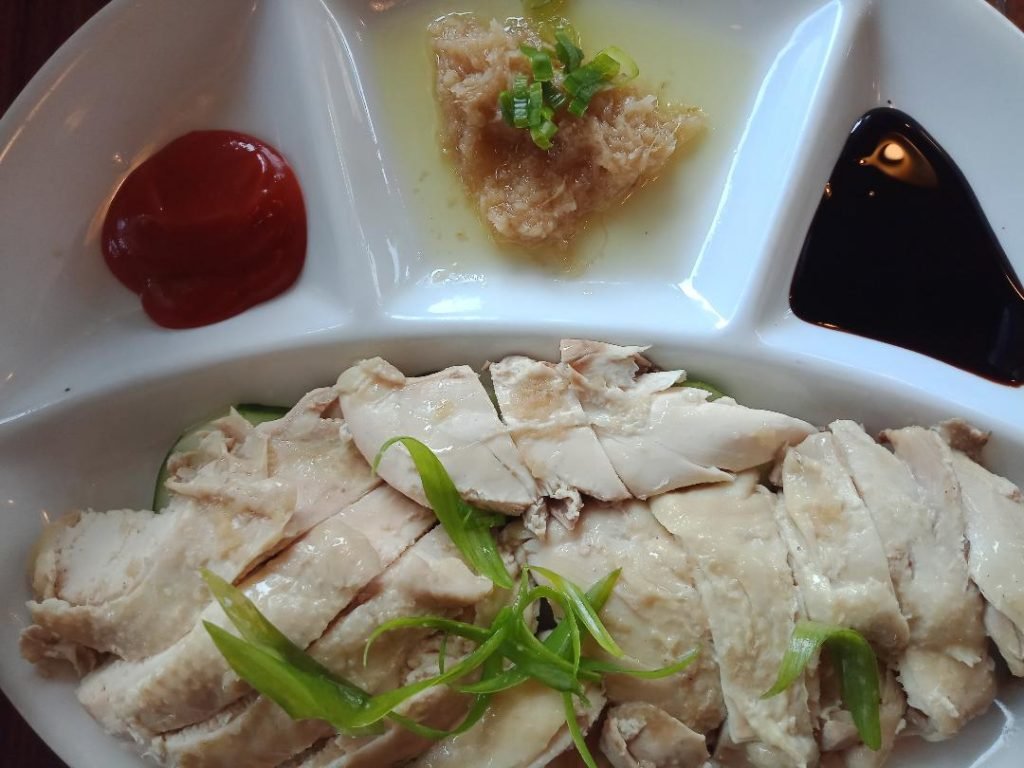 While Tanya and I were lost in our delicious world, diners had been coming in and going out just like the old times. Just like the old times, here's news for you – Mai Pao had joined Mushu in one location at the new streamlined Sunlife Building along 20th Street. You can order from two restaurants with one call. Twelve dishes have crossed over from Mai Pao to Mushu and here are some of them with their corresponding prices: Yang chow rice P45, Hot and Sour Soup P190, Bird's Nest Soup P190, Lemon Chicken P190, Sweet and Sour Fish P205, Beef Brisket P200, and Crab Omelette P220. Yum, yum, yum!!!
To ease your paranoia over bumping into someone positive (you know what I mean) do your ablutions at Mushu's private powder room. Wash hands with soap and water, dry your hands, dry your tears, and straighten up and think positive, no, I mean, negative. Darn! You know what I mean.
Mushu has a landline 034 4456268 and a mobile phone number 09228606952 for your orders for pick up and delivery.