I learned a new word on the night of February 18, 2020. "Busalian" is a good Hiligaynon word to memorize because it means "a famous, charming, enchanting, spell-binding man who possesses power and influence over others". No doubt, Negrense Maurice "Peque" Gallaga is a busalian and his influence is wide as his followers are plentiful.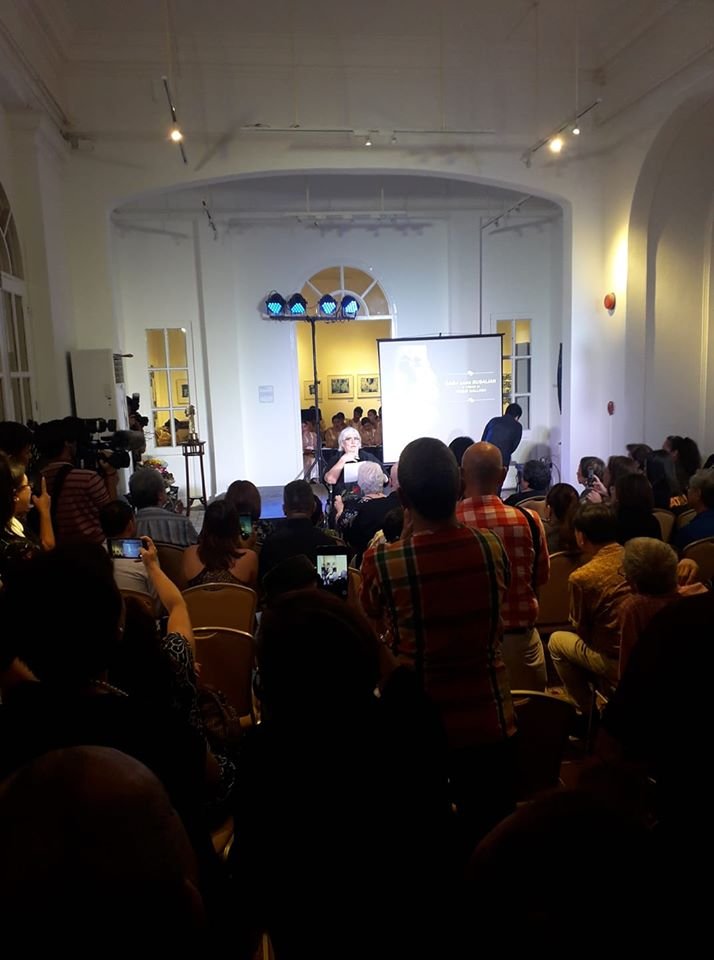 It was a privilege to be at the "Invitation Only" event meant to honor and pay tribute to the man and his works in theater and film. Even more privileged were those who had special roles that evening; Teatrokon President Rudy Reveche, Bishop Gerardo Alminaza of the Diocese of San Carlos, Palanca Hall-of-Famer Dr. Elsie Coscolluela, actor Joel Torre, Chairman of the Silver Masskara Festival Foundation Eli Francis Tajanlangit, and local actors Dante Amaguin, John Gilbert Arceo, and Chart Motus through their monologues. Bacolod painter and sculptor Paeng Paderna was given the precious task of crafting a trophy to symbolize a busalian – a pyramidic brass figure with three sides to show a happy face, a sad face, and a rectangular hole to signify the stage. They all had collaborated closely with the man of the night and are the richer for it. We all know who Peque Gallaga is for his accolades and awards and achievements are many.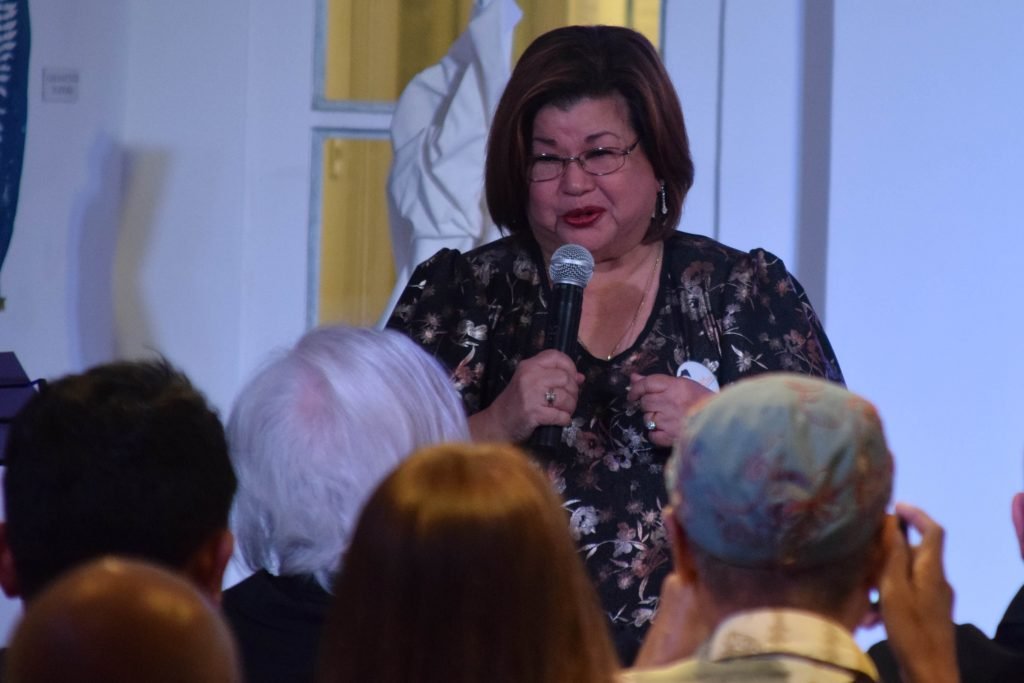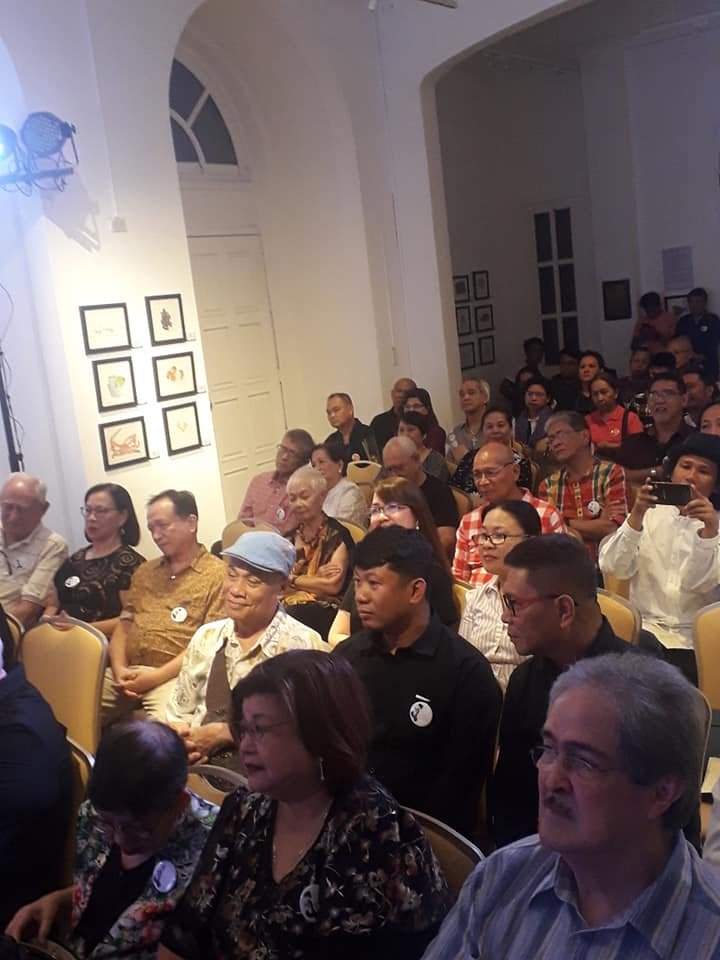 "Winning a scriptwriting contest sponsored by the Experimental Cinema of the Philippines which resulted to his directing "Oro, Plata, Mata" where he received the Urian Award for Best Direction in 1982; a nomination for the Golden Hugo Award for Best Feature in the Chicago International Film Festival; an Award for Best Direction from the International Film Festival of Flander-Ghent, Belgium in 1983; and a Special Jury Award from the Manila International Film Festival also in 1983.
And being nominated and winning numerous awards for his body of work in cinema honored by
-Gawad CCP Para sa Sining Award in 2004
-Gawad Urian Lifetime Achievement Award for Film in 2009
-Lifetime Achievement Award as Philippine Cinema's Most Celebrated Filmmaker and for Pioneering Efforts in Independent Film during the Cinema One Originals Festival in 2012.
-Manuel de Leon Award from the Film Academy of the Philippines in 2013
-Special Award of the Most Outstanding Artist Behind the Camera from Star Awards for Movies in 2014
-the first Sine Negrense Kadungganan sang Tingadlum (Honor for a Master) lifetime achievement award in 2017
In relation to film, he did television and advertising for 40 years and had two solo art exhibits Gray Matters in 2015 followed by Gray Locutions in 2017."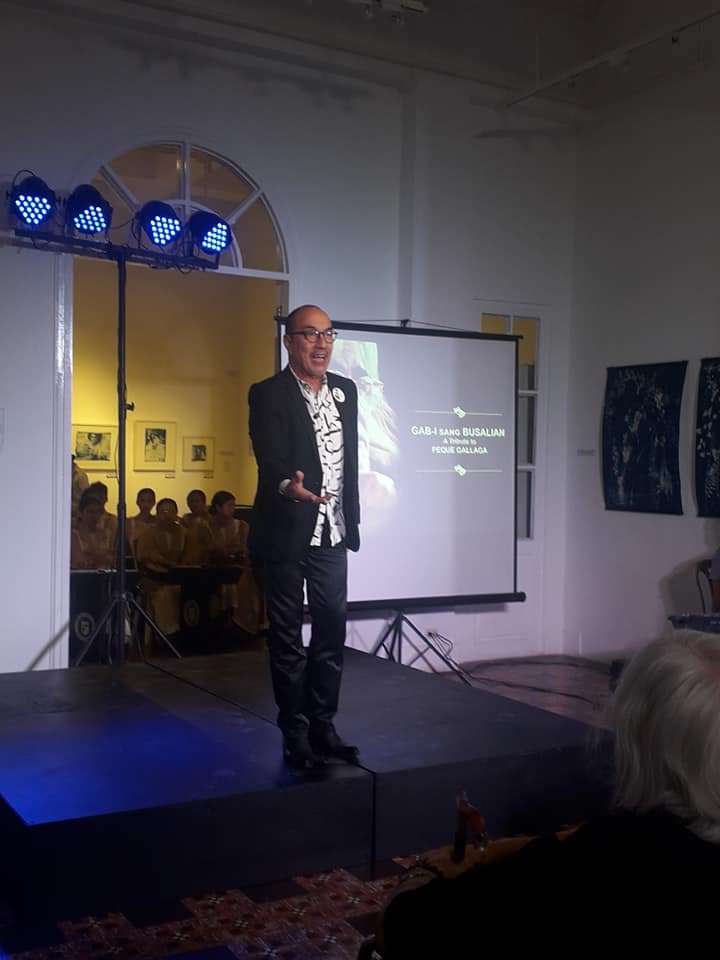 Yet, most privileged to share how Peque Gallaga had molded and mentored her was the Negros Museum Director Tanya P. Lopez who tearfully revealed who Direk is to her.
"However, not much has been said about his work and contribution to the Performing Arts specifically in Theatre. As a young teenager from Manila, he found his niche as leading man (because of his being "mestizo") in El Teatro of La Salle-Bacolod, under the mentorship of Bro. Alexis Gonzales.
In the early 70s – he founded the Crossing Kamatis Kutsi–Kutsi Rapapap Society for the La Salle College Mass Communications Program and which we all now know as the Maskara Theater Ensemble — for people who love to do theatre."
"In the late 70s and early 80s, unbeknownst to most of us, Peque (together with his creative colleagues from Negros) collaborated to develop a method of Actors Training to prepare them for movie roles and theatre performances. Part of this process introduced improvisations as a means of character exploration through scene development and putting together a series of acting exercises.
In the years that followed – this method provided the ground work for Trainor's Training on how to teach acting, which has benefitted not only directors, acting coaches and actors based in Manila, but emerging artists and theatre enthusiasts coming from the regions.
After receiving the Centennial Award as Outstanding Negrosanon in 1990 — he spearheaded the Negros Summer Workshops in the University of St. La Salle (in collaboration with Bro. Bus Boquer, FSC and Dr. Elsie Coscolluela).
The NSW nurtured thousands of graduates, trained and honed talents, produced competent artists and professional, inspired many to pursue their passion in the fields of film, television, advertising and theatre, and have jumpstarted the careers of some of the award winning Negrense filmmakers both in independent and commercial cinema in the Philippines and Asia – by providing opportunities for the participants to learn from the best minds in our country as artists, art managers and creative collaborators."
As an educator, he has cultivated and mentored many generations of theatre artists, teachers, art managers and cultural organizers whose individual and collective works continue to contribute to the body of world knowledge and are making an impact in shaping the cultural landscape in the local to international art movement.
On a more personal level, I have learned from him that to be a teacher – once has to be generous — to allow your students to grow, and to let go when it is time to let go.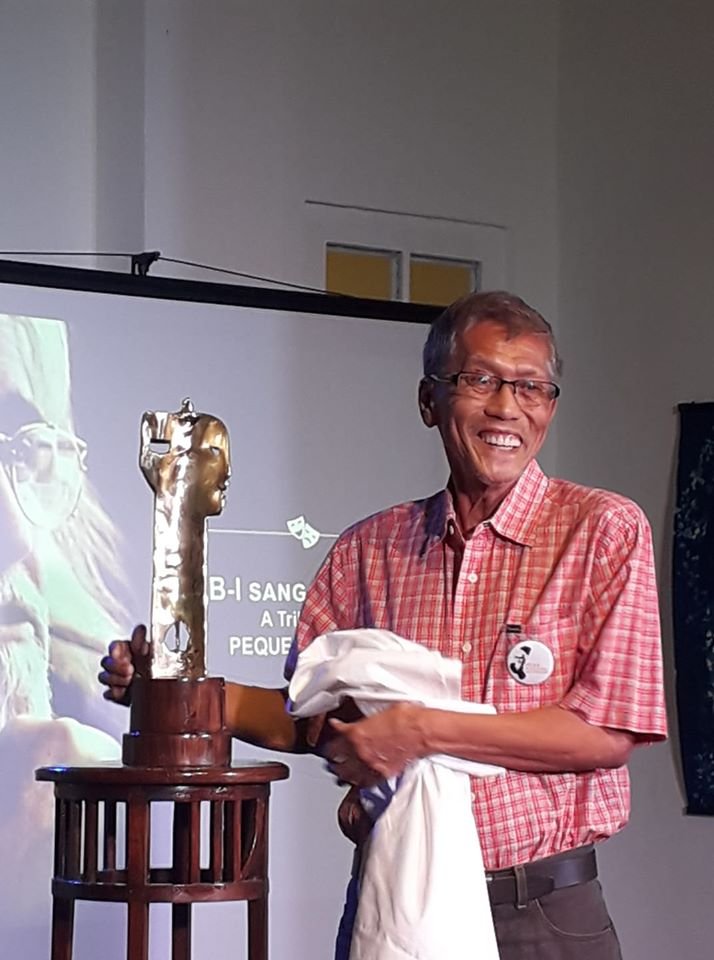 It was at the Negros Summer Workshop where I learned Basic Acting on a scholarship application that Direk Peque approved. For three weeks, I learned how to move my body, to express myself, to listen to directions, to explore feelings, to be more sensitive to my surroundings, to shed off inhibitions, to collaborate with other actors, and to simply enter another world where one can be anyone he wants to be. It was an exciting adventure in all aspects. Any foray I have done as an adult in the world of film and theater was the product of that seed that the NSW planted in me.