It is true that the apple does not fall far from the tree. Of course, after knowing my wellness guru for quite a number of years, the apple should be organic.  Those who know Rapha Valley will know the hardworking couple behind this popular wellness center.  Dr. Albert Jo and his soft-spoken wife pharmacist Marilou Soriano have two daughters who have followed their parents' health-conscious lifestyle, The Jo's advocacy of incorporating a mainly vegetarian/vegan diet into everyday living have rubbed off on their daughters Rinnah and Rachel.  The young ones recently opened their very own vegetarian restaurant in Bacolod City called Wholly Ground.  Nestled in The Garden just across the Ceres North Terminal, Wholly Ground is a sanctuary for the body as well as the soul.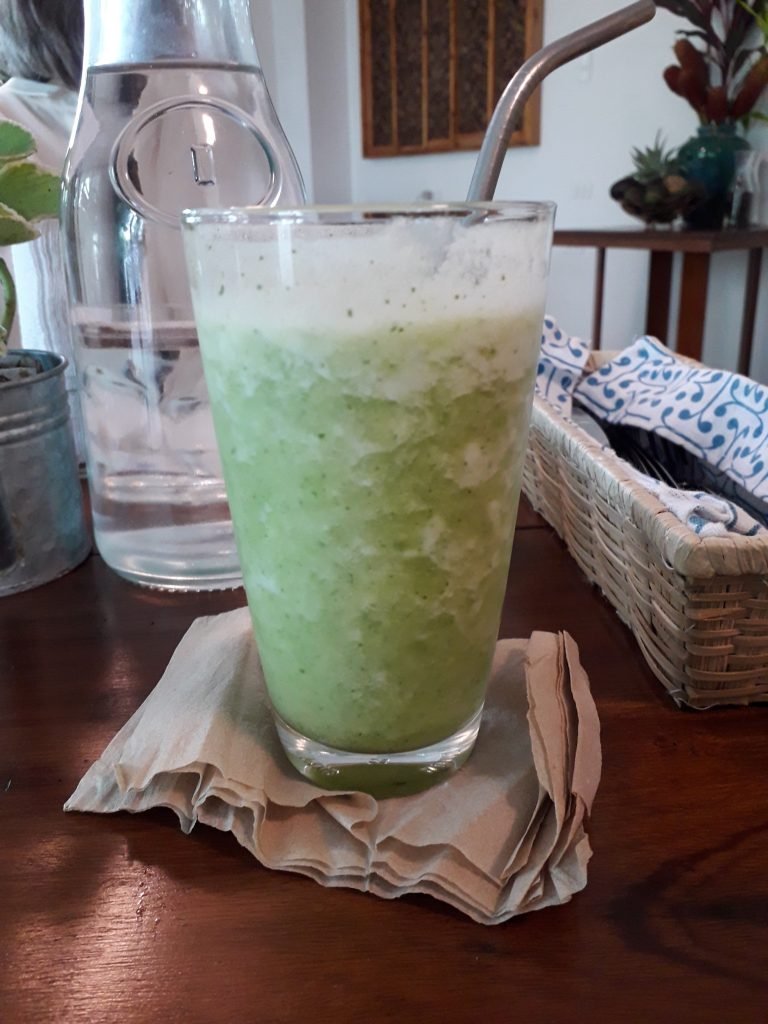 The old trees that crowd the area provide a forest feel to the garden where Wholly Ground is located.  Although the forest is fenced off, guests can still appreciate the sight of it from the ample parking are.  The trees make for a perfect backdrop for the bistro for diners who prefer a plant-based menu.
When my friend Liz Ascalon and I entered the restaurant, we were struck by the semi-minimalistic approach to its interior decoration.  The hall is light and airy,  and bright! The brightness is matched by the smiles of the two young ladies who pleasantly asked for our order.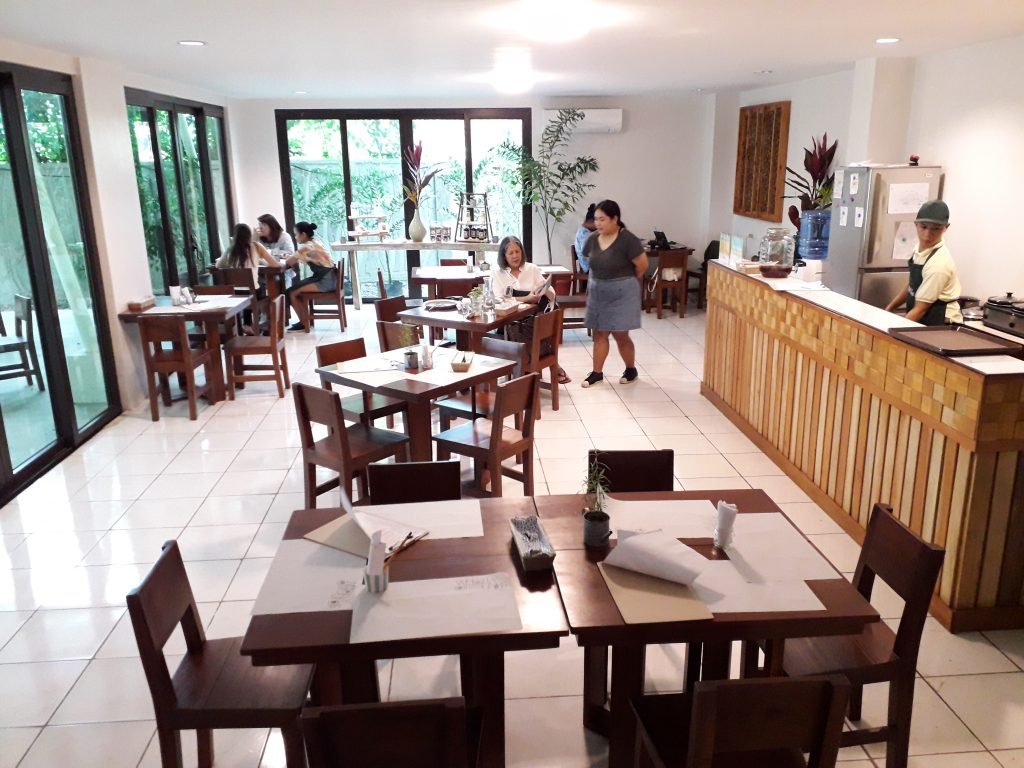 For starters, we had daal and flatbread.  The daal from lentils was strongly spiced, which we liked, and Liz poured whatever was left over her mound of rice.  Liz had a breakfast plate of mushroom tapa and rice that went with one native chicken egg.
I had Carnitas which was two small tortillas topped with a heaping of "pulled pork". Vegans need not go berserk because the "pork" used is no other than shredded unripe jackfruit that happens to have the texture and bite of real pork.  You'll be amazed at what one can do with the versatile jackfruit.
In the way of drinks, I had the fiber-rich Pineapple-Malunggay Smoothie.  Vitamin A, C, and Iron and Calcium and a gazillion other vitamins and minerals that we know come from the superfood malunggay.  Liz had the Cinnamon Iced Tea which is made from real cinnamon.  You can see a jar of cinnamon bark on the counter.  Real cinnamon is more tightly curled than the other kind that some sellers pass off as authentic.  Fake cinnamon may not be healthy at all.  So, be warned.