There is life after life because life goes on for those we leave behind. There will be the shedding of tears, the unbearable heartache over losing someone, there will be a longing for a beloved presence, and, unavoidably, the discomfort of having to deal with reality.
Living, Loving with Teresa Development Corporation
There is Love and there is Life. And Life always goes on. Despite the pain of separation, the loved ones have to face the question "What needs to be done?" Teresa Development Corporation gives the answer through their pragmatic solutions to the natural process of life.
The dignity of leaving is offered by Teresa Development Corporation. Founded in 1966 with its flagship company Bacolod Memorial Park, the first private memorial park outside Manila, Teresa Development Corporation continues its mission of celebrating life in style.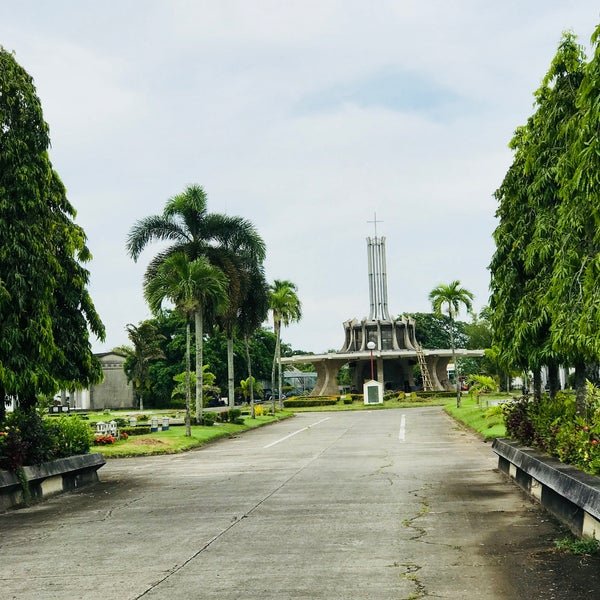 The Bacolod Memorial Park is set in a 7.5-hectare property along Alijis Road in Bacolod City and is a testament to the pioneering spirit of its founder and Chief Executive Officer Ramon C. Lacson, Jr. His courageous entry in the industry of real estate development gave rise to an unparalleled success in his projects. From the serenity of Bacolod Memorial Park to the spacious 20-hectare Rose Lawns Memorial Park to the Acropolis Gardens with its extensive services, Teresa Development Corporation now presents another first-class facility bearing the same stamp of elegance and dignity—Christ the Redeemer Columbarium Complex, the first of its kind in the country.
From Dust Thou Art…
This latest concept brings to modern times the ancient Roman tradition of constructing niches to accommodate urns. These urns contain the ashen remains of the dearly departed. Columbariums were originally dovecotes (L : columba "dove") or nesting boxes for pigeons that later evolved to become niches for the ashes of the dead.
Cremation is currently gaining popularity in society for its many advantages. First of all, it is earth-friendly eschewing the need to apply harmful chemicals during the preparations. Imagine a departure from conventional methods where the environment is adversely affected by the needless seeping of toxins into the soil.
The second advantage is that cremation is economical. The prices of coffins can be astronomical considering the Filipinos' penchant for sending off their dearly beloved in as lavish a ceremony as the family can afford. With this option, the process is simplified and expenses are trimmed down. Families may consider a wide range of urns in various designs, materials, and prices from Acropolis Gardens for eventual rest at Christ the Redeemer Columbarium, or even at another preferred venue.
The third consideration for choosing cremation that Teresa Development Corporation CEO Ramon Lacson, Jr. suggests is extended time. He says that when the beloved's urn is ready, his family can take their time with him for as long as possible. The Christ the Redeemer Columbarium Complex offers first-class amenities just for families. There is convenience in comfort in the Family Suite, the calming elegance at the Pool of Providence, and the soothing thought that you can have all these without the burdensome costs of regular funeral preparations.
Ancient Roman columbariums evolved from dovecotes

An ancient Roman dovecote from which columbariums evolved from
Celebrating Life in Style
Teresa Development Corporation offers the following services:
*Cremation Service and Urns *Casket for Rent * Courtyard Viewing Chapels *Isle Viewing Chapels *Embalming and Preservation Services * Hearse *Casket Lay-away Plan *Christ the Redeemer Columbarium Niches *Interment Privileges
All these serve as testaments to Teresa Development Corporation's corporate vision to be "the leading provider of innovative and exceptional real estate development and memorial services celebrating life in style." This goes hand in hand with Teresa Development Corporation's company mission statement which is *to honor and be sensitive in all desired traditions, *to be professional and excellent in all dealings *to provide quality customer service *to provide the best quality product and services
Teresa Development Corporation is located at Galo Street, Bacolod City.
Telephone number: (034) 4345555
Official Facebook Page: Teresa Development Corporation Funeral Services