I congratulate the opening of DIRI SA AMON: A Watercolor Exhibit of All Things Negros at the 2nd Floor of SM City Bacolod's North Wing.  Organized by the Tampisaw Watercolor Painters who call themselves the Tampisawers for convenience, DIRI SA AMON takes us to where the artists come from. Thirteen talented watercolorists, i.e. Jenevieve Abeto, Angela Kris Alcala, Geraldine Limsiaco, Anika Marie Loquite, Jo Anne Medalla, Meryl Mae Ong, Yesha Qua, Beto Tiano, Denise Louise Uytiepo, Stephanie Lindaya, Erika Grace Velasco, Svetlana Sevilleno, and Ihvonie Sevilleno dazzled the  public with their vibrant, nostalgic renditions of Negrense living.  One can feel the love they have for the medium and the province in their artwork.  Just the very name "Tampisaw" evokes a happy, carefree attitude that takes us back to the times when frolicking in water in the farm, or splashing around a puddle on a city street was the highlight of the day after a rain.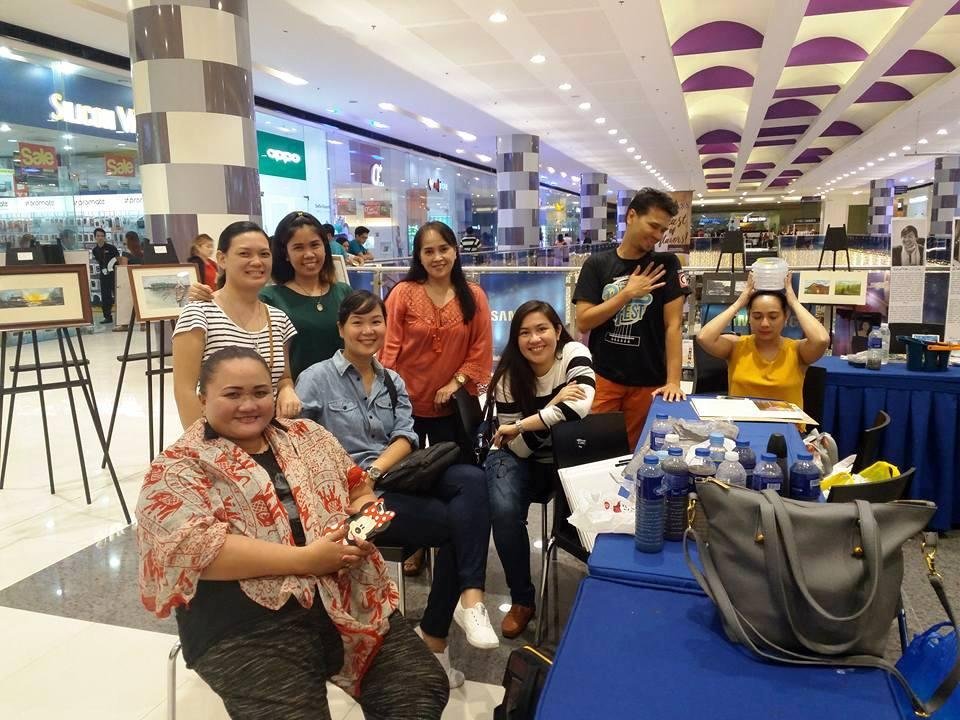 DIRI SA AMON shows "sights, scenes, people, food, wildlife, human interests", and the lifestyle of Negros Island.  Watercolor is such a difficult medium to manage and requires dexterity and intelligence to quickly pass brush onto paper in order to capture the artist's imagination.  Our 13 artists did this with aplomb!
The Tampisawers are made up of professionals from different backgrounds and most of them with no connection to art at all.  There are bankers, businesswomen, mothers, a musician, nurses (no, they do not color the dextrose), and employees.  They get together to paint.  They inspire each other and get recharged when they meet.  Art is therapeutic for this diverse group.  There must be something about water that heals, according to "Tata" Ihvonie Sevilleno. They call their get-togethers as Art Tambay.  Their love for watercolor made them share their art by hosting free capsule classes one afternoon at the 2nd Floor of SM City Bacolod where the exhibit is.  Here, the artists taught their students various watercolor techniques such as Basic Watercolor Techniques and Silhouette Painting, Basic Composition and Elements, Basic Watercolor Cityscapes, Loose Watercolor Florals, Watercolor Galaxies, and Pen and Wash Illustrations.  That must have been a riotous afternoon that matched the riot of colors the workshop attendees managed to come up with their outputs.
Hopefully, the Tampisawers can come up with another exhibit as beautiful and as nostalgic as this.  How about DIRI PA GUID SA AMON?