You should see my hands.  They're overworked  and not in the best condition.  Household chores, gardening, and exposure to the elements have dealt cruel blows to my digits.  My feet are not any better.  As a tour guide, I cover miles and miles of ground.  I go up and down the bus. I jump. I skip. I run. I give chase.  I plod.  Oh, my poor feet. And my poor hands.
Since my feet and my hands are my fortune, I make sure that they get a treat now and then.  One of these treats is getting a foot and hand massage.  Or relieving the aches with a foot spa.  And, of course, livening things with color by getting a manicure and pedicure.
I happen to save time by getting a hand and foot massage, a foot spa, and mani-pedi in one session at Nail-a-holics with their Lush Lagoon package.  Lush Lagoon gives you a manicure and pedicure, a foot spa, and a foot massage, and some lovin' for your hands.  It's like getting a little of everything for your hands and tootsies.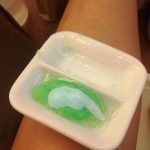 Set aside some time for yourself – the manicure and pedicure is slow and easy.  Tine, my therapist, was gentle on my cuticles para walang aray. She meticulously cleaned, pushed, brushed, scraped, cut, filed, and polished gently.  For someone as small as her, she was strong enough for a man when she gave me the massage.  Tell her if you prefer "soft".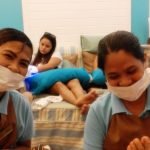 The parlor has a soft blue-and-beige color scheme that suits both male and female clients.
One can bring Dad or brother without them feeling like sissies.  One can bring Mom or sister, as I did my Mama and did she loved it!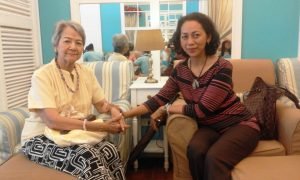 Nail-a-holics has a sister and a brother. Hey Sugar! Waxing Salon makes beach babes hair-free and beach-ready. The guys can go to Sports Barbers to have their hair cut in the latest style.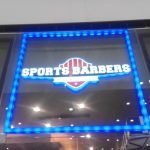 All three grooming salons are right next to each other at the third floor of SM City Bacolod North Wing.