I'm a fan of Negrense cuisine and I take pride in our good taste when it comes to putting food on the table either for our enjoyment, or to bedazzle an uninitiated guest. We pull the stops for the sake of hospitality. Is this why we are branded as tikalon?
Let me tikal a little by saying that I have a copy of Negrense Heritage Cooking, a newly-released locally-produced collection of 65 recipes so well-loved and ubiquitous in Negrense and Ilonggo households. These recipes cover vegetable dishes, indigenous recipes, dishes cooked with the quintessential Ilonggo souring agent the batuan, seafood, desserts, and dishes with foreign origins. To highlight the very Asian trait of not letting anything go to waste, there's an amusing section titled "Ay, Kanugon" for 8 recipes dealing with animal parts aside from the main meaty pieces – trotters, brain, mammary glands, skin, and testicles. You can grimace all you want, but wait till you try the hard-to-come-by tulapho that the book guarantees will "knock you off your feet."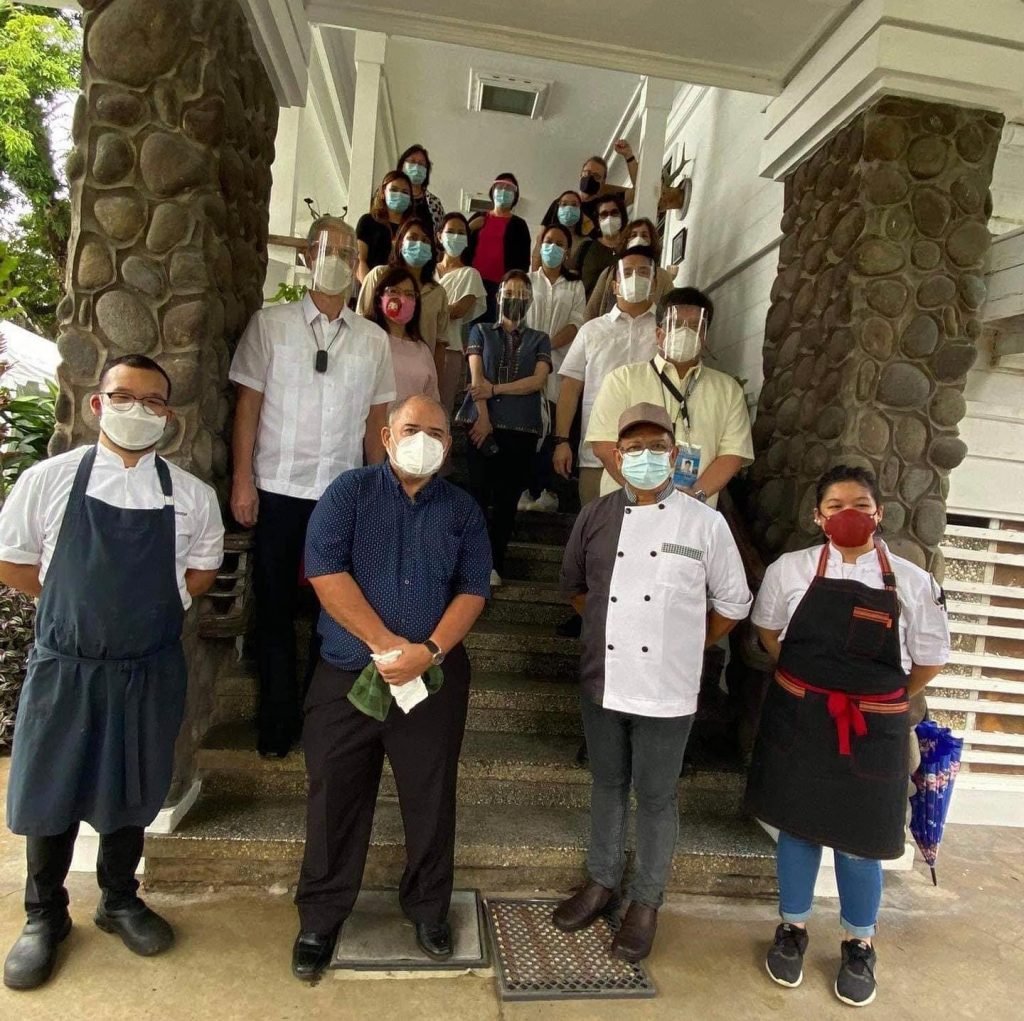 Negrense Heritage Cooking is a collaboration of the Department of Tourism, the Province of Negros Occidental, the Negros Cultural Foundation, Inc., and the Slow Food Community of Negros. Published in 2020 by the Slow Food Community, those involved in this endeavor were Reena Gamboa who also styled the cover photo, Mia Lizares Gonzaga (editor), Jackie Gamboa (writer), Georgina Camus (illustrator), Mitzi Gamboa Tongoy, Bombee Sproten, Anabel Villanueva Salacata, Joeri Arro, Sylvia Golez, and Chole Cuenca Chua. Charisse Lugay co-wrote the recipes while Julie May Calderon did the cover design and book layout.
The beautifully written Foreword by Mia Lizares Gonzaga, and Introduction by Reena Gamboa are testaments of these ladies' solid backgrounds in food preparation. Despite their sophistication – Mia having honed her culinary skills in the Big Apple, and Reena growing up in the province's food capital Silay City – both speak lovingly of the food of Negros done painstakingly and using ingredients that are our very own.
To go through the book is to make a journey into the kitchens of our forefathers. These are the tumandok, the hunter-gatherers, the fishermen, the tillers of the soil, the taga-tabok, the sacada, the Aetas, the taga-bukid, the taga-uma, the intsik, the katsila, the bombay, the arabo, and the other unknown influences on our island's palate. How many generations passed before we were able to refine our cooking procedures as cooks handed their skills and secrets on to those who followed? How many fishermen risked their lives not only in casting their nets far into the endless sea, but also in knowing just before their last gasp that certain creatures are poisonous to man? If the soot-blacked kitchen walls could talk, these walls will talk about linagpang, binakol, abalong, ukoy, pangat, pagi nga linabog, apan-apan, la-oya, bas-uy, lunay, alupi, but-ong, pinalusang, and other terminologies that cannot get more indigenous than these.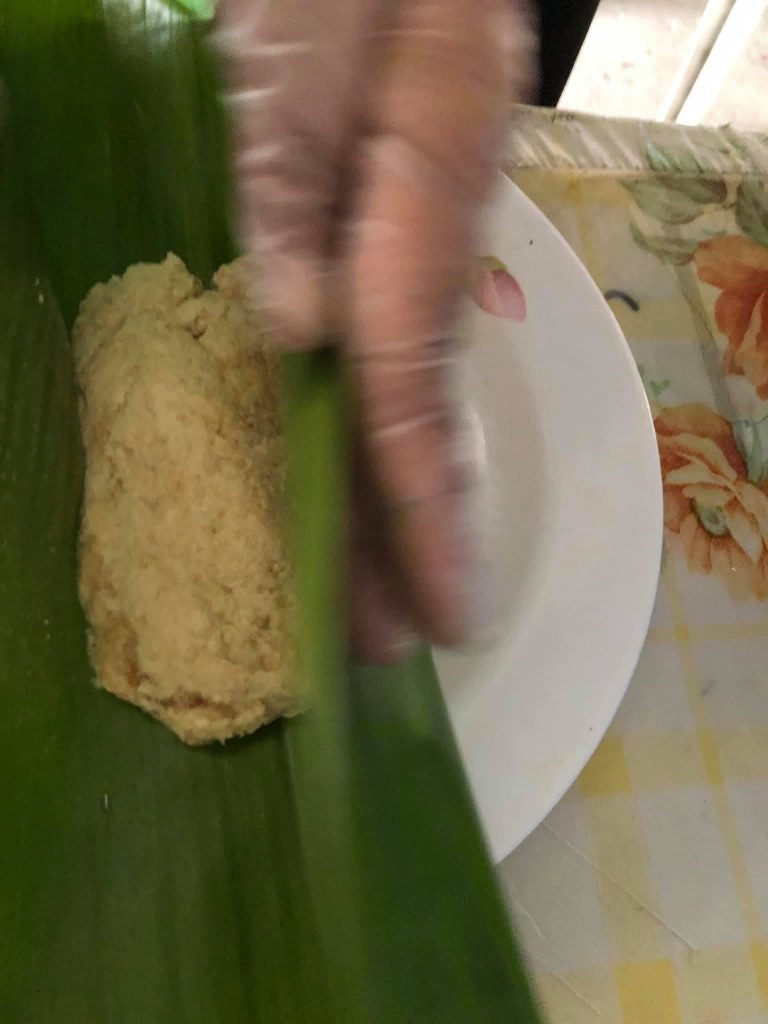 Negrense Heritage Cooking reminds us of what we have in abundance such as coconut, rice, bananas, root crops, herbs, fruits of the sea, and sugar; and what we have less of because of the decrease in farm sizes, population of marine life, and farmers.
The Slow Food Community endeavors to promote and preserve good, clean, and fair and traditional foods in Negros.
Negrense Heritage Cooking took about 6 months to produce and the first printing of 500 copies were gone in a flash. A second printing followed soon after and, as of the moment, there are still copies for those who missed the first batch. Not surprisingly, many who bought, and reserved the books were our kababayans abroad who were willing to shoulder stiff courier fees double the price of the book. The distance has made the Negrense hearts abroad grow fonder for the home-grown flavors.
What the book aims to provide are recipes for visceratonic Negrenses to cherish, and to digest the fact that unless we protect our environment, our farmlands, native and endemic flora and fauna, our seas, and the very processes themselves we might lose our heritage. Reena laments that it was difficult to find someone who could demonstrate how to make lunay or toffee which has only sugar and water as ingredients. The ingredients may be commonplace, but the skill could be gone forever.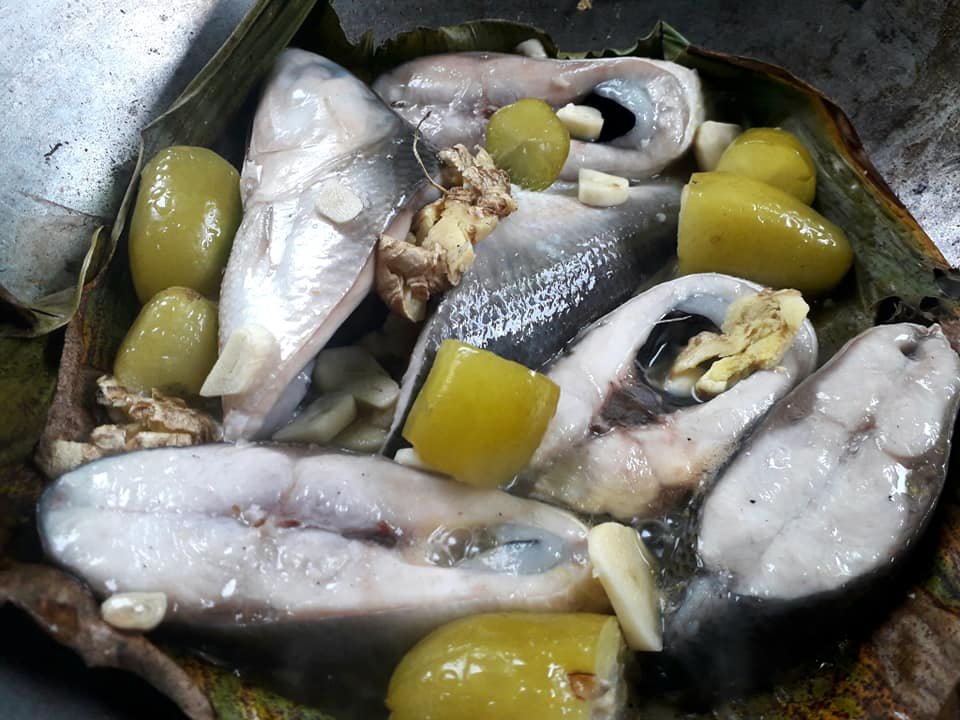 Read my Facebook post: https://www.facebook.com/betsy.gazo/posts/10225997823910838
Padayonon ta ang aton nga mga sinang-una nga kalan-unon!
Negrense Heritage Cooking is available at 26 Herb Garden, FreshStart, Casa Gamboa, and Quan La Salle. Get your copies for P750 each.
Photographs were lifted from the Slow Food Community Facebook page.