Photographs courtesy of Roger Joshua Venzal
The Negros Museum is a repository of things Negrense. It tells the story of Negros and its people. The Pre-colonial Room tells the story of Buglas (now known as Negros) before the Spaniards came, and even when the colonizers had established themselves on the island. See how we were before, and see if any of our traditions have endured through the centuries.
"First Man and Woman"
Negros has its version of the First Man (Lalaki) and Woman (Babaye). Both emerged from a bamboo stem that was split by a bird's pecking. Two large eyes in the background are the eyes of Bathala (God). The mountain range behind symbolizes the mountain ranges of the island.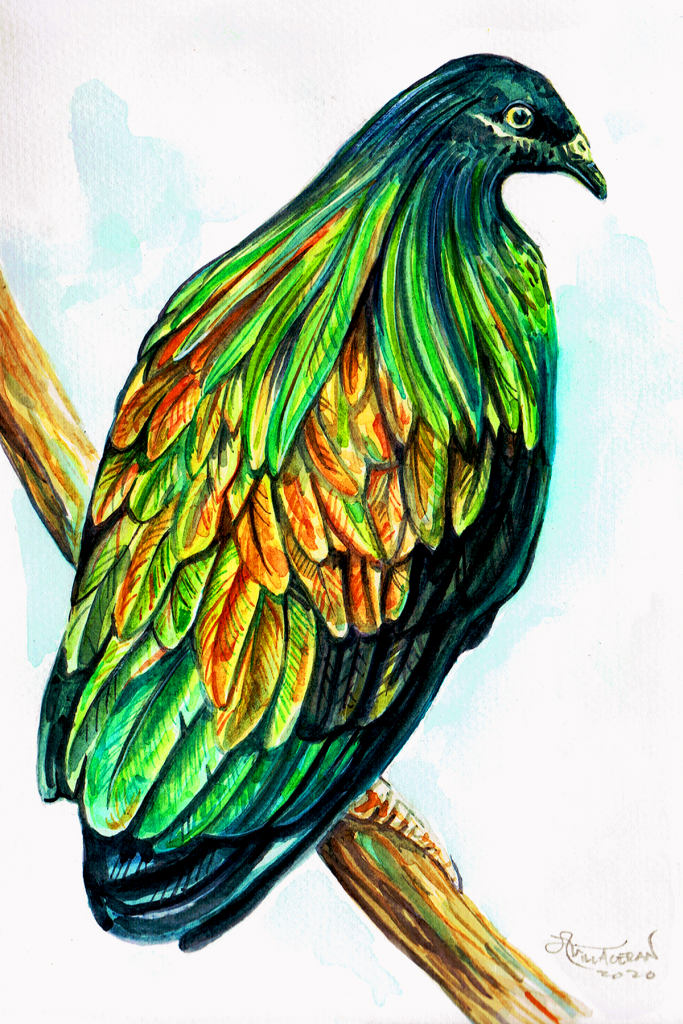 "Hunting"
Our early inhabitants were hunter-gatherers and the forests sustained them with game. (Pictured is the Visayan Spotted Deer.) Featured is the Bleeding Heart Pigeon on the lower left of the canvas, one of the endemic birds of the island.
"Pang-ayam" means "hunting", derived from the fact that ancient hunting involved dogs. "Ayam" is a Kinaray-a term for "dog".

"Tumandok"
The tumandok, or native inhabitants survived on the bounty of the land. Their abodes were built high to prevent wild animals from invading their homes; the space beneath served as storage space for produce or domestic animals.
"The Babaylan"
The babaylan was priestess, healer, and repository of local history. She was the link to the spirit world and held a high position in society.
"Burial Practices"
"Fishing"
The waters surrounding the island teemed with fish and other marine life. Various fishing methods i.e. spears, nets, and traps, were employed.
"Boat Building"
The Visayans were expert boat builders, a common skill for those living in an archipelago. The forests of Negros provided sufficient hardwood for the sailors of long ago to continue with their maritime activities.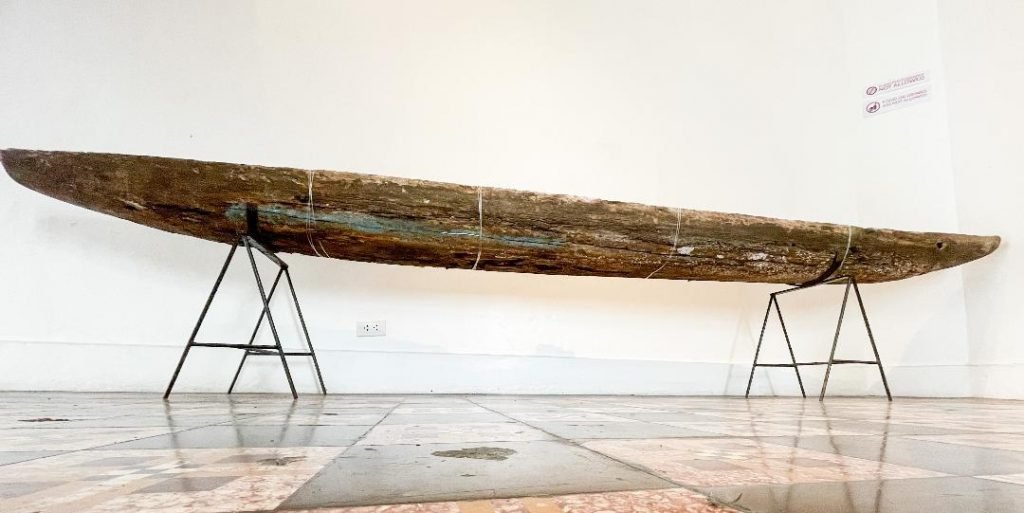 Tattooed natives were called "Pintados" i.e. the painted ones, by the Spaniards. Tattoos indicated bravery and social ranking. The more tattoos one had, the higher the rank.
"Moro Raids of Ilog"
Ilog, the first capital if Negros Occidental, is situated along the coast in the south of Negros. Its proximity to Mindanao made it prone to Muslim raiders.
On one such raid, it was said that the appearance of the Sto. Niño in the sky created fear in the hearts of the raiders causing them to flee. Hence, Ilog was saved!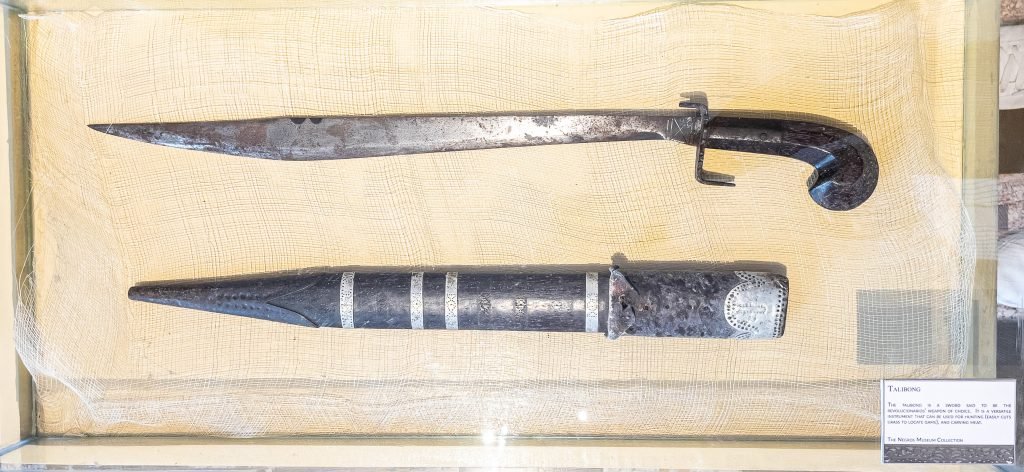 The Pre-Colonial Room may be small, but in here is found a combination of Negros history, visual arts and the artists, and artifacts.
The Negros Museum is located along Gatuslao Street, between the Halls of Justice and the Commission of Audit. Visitors may call 4334764, or 7034339 for bookings. A group of up to 15 persons may be allowed at one time to tour the premises.
Entrance fee: P100 per person.
Open from Mondays to Thursdays, 9 a.m. to 12:00, 1:00 p.m. to 4:00 p.m.