The Donya likes it HBOT! Oh, yes! The Donya likes whatever will keep her looking good, and young, and rich. She is willing to try everything once or a hundred times if it is good for her. Don't forget – she's a wealthy woman , and, for her, true wealth is having good health. It isn't fun running an empire when one is sick, you know, so, wipe that smirk off your face, peasant!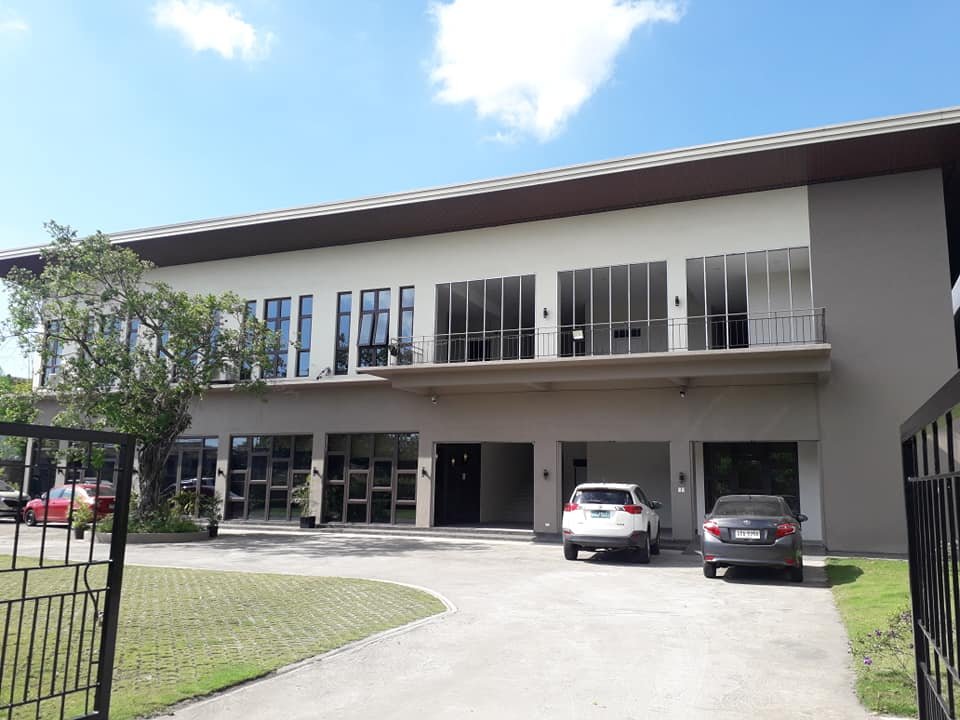 The Donya was privileged to try out the first multi-chamber Hyperbaric Oxygen Therapy (HBOT) in Western Visayas. Advanced Hyperbaric Healthcare Center located at Narra Avenue is formally opening on March 20, 2021. Through its doors will enter people seeking the fountain of youth and healing because #OxygenHeals.
The Donya's personal experience included being warmly ushered into a small hall where she meets the tall and lively Nurse Ann Uy who takes her vital signs and interviews her. "Allergies? Medications? Latest falls, or accidents?" Surely, the Donya is allergic to the nouveau riche who flash their wealth, but thank heavens, she doesn't take medication for that or for any other illnesses. The Donya had neither prior falls or accidents because she believes that getting rich is not accidental.
Then came the swab test to see if the Donya can proceed further. " I'm going to insert this into each of your nostril; try not to pull back when I do," said Nurse Ann. Then, the latter digs in and scrapes the inside of the Donya's nasal cavity. The Donya wanted to sneeze, but ended up coughing mildly.  Aaah..that wasn't bad at all.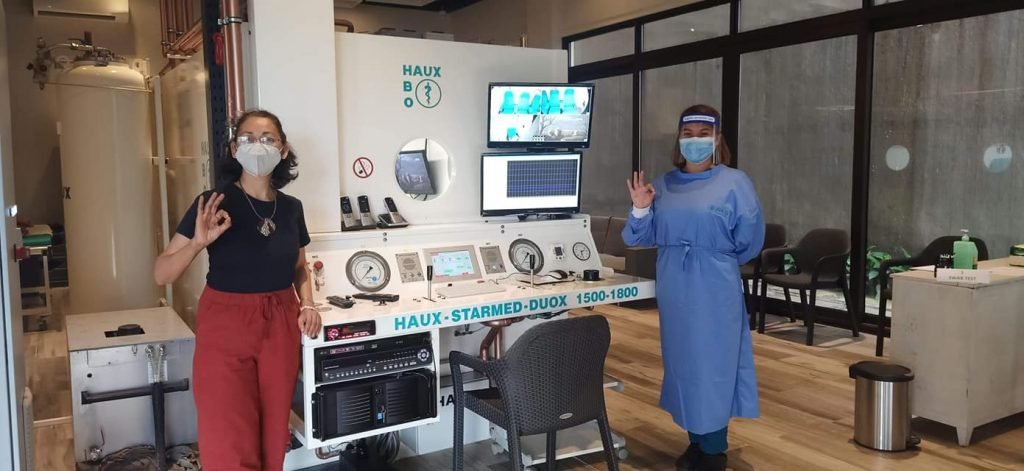 The results came out negative. The Donya is elated! Negative is wonderful as long as it's not her bank balance. She is now ready for the next round of interview. "Hospitalizations?" Yes, twice a very long time ago for a bad tummy. Hay, ambot! The problems of the rich include overeating. "Health conditions of parents?" Ah well, one inherits not only property, but also genes.  There were a few more probing questions to make sure that the Donya is qualified for the therapy.
On to the next round! This time it is a teleconsultation with Dr. Philton Yu. The Donya gushes, "Que guapo y que joven!" Dr. Yu was thorough with the consultation to make sure that nothing negative (oh, that word!) will ensue during the therapy itself. The Donya didn't mind. After all, one can't be too complacent when there's a pandemic going on.
Finalement! The Donya and her very rich friends are boarding the multi-chamber. Advanced Hyperbaric Health Care Center is the 3rd one of its kind in the Philippines. It has two chambers — a 5-seater and a 12-seater, and both are very, very, very, very expensive.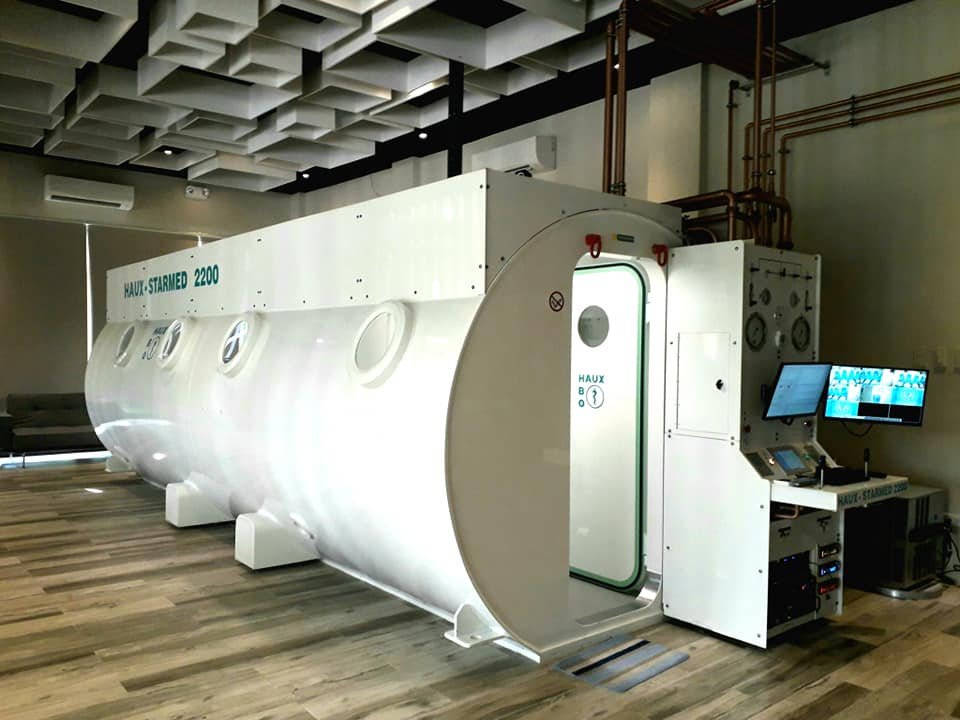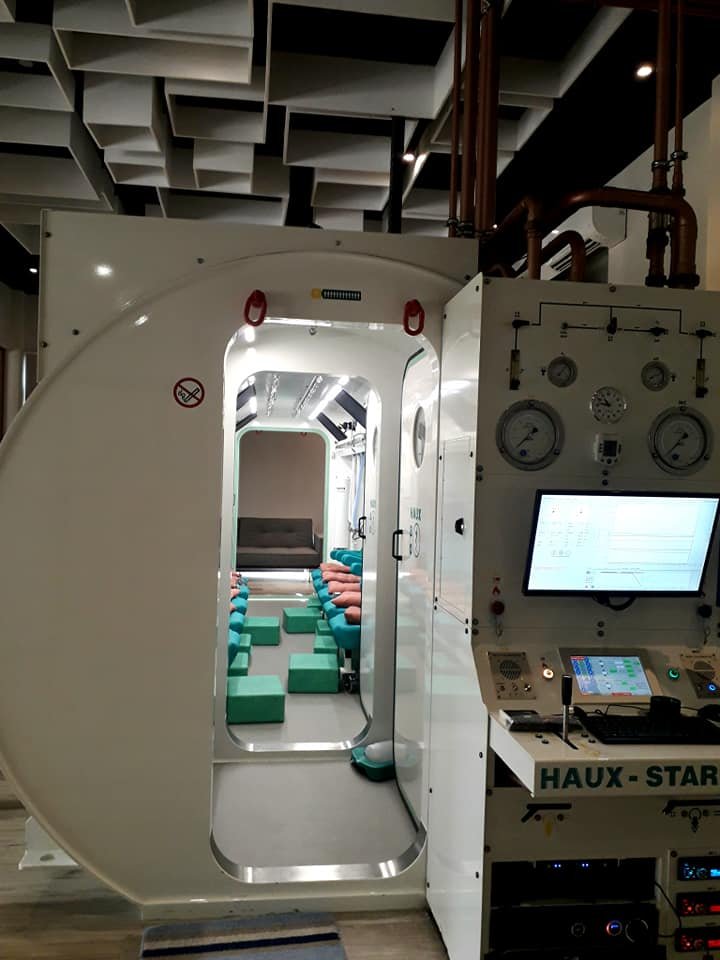 The important reminders before stepping into the chamber are:
Take a pair of socks with you.  You will be removing your branded footwear and putting on unbranded slippers provided by the center.
Remove all metallic stuff such as jewelry, timepieces (reloj bala), belts with buckles, etc.
I was allowed my Tupperware water bottle.  If you have none, the center has bottled water for you during the treatment. However, the Donya is mindful of the environment, so, she takes one with her most of the time. 
Nurses were brisk and efficient as they assisted the Donya and her rich friends in donning their lab  gowns and breathing apparatus.
The treatment takes 90 minutes, but the Donya was assured that two five-minute breaks would be allowed for a drink and crackers.  N.B. No bladder breaks during the session, so, off to the W.C. before therapy!
The Donya was told to breath normally during the orientation. There was also the piece of advice to release pressure in the ears by pinching the nose and exhaling with mouth closed.  Or whatever it is one does during plane rides. 
The Donya and her fabulously wealthy chums were told to expect hunger pangs after the session because HBOT can make metabolism go faster.  That's good news for weight watchers. Lock the fridge.
It is wise to book the session with family to eschew the prior swab test since it is presumed that the family members are from the same household.  Swab test results taken within 72 hours are valid.  For individual clients, call a day ahead (0995) 5346582/ (034) 445-8648 to see if the single client can join other patients or if he prefers to do it alone. 
With friends or family, the 90 minutes can pass quickly.  What is 90 minutes for a long-lasting healthy result?
How did the Donya feel afterwards? That's the P65,000,000 question. Since the Donya has no major health issues, there was no dramatic change in her. She felt lighter, though, like weight off her chest. The Donya knows that majority of fabulously wealthy people do not breathe correctly especially when the stock market crashes. Or when property has been foreclosed.
Among the Donya's rich friends, one reported better sleep, while another reported that he did not get sleepy during the day anymore. Remember, a person, rich or poor, yawns to get in more oxygen into his lungs.
At this point, the Donya would like to credit her good friend's book The Oxygen Cure. William S. Maxfield, M.D. is the co-founder of the American Board of Hyperbaric Medicine. He has been a specialist in hyperbaric oxygen therapy for over 25 years. HBOT is beneficial for heart ailments, orthopedics, traumatic brain injuries, pulmonary conditioners, ophthalmology, and autoimmune diseases. Dr. Maxfield says that "the air we breathe is 21% oxygen. HBOT works by having patients breathe 100% oxygen in a pressurized closed environment."
Now, let's go deeper. According to the Donya's good friend Dr. Maxfield, "Oxygen is transferred to the red blood cells and into the fluid of the blood. The oxygen-filled cells are then carried around the body by the plasma which travels through the blood vessels."
"HBOT uses oxygen to treat tissues in the body that have been damaged by oxygen-deprivation."
Dr. Maxfield further says that "By giving our bodies these infusion of oxygen where we need them most we can heal wounds and burns, restore lost cognitive function, treat cancer patients suffering from chemotherapy side effects, and at times, help myriad illnesses and diseases go into remission."
Just like the Donya's business empire, good things need time to build and be a success. This tenet applies to good health and healing as well. Some medical conditions e.g. patients exposed to toxic gas need only a few treatments. Other patients such as those with wounds need 30-40 treatments.
Everybody has the right to healthy living. Donya or not, Earth and nature guarantee our well-being if we know where to find them.
Advanced Hyperbaric Health Care Center, Narra Avenue corner CL Montelibano, Brgy. Villamonte, Bacolod City
Contact numbers: (0995) 5346582/ (034) 445-8648